 Number One: Novak Djokovic Reigns Supreme and Unmatched
With his victory over Andy Murray in the 2016 Australian Open finals, world number one Novak Djokovic secured his 11th major title, his record-tying 6th title in Melbourne. Despite an almost-hiccup in the round-of-16 against Gilles Simon of France, the Serbian number one raced through his top-competition, namely Roger Federer and Murray, as the top-seed defeated the 17-time Grand Slam champion in the semifinals in four sets before taking out Murray in straight sets in the finals.
Djokovic is beginning to enter unchartered territory, territory that Federer never even reached during his dominant stretch between 2004 and 2007, during which the Swiss great won 11 of the 16 majors. Currently, Djokovic has won five of the last seven majors, his only losses coming at the U.S. Open in 2014 as well in last year's French Open to Stan Wawrinka. His level of tennis is simply above everyone else's. As the season pushes on, the now 11-time Grand Slam champion will enter each and every tournament as the favorite, no matter the surface. He still needs that one title at the French Open to complete the career Grand Slam, but at this level, there is no doubt that he will reach that goal soon.
Number Two: Roger Federer Is Still Capable Of Winning A Grand Slam
Despite a crushing loss in the semifinals to Djokovic, Roger Federer proved to all of his doubters that at 34-years old, the former world number one is still a dangerous threat to Djokovic. After his last major win at Wimbledon in 2012, the 17-time Grand Slam champ fell-off for a little while. His ranking dipped down out of the top five due to a back injury. He quickly recovered, however.
Recently, his game has been back to normal Federer level. Despite having not won any Grand Slams, since 2015, he has reached the quarterfinals at the French Open, the finals at both Wimbledon and the U.S. Open, and most recently the semis in Australia. He has shown that he can still beat most of the top players.
Going forward, he will need to re-secure that world number two ranking should he have the best shot of winning another major. This ranking would keep him away from Djokovic until the finals. The 34-year old legend shows no sign of slowing down, nor should he. He will continue to compete at a high-level, searching for that next major victory. In the mean time, Djokovic stands in his way, and until he can find a way past the Serbian, Federer will remain stuck at 17 major titles.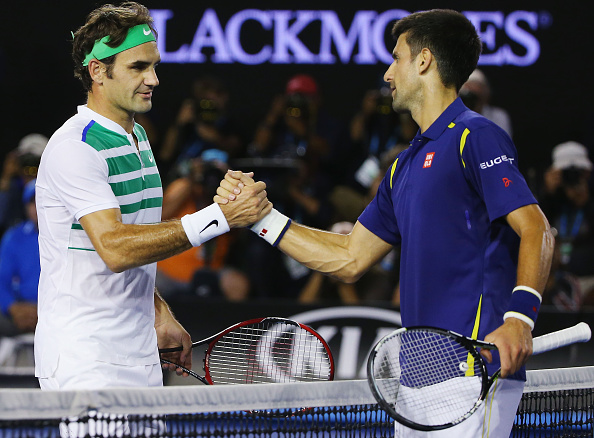 Number Three: Milos Raonic Is Ready For His Break-Out Moment
The break-out player at this year's Australian Open was Milos Raonic. The now world number 11 made his biggest run in Melbourne to date, just barely losing out to Murray in the semifinals, in a five-set battle. The 25-year old Canadian had previously reached the semifinals in Wimbledon in 2014, which marked his best result at a major. Coming into the Australian Open, Raonic upset the top-seeded Federer to take the title in Brisbane.
Throughout his run in Melbourne, Raonic took down world number four Stan Wawrinka in the round-of-16 before taking down Gael Monfils of France in the quarterfinals. Raonic, well-known for his huge serve, has now proven that he has the type of game that can really do damage. Going forward, Raonic will have a great deal of confidence, as he knows he can make more of these runs in the future. Out of all of the younger and up-and-coming players, Raonic's run made it well-known that he is at the top of the race to upend the top players.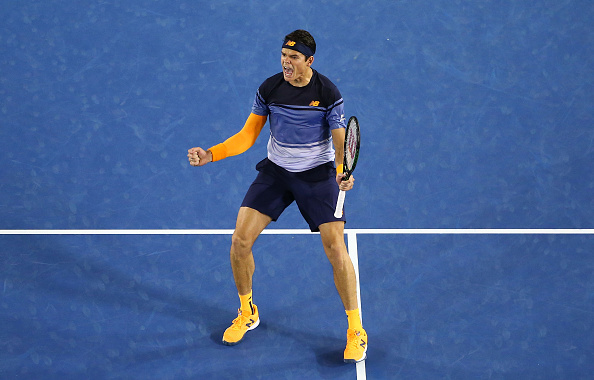 Number Four: Rafael Nadal Needs To Make A Coaching Change/Addition
Another Grand Slam, another extremely disappointing showing for world number five and 14-time Grand Slam champion Rafael Nadal. This time, he bowed out in the first round to Fernando Verdasco in five sets. The loss marked his earliest exit ever in Melbourne, not counting the three years in which Nadal did not compete. This latest early exit is part of a trend.
Last season, he reached the quarterfinals in Australia as well as in Paris, where he failed to win the French Open for the first time since 2009. Overall, the Spaniard had won nine of the past ten in Paris but lost to Novak Djokovic pretty routinely. In Wimbledon last year, he bowed out in the second round. To end the season, he fell in the third round of the U.S. Open.
After all of these losses, it is pretty clear; Rafael Nadal needs a new voice in his coaching box. Having been coached by his uncle, Toni Nadal, since 1990, it is perhaps time for Nadal to add a new voice, as many players do in times of concern, as that one new voice can make a huge difference. The 14-time Grand Slam champion has fallen off so badly following his injury-riddled seasons. Nadal has a big choice to make going forward concerning his coaching team.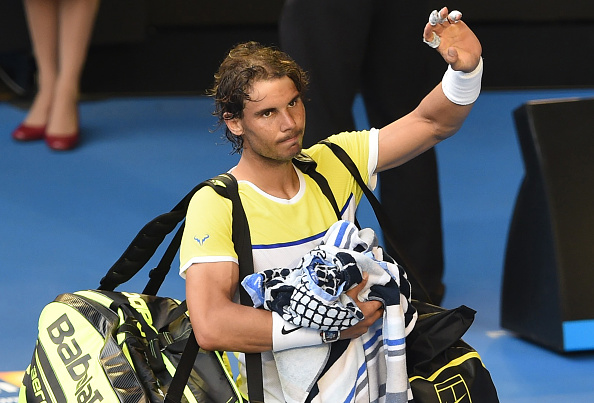 Number Five: Nick Kyrgios Still Just Doesn't Get It
The career of the young Australian Nick Kyrgios has been one of the most scrutinized in recent times. At only 20-years old, the world number 41 has reached at least the third round at every Grand Slam. He has the firepower. He has the talent. Simply put, however, he just doesn't get it. Always known for his fiery personality and controversial attitude, over the past year or so, and confirmed now in Melbourne, Kyrgios has a lot of room to grow, maturity wise.
Beyond his isolated incidents in the past, his most recent came in the third round against Tomas Berdych. Kyrgios complained throughout the match about hearing some sort of music coming from the crowd. While this is a valid complaint, this got into his head, causing him to falter and lose control, both of the match and of himself. Kyrgios went on to lose the match to Berdych. Many current players recognized the need for the young Australian to reign-in his emotions, as he clearly has the talent and skill-set to win majors. But for now, he still doesn't get it, and until he does, he will not be able to compete against the top players.

Nick Kyrgios argues with the chair umpire during his loss to Tomas Berdych. Credit: Michael Dodge/Getty Images

As the players exit Australia after a month of exhilarating tennis, they move on to many smaller tournaments throughout Europe and both North and South America before the first ATP Masters 1000 event in Indian Wells, California, which begins on March 10, 2016.