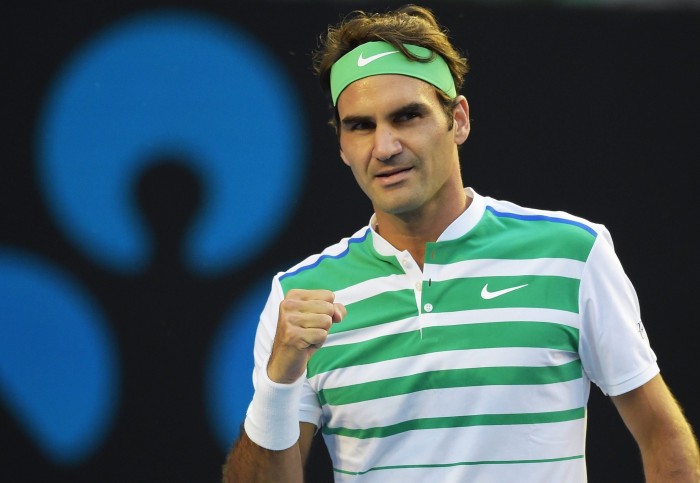 At 34 years old, the injury bug has struck Roger Federer. Through his 18 years on the tour, the 17-time Grand Slam champion has been able to escape any major injury concerns, until now. Through his Facebook page and multiple news outlets, the world number three revealed that he had undergone arthroscopic knee surgery to repair a torn meniscus, an injury that occurred the day after his loss to world number one Novak Djokovic at the Australian Open. His doctors have announced that his surgery was successful and with proper rehabilitation, he will return to the ATP World Tour soon.
Swiss Maestro Expected To Miss Rotterdam And Dubai Tournaments
The former world number one also added that he expects to miss two tournaments, in Rotterdam and in Dubai, where he is the defending champion. Except for minor back issues in 2008 and 2013, the star athlete had been remarkably healthy throughout his career. If his recovery goes smoothly, based on his current schedule, fans should expect him to return for the Masters 1000 tournament in Indian Wells, which begins on March 7, 2016.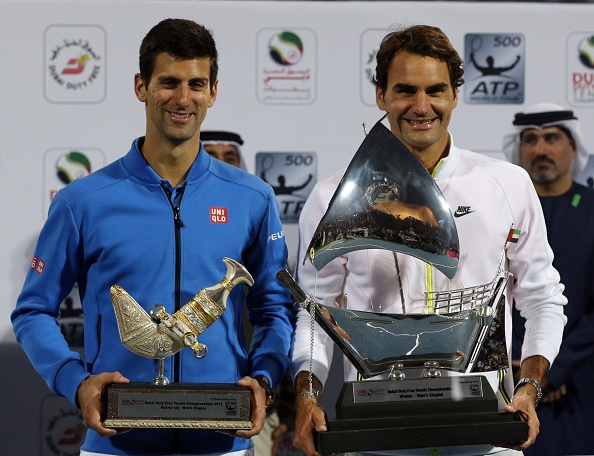 Federer Apologizes To Fans Through Facebook
After the shocking news broke, Federer took the time to release a personal statement to his fans and followers throughout the world on Facebook as well as on his website. "I want to inform you that yesterday I underwent arthroscopic surgery on my knee," Federer said. "I injured my knee the day after the semi-finals in Australia. After getting tests done when I returned home, it was determined that I had torn my meniscus."
"I apologize to my friends in Rotterdam and Dubai, as I was very much looking forward to playing those events," Federer added. Over his illustrious career, the Fed-Express has won the Dubai title a record seven times, and he has won Rotterdam two times, in 2005 and 2012 .
The 34-year old continued by reassuring his fans that he will make a full-recovery. "While this is an unfortunate setback, I am encouraged and grateful that my doctor said the procedure was a success," Federer announced. "I am looking forward to attacking the rehabilitation process this afternoon with my team and working hard to get back out on tour as soon as possible. Thanks for all your incredible support. I will check in with all of you soon."
Hopes Of Reacquiring World Number Two Ranking Take A Hit
While Andy Murray takes a break from the tour as he and his wife Kim Sears are expecting their first child, many experts saw this as the perfect opportunity for Federer to reclaim the world's number two ranking. However, with this injury setback, he might not have the opportunity to leapfrog Murray for the number two ranking, which today is more valuable than ever.
With number one Novak Djokovic playing at such an untouchable level, the number two ranking guarantees a place on the other side of the draw, which would prevent a meeting with the number one seed until the finals of the event. As Federer realized in his loss to Djokovic in the semis in Australia, not having to meet Djokovic until the finals is a key moving forward as he looks to add to his record of 17 Grand Slam crowns.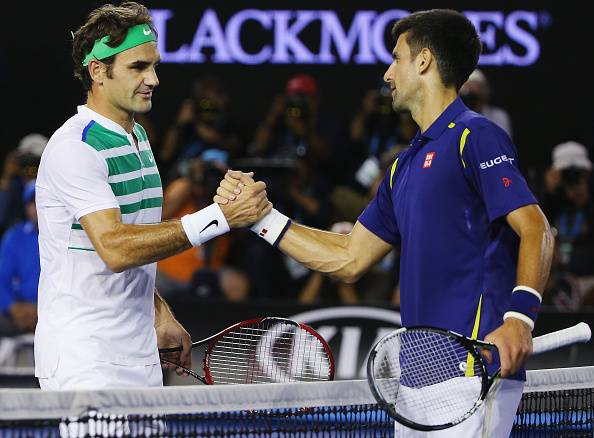 As his doctors reiterated, Federer should make a full recovery. In the future, the 34-year old will need to remain cautious of the injury, as he could now be more prone to re-injure his knee. However, at 34-years old, he is already keeping a light schedule, both because of his age as well as in preparation for the 2016 Olympic Games in Rio.
We all here at the VAVEL USA wish the great Roger Federer a speedy and successful recovery!