 Spanish world number five Rafael Nadal said yesterday, "Nothing made me feel bad like withdrawing from London 2012. I am pumped up and ready." The 2008 Olympic champion is very focused and motivated to do well in Rio this summer. Nadal won the gold in his only ever Olympic showing, defeating Chilean Fernando Gonzalez in the gold medal match 6-3, 7-6, 6-3.
Nadal's 2008 Olympic Run
Nadal is one of the youngest Olympic tennis champions ever, winning the gold at only 22 years old. Nadal, seeded second during his 2008 Olympic run, opened up his Beijing campaign with a three set win over Italian Potito Starce. In the next round, the Spaniard faced two time grand slam champion Lleyton Hewitt. Nadal crusied past the Aussie in straight sets, moving into the round of sixteen. Nadal continued his campaign, defeating Russian Igor Andreev in straight sets as well. In the quarterfinals, the Spaniard eased past Austrian Jurgen Melzer, to move into the semifinals, guranteeing the then 22-year-old an opportunity to play for an Olympic medal, a big achievment in his career. In the semifinals, Nadal defeated Serbian three seed Novak Djokovic 6-4, 1-6, 6-4, to progress into the gold medal match. In the final, Nadal went on to defeat Gonzales, becoming the first Spaniard to win an Olympic tennis gold medal.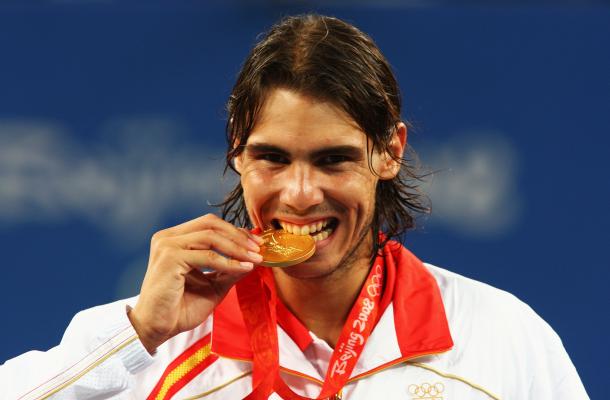 Nadal's Difficult Start To 2016
After a promising end to 2015 for the Spaniard, Nadal has had a puzzling start to 2016, making the final in Doha before getting trounced by Novak Djokovic and losing first round in Melbourne to unseeded countrymen Fernando Verdasco. Nadal suffered his second ever first round exit at a major, after previously being bounced for the first time by big serving Czech Lukas Rosol at Wimbledon in 2012. The first round loss is Nadal's third consecutive early loss at a major after losing in the second round at Wimbledon to Dustin Brown and the third round at the US Open to Italian Fabio Fognini.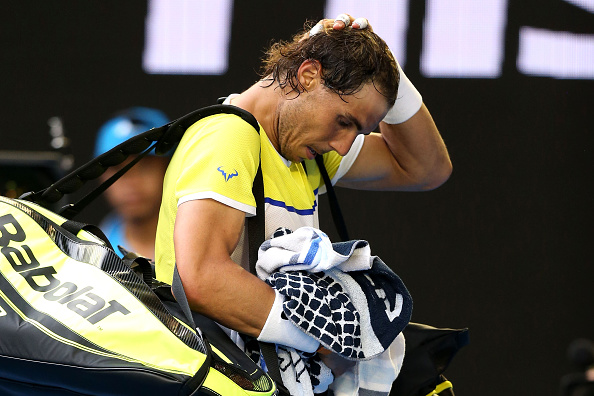 Nadal Playing South American Swing
The Spaniard recently took a wildcard into the Argentina Open in Buenos Aires where he is the defending champion. He will be joining fellow Spaniard David Ferrer and Frenchmen Jo-Wilfried Tsonga. The following week he will be playing the ATP 500 in Rio, the Rio Open, a tournament he won in 2014, the inagural edition of the event. Nadal will look to bounce back after a disappointing start to 2016.