Judy Murray has been the Fed Cup captain for the Great Britain team since December 2011 but this is the first time she has publicly criticized the format of the tournament, admitting she was "cheesed off."
Anger at Format
At this year's Fed Cup Europe/Africa Zone Group I playoff in Eliat, Great Britain secured victories over South Africa and Georgia before a loss to Belgium saw them just miss out at chance to play a tie to win a place in the World Group II. The loss means that the team will not have another Fed Cup tie until this tournament in 2017, something Murray expressed annoyance about, "The format doesn't really lend itself to building any momentum for women's team tennis if you play four days in February and then you don't play again until the following February."
The Brit also claimed "everybody wants to get out of this zone" due to the lack of match time and also down to the fact that the matches take place in Israel; Great Britain haven't played a home tie in the tournament since 1992. A loss in the opening round of the World Group to the USA saw the team enter the playoffs, which they lost at home to Finland. The country has never returned to the World Group since.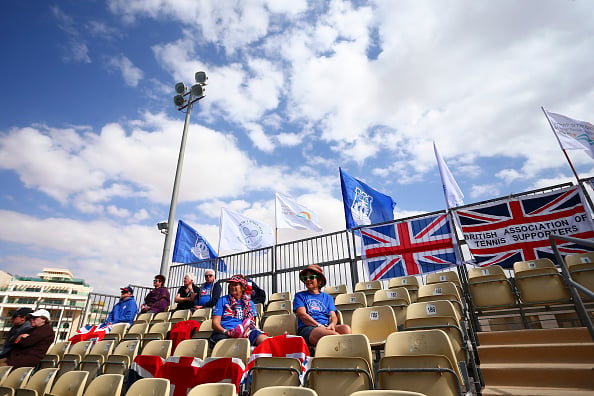 Lack Of Top Players
Murray also bemoaned the fact that for the past three years she hasn't had the opportunity to pick the strongest team for the tournament. Heather Watson and Katie Swan (currently outside the top 500 in the rankings) represented Great Britain in Israel, though Murray could have picked Australian Open semifinalist Johanna Konta- had the British number one not been injured. Great Britain has also been without Laura Robson, the 2008 junior Wimbledon champion and former top 30 player, for the last two years due to Robson's constant battle with injury.
Positive Times Ahead For Murray
Despite the disappointment in the Fed Cup and her anger at not having a tie until next year, there have been positives for Murray this week. She became a Grandmother earlier this week, after Andy Murray and Kim Sears welcomed a daughter.