World number six Maria Sharapova has withdrawn from the Qatar Total Open in Doha with a left forearm injury. Sharapova has been plagued by forearm issues since September of last year, when she obtained a forearm issue causing her to retire from a first round match against Barbora Strycova in Wuhan. The Russian was forced to pull out of her opening tournament of the year in Brisbane before making the quarterfinals in Melbourne at the Australian Open. Sharapova was on last week's Russian Fed Cup team, but did not play in their 3-1 loss to the Netherlands.
Sharapova Disscusses Withdrawal From Doha
Sharapova said on her withdrawal from the WTA Premier 5 event, "Unfortunately, I will not be able to play the Qatar Total Open because of my left forearm injury. I would like to wish the tournament and all the great fans in Doha a great week of tennis and I hope to see them next year."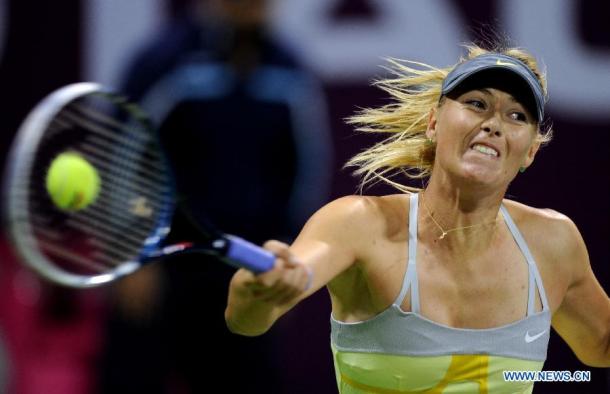 Sharapova's Past Doha Triumphs
The Russian world number six has won Doha two times before, winning in 2005 and again in 2008. Sharapova defeated Australian Alicia Molik in the 2005 final, winning 4-6, 6-1, 6-4 to claim her first Doha title. In 2008, Sharapova fought past fellow Russian Vera Zvonereva to claim her second Doha title 6-1, 2-6, 6-0. Sharapova most recently played in Doha in 2013, where she fell in the semifinal round to then-world number two Serena Williams 6-3, 6-2.
Sharapova's Injury Plagued Start To 2016
Sharapova began 2016 having to pull out of the Brisbane International with a left forearm injury, the same one causing her to withdraw from Doha. At the Australian Open, Sharapova made the quarterfinals before losing to world number one Serena Williams in straight sets 6-4 6-1. After the loss in Melbourne, Sharapova disscussed her need to rest up ahead of the spring.
"I'm going to go and take care of my forearm first," Sharapova said after the loss, "I think that's really important. I think this will be a time to just get myself ready for a long year. I don't see myself playing anything before Indian Wells."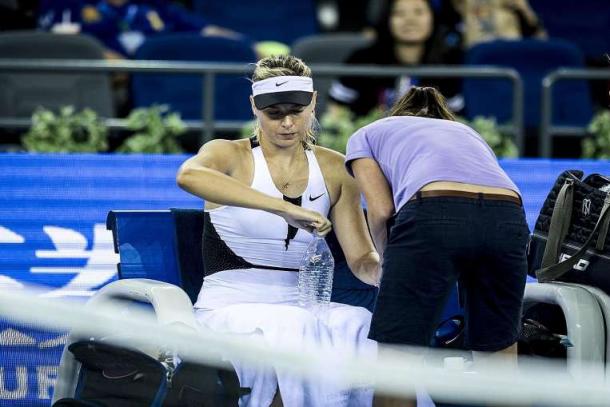 Looking Ahead For Sharapova In 2016
Sharapova is not scheduled to play anything before Indian Wells in March, where she is a two-time champion. The Russian will also play Miami, where she has been in the final on five different occasions. Sharapova will look to rest up before Indian Wells and Miami and prepare for a successful clay court season.