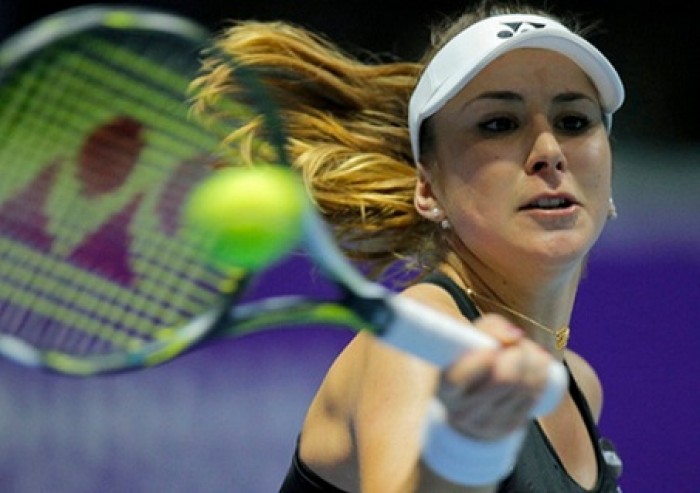 The top two seeds at the inaugural St. Petersburg Ladies' Trophy will play for the title as top seed Belinda Bencic will face second seed Roberta Vinci in Sunday's final.
Road to the Final
Bencic has struggled all week, but managed to get through. She received a bye in the first round and then kicked off her tournament by beating German Annika Beck 7-6 (3), 6-3. She defeated the Russian fifth seed Anastasia Pavlyuchenkova 6-7 (4), 6-4, 6-2. In the semifinals, she knocked off another Russian, unseeded 18-year-old Daria Kasatkina 6-4, 6-3.
Vinci has also had tough matches. Like Bencic, she received a bye in the first round. In the second round, she defeated Belgian Yanina Wickmayer 6-2, 7-6 (2). In the quarterfinals, she faced her toughest match yet, barely hanging on to beat Hungarian Timea Babos 7-6 (3) 4-6 7-6 (4). She beat second seed Ana Ivanovic for the first time since 2012 in the semifinals 7-5, 6-4.
Previous Meetings
This is the first career meeting between Bencic and Vinci.
What To Expect
As previously noted, Bencic has struggled throughout the tournament, often dropping serve first in her matches. Against a player like Vinci, she will not be able to get away with the form she has shown in St. Petersburg so far. Vinci played a very clean match against Ivanovic in the semifinals and will look to throw Bencic off of her game further with her array of slices, drop shots and ventures to the net. Bencic will look to be steady from the baseline, where she is strongest.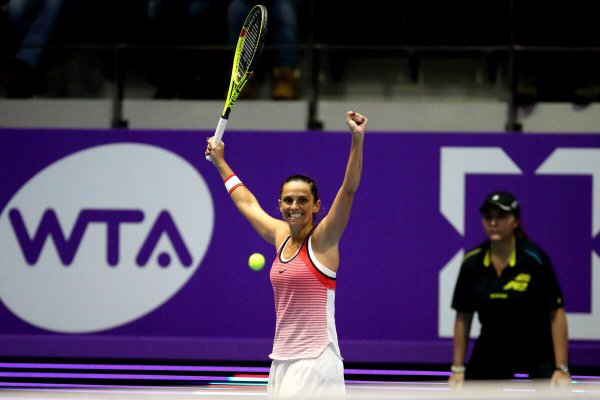 Playing her last year on tour, the Italian is into a Premier-level tournament final and will no doubt want to claim a scalp such as Bencic. Bencic is in the top ten after her semifinal win over Kasatkina, so nerves may play a part in deciding the outcome of this final. One positive the Swiss teenager can take from her week so far is that despite her form, she has made to the final. That shows that she has the mental toughness and grit needed to advance in tournaments, despite her game not being at its optimum level. At such a young age, that is an excellent sign. There is no history to go off of as this is their first career meeting.
Final Thoughts
Anticipate a lot of breaks in this match as neither player has an overly strong serve. Vinci has a 9-5 career record in finals and Bencic stands at 2-3. Despite not being at her top level and going against an opponent with much more experience, I believe Bencic will rise to the occasion and win her third career title.
Prediction: Bencic in three sets