 There have been quite a few calls for Rafael Nadal to replace Toni Nadal as his coach. The problem Rafael has always faced is that Toni is not just the man who developed him since he was a child, he is also family. It is very difficult to fire family. In an usual admission, Toni Nadal has actually admitted that the only reason he still has a job is that he is Rafael's Uncle.
Family Luck
After a brilliant finish to 2015, Nadal seemed poised to return to his championship form in 2016. His start to 2016 so far has been terrible, losing in the first round of the Australian Open and now the semifinals in Buenos Aires to Dominic Thiem. Considering his decline in form over the last two years, a change in coach seems necessary. During this week's Argentina Open, Toni Nadal opened up to reporters a bit. According to Toni, anyone else would have made that change.
"I had the luck to be his uncle, changing coach was much more difficult. If I were not his uncle probably he would have substituted me," Toni admitted.
For years, Rafael has defended his uncle and claimed that his decision to keep his uncle was not made solely because Toni is family. Many critics agree with Toni's latest analysis however and believe that change is the only way to get Rafa back onto a good path.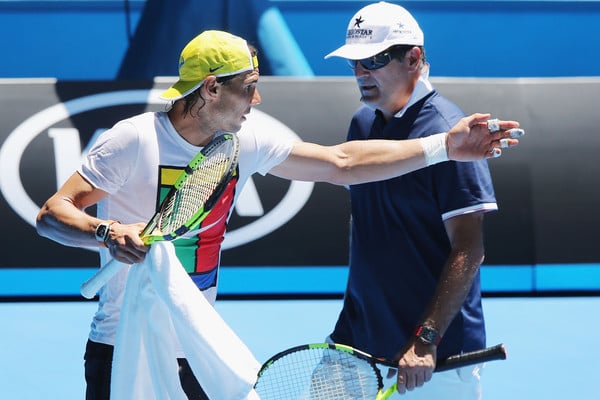 In a moment of humility more fitting of his nephew, Toni - who has often been credited with Rafael's development - said, "I didn't take the best out of Rafael, he only did it. In tennis, it's the player who makes the coach and not vice versa."
A Better Forehand
Toni Nadal also admitted that Rafael's iconic forehand was not in his original blueprints for young Rafael's development. "I would have liked to see him hitting his forehand forward, we have done it when he was little. But when we started to play in the Professional Tour, Rafael started to hit ball a little bit later, and started to bring the hand behind."
Toni even admitted that he prefers Rafael's biggest rival's primary weapon. "Without any doubt, I like who hits like Federer."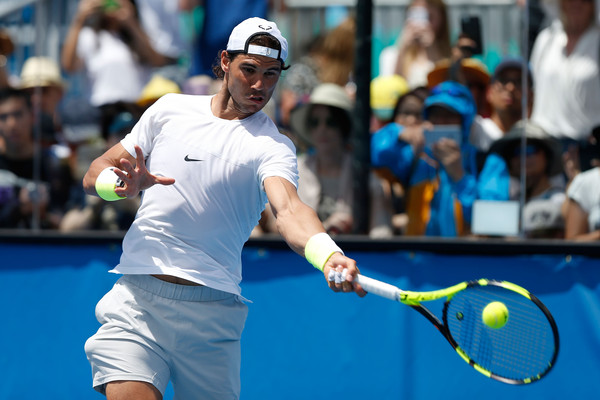 As a coach, Toni has been known to be very intense and not just on the court. While most coaches worry about what happens on the court, Toni is more interested about what happens off it. "You teach [someone to] will the same way you teach forehand. I think the main thing in life is sheer willpower. I was a coach, who was more worried about character than a technical question. In life, character is fundamental, because at the end making the ball pass over the net is unimportant in life, but dominating will, [taking] effort, and having perseverance in what you do has value."
Toni has often been criticized for his behavior and attitude towards his nephew. However, to his point, it still seems unlikely that Rafael will ever make the necessary change, no matter how much sense it seems to make.