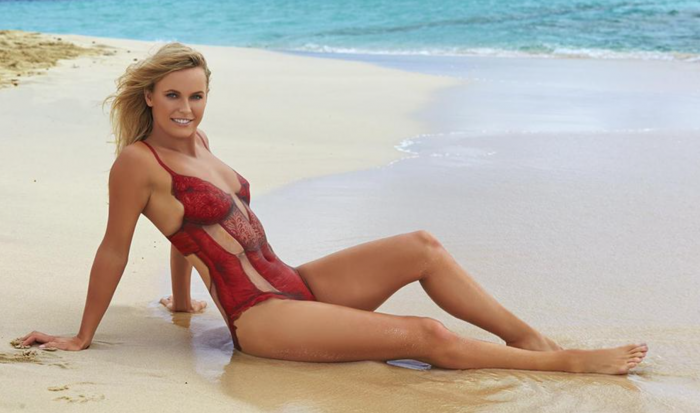 Danish fomer world number one Caroline Wozniacki is featured in the 2016 Sports Illustrated Swimsuit Edition in red body paint. Wozniacki is featuring in the Swimsuit Edition for the second straight year, after modeling in it last year as well. The Dane was photographed by photographer Frederic Pinet on a small island in the Carribean, Petit St. Vincent. Wozniacki adorned a body painted swimsuit inspired by For Love and Lemons. The body painting, painted by Joanne Gair, took aroud fifteen hours to complete.
"I had a blast this was so much fun," the Dane said on the photoshoot. "I love my body paint. This has been such an unbelievable experience."
Wozniacki Not The Only Athlete In The Edition
The Danish world number nineteen is not the only athlete in the Swimsuit Edition. Along with Wozniacki, world champion UFC fighter Ronda Rousey and former Olympic gold medalist skiier, and also one of Wozniacki's good friends, Lindsey Vonn are also featuring in body paint in the SI Swimsuit Edition.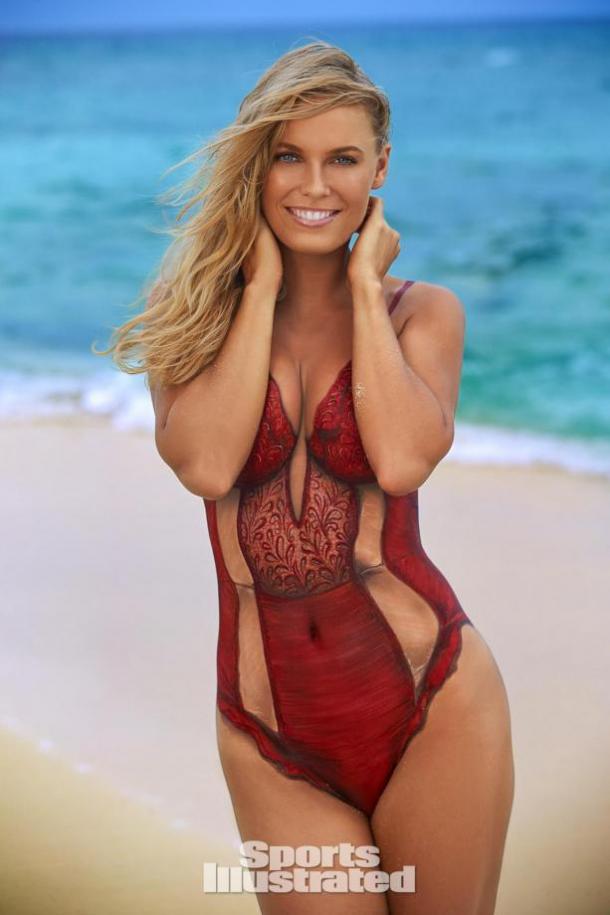 Tennis In Past SI Swimsuit Editions
Many tennis players have featured in the Sports Illustrated Swimsuit Edition, with the first one being German twenty-two time Grand Slam champion Steffi Graf. Russian heart throb Anna Kournikova, twenty-one time Grand Slam champion Serena Williams, Venus Williams, five-time Grand Slam champion Maria Sharapova, Maria Kirilenko, Daniela Hantuchova, and Ana Ivanovic have all starred in previous swimsuit editions. Wozniacki is the only tennis player to have featured in multiple swimsuit editions, being photographed in 2015 and 2016.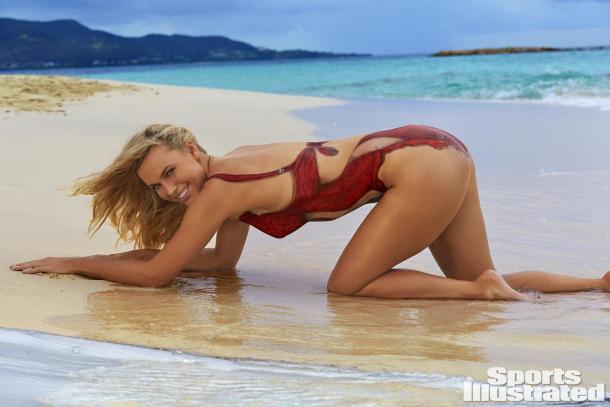 Wozniacki's Struggles In 2016
The Danish two time US Open finalist began her season in Auckland, losing in the semifinals to American Sloane Stephens, a player whom Wozniacki held a 5-0 head to head against before their Auckland encounter. In Melbourne at the Australian Open, the Dane crashed out in the opening round to Yulia Putinseva. Wozniacki has now lost early at four of the last five Grand Slam tournaments. Last week, The Dane fell again in the opening round, in St. Petersburg to Slovak Dominika Cibulkova. Wozniacki is currently on a three-match losing streak, and has only three wins on the season to three losses. Wozniacki is next schudeled to play at the WTA International level event in Monterrey.