Juan Martin Del Potro will play his first match since Miami in 2015 against American Denis Kudla at the Delray Beach Open. Del Potro will attempt to get his career back on track after undergoing a fourth surgery in June 2015. In an interview with Canchallena La Nacion, the Argentinean spoke about his feeling at being back on the tour, 11 months after facing Vasek Pospisil in Miami.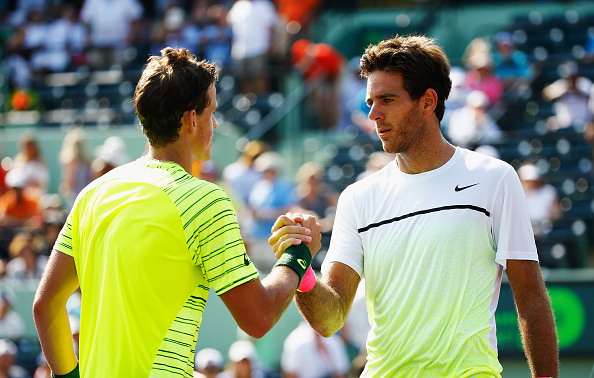 Back on the tour
Having received a wild card, Del Potro said, "It's very beautiful to be in a tournament again and at receiving end of affection. These were needed during the injury. I feel that they take care of me, it's positive and it gives me energy and strength to keep going with the recuperation and help me in not giving up."
The 27-year-old has reassured that he was fit and ready to get back into action "I am in a condition to make this step that is practicing with the professionals, play an hour in the morning, an hour in the afternoon, stay on the court with them for some minutes. Delray Beach has given me a wild card and I am very grateful. It'll be a test to know how my wrist is. It's good to plan the next steps. I am the first one to want all of this to end, but it's clear that nowadays my fight is not against opponents, but against all these situations."
"The goal is to play the first match, arrive to the hotel and being able to say that I am in the condition to practice the following day; practically stay healthy and not feel pain."
The former world number four also added that the main thing is to stay healthy and not worry about the upcoming results. He also added, "The truth is that for me the result will be a detail. Playing another official match in a stadium, with people, who will come to see me and with friends that will be there, re-living these feelings that you lose staying away from competition, to come back to these is a great victory. Then yeah, if I stay healthy and my wrist is fine, we will set results as goals, but at the moment it will not happen."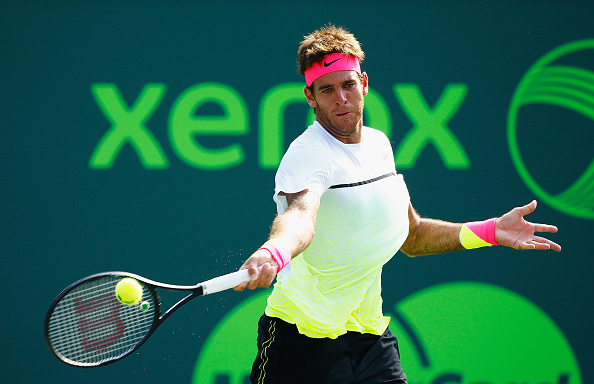 Juan Martin has described himself as proud during these moments and for everything he went through, "yes, I have made so many sacrifices and many people understood me. I'm fighting to compete. I've never thrown in the towel and I am trying my best to, sooner or later, win this battle. I feel much more better. The feelings that I am having now give me good energy. Definitely, I was not ready to lose all these because of an injury. I don't know what destiny will throw at me, but I will do everything that depends on me even if it will cost me much. My present is a lot happier, sharing everything here is emotional, meeting other players, who are happy to see me. Today this is my reality and I think it goes beyond any result."
Motivation
Del Potro concluded by saying "My family and my group of friends never let me break. I had days where I felt alone. I used to wake up in the morning and used to feel like that, but many people helped me. I am grateful to them for life. It's something I will always say, because tennis ends here and life goes on, but these are values that build friendships and relationships. To me, these people, who have been with me and who remain at my side, without worrying whether I keep going or not, are an incredible award."