Alexandr Dolgopolov has withdrawn from his Rio Open quarterfinal match against Rafael Nadal with a right shoulder injury. Nadal now advances to the semifinals in Rio where he will play Uruguayan Pablo Cuevas for a spot in the final.
Dolgopolov's Shoulder Injury
The Ukranian reportedly sustained the injury during his doubles match on Thursday. Dolgopolov edged Brazilian Thomaz Bellucci in the opening round, and the Ukranian defeated Spaniard Inigo Cervantes 3-6, 6-0, 6-3 in the second round. Dolgopolov was scheduled to take on Nadal on Friday in Rio before pulling out before the match.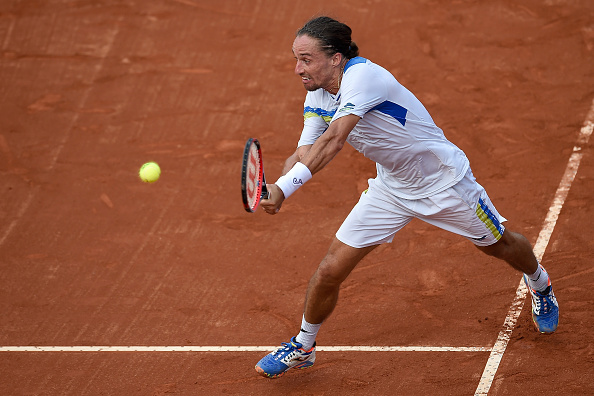 Dolgopolov's Past Injury Troubles
The awkward-hitting Ukranian has struggled with injury in the past, missing much of 2014. After having a tremendous start to 2014, beating Nadal in the third round of Indian Wells, the Ukranian struggled with a knee injury that kept him out much of the second half of 2014, including the US Open. The world number 33 retired from his first round match at the 2015 US Open with elbow injury. Just last month, the Ukranian retired in the final of the Kooyong Classic with a right knee injury as well.
Up Next For Nadal
After not having to hit a ball to advance to the semifinals, Nadal will next take on world number 45 Pablo Cuevas in his third straight Rio Open semifinal. Nadal and Cuevas have met twice before with the Spaniard holding a 2-0 lead in their head-to-head. In their most recent meeting, the fourteen time Grand Slam champion cruised past Cuevas in straight sets in Hamburg. In the pair's first ever meeting, Nadal fought past Cuevas in a lengthy, controversial three set match that went past 3 AM in Rio. Nadal will look to advance to his second Rio Open final, after winning the inaugural edition of the event in 2014 where he beat Dolgopolov in the final. If Nadal can reach the final in Rio, it would be his 100th career ATP final and his 56th on clay. If the Spaniard could acheive the prestigious feat, he would be the sixth player in the open era to do so, joining Jimmy Connors, Ivan Lendl, Roger Federer, John McEnroe, and Guillermo Villas.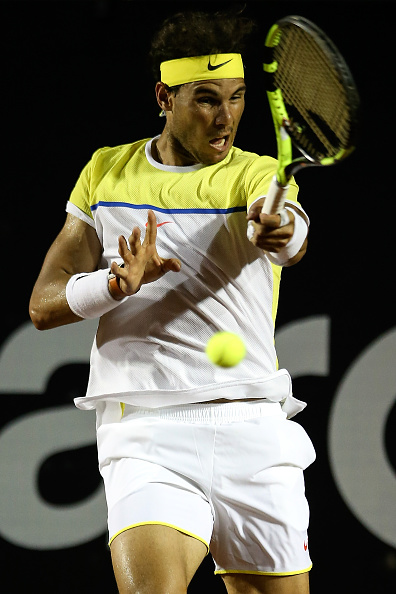 Nadal's Difficult Start To 2016
After a promising end to 2015 for the Spaniard, Nadal has had a puzzling start to 2016, making the final in Doha before getting trounced by Novak Djokovic and losing first round in Melbourne to unseeded countrymen Fernando Verdasco. Nadal suffered his second ever first round exit at a major, after previously being bounced for the first time by big serving Czech Lukas Rosol at Wimbledon in 2012. The first round loss is Nadal's third consecutive early loss at a major after losing in the second round at Wimbledon to Dustin Brown and the third round at the US Open to Italian Fabio Fognini.