 Rafael Nadal has been struggling with his confidence for well over a year now. The Spaniard has seen his level drop off consistently and is no longer his old unbeatable self of clay. But after a solid victory over Spanish rival Nicolas Almagro yesterday at the Rio Open has given the former world number one renewed confidence in himself.
Tranquility and Confidence
The nine-time French Open champion has struggled even on clay of late, especially when the going gets tough against a free-swinging opponent. But against the red-hot Almagro on Thursday, Nadal was looking more like his old self, and felt good after the match.
"I have won and that is the most important thing, it gives me tranquility and confidence. Winning helps. I have won four matches in two weeks so far and I think I am playing better."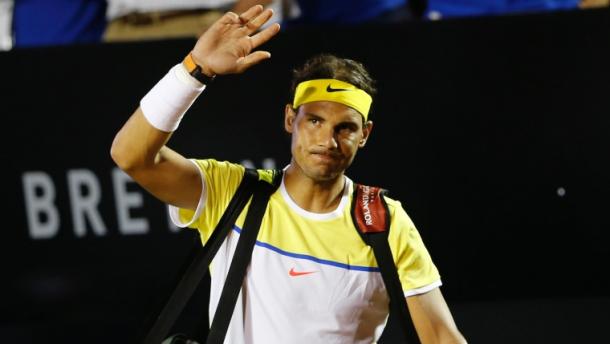 The top seed in Rio was happy with how he faced the challenge Almagro presented saying, "I played a very good first set, had fewer errors and did what I had to. In the second set, I was a little bit nervous, I broke him and he broke me back. Mentally however I stayed calm, I was ready to face difficulties."
Ready for More
Nadal was unhappy with his semifinal result in Buenos Aires, and did not enjoy the conditions in Argentina and is happy to be in Rio saying, "The most important thing is that I feel better physically, I had a stomach ache in Buenos Aires, it was incredibly humid and I felt very bad on the court. Here, in Rio, my stomach is better and I am playing better."
Nadal was supposed to play Alexandr Dolgopolov in the quarterfinals, but the Ukrainian was forced to withdraw with a shoulder injury. Instead, Nadal will play Pablo Cuevas for a spot in the final.