For the second week in a row, Rafael Nadal was upset in the semifinals of a clay court event, as Pablo Cuevas defeated the Spaniard 6-7(6), 7-6(3), 6-4 in the semifinals of the Rio Open on Saturday night. Nadal struggled for most of the night to string together consecutive strong points, while Cuevas threw everything at the Spaniard, eventually wearing Nadal down to claim the upset win.
Inconsistent Nadal Battles Through Opening Set
Knowing that the man that beat him in Buenos Aires would not be waiting in the final, Rafael Nadal wasted no time taking an early lead in his semifinal. After holding to start the match, he brought up three break points in Cuevas' opening game, converting the third for the break lead. The Spaniard was forced to save a break point in his next game but went on to hold for the 3-0 lead.
Cuevas kept pressing, and a Nadal double fault gave him a break point in the following game. He missed that one, but brought up a second which he converted when Nadal missed a routine shot long to put the match back on serve. He would hold to even the set at 3-3. Cuevas put pressure on Nadal in the next game but could not reach break point.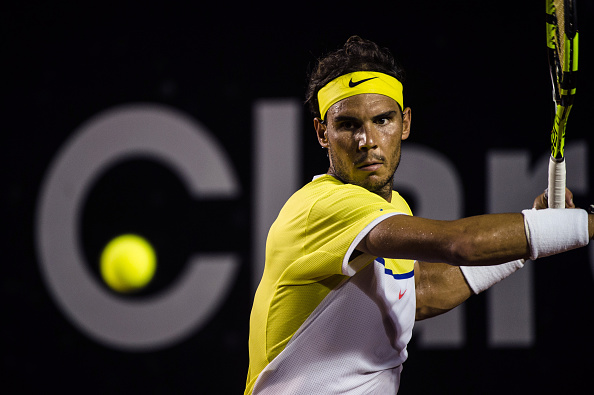 The rest of the set went with serve, as neither man was particularly challenged, meaning a tiebreak was required. It did not take Nadal long to grab the mini-break, as he ripped one of his trademark down-the-line forehand passing shots that Cuevas could not handle for the 2-1 lead. Cuevas would fight back to grab the lead, but the Spaniard won four straight points to bring up double set point at 4-6 He could not convert either, including a double fault but eventually brought up a third which he would convert to grab the set.
Cuevas Pours on the Pressure
In the opening set, Nadal seemed to be struggling once again with his consistency, and those struggles carried over into the second set when he was forced to save a break point in his first game. He responded by bringing up four break points in Cuevas' next service game but could not convert any of them. He was swiftly broken in the following game when he struggled immensely with errors.
Cuevas raced ahead to a 5-2 lead and served for the set at 5-3, only for Nadal to start to find some form and bring up a pair of break points, but some smart shot placement by the Uruguayan saved them. Cuevas had a golden opportunity to bring up set point when Nadal left a terrible drop shot in no mans land, but Cuevas drove what should have been a winner wide and Nadal would convert his third break point when Cuevas hit a forehand into the net.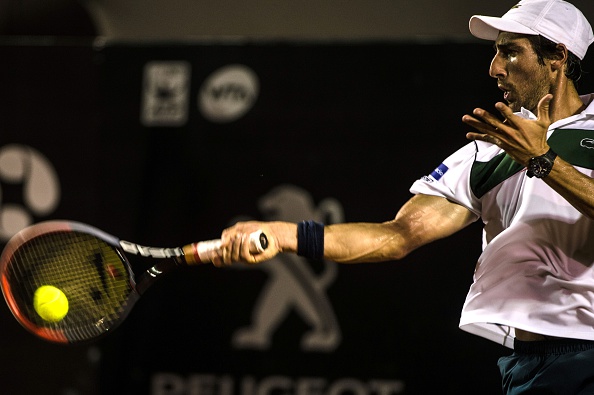 The match seemed destined for a tiebreak when Cuevas held for 6-5 and Nadal led 30-0 in the next game, but Cuevas would fight back and hold two set points on Nadal's serve. But Nadal did not give up, saving both, including the second with a daring drop shot, to send the set to a tiebreak. Cuevas came out swinging in the breaker, grabbing an early mini-break, but over-aggression led to errors which allowed Nadal to stay in it.
Inconsistency from Nadal Sends Cuevas Into Final
The momentum was firmly in Cuevas' favor to start the third set, but he could not get much going on Nadal's serve in the early stages. It would be the Spaniard who had the first looks on his opponents serve, holding two break points at 3-2 but could not convert. The hold gave the momentum back to Cuevas, who immediately broke Nadal in the following game.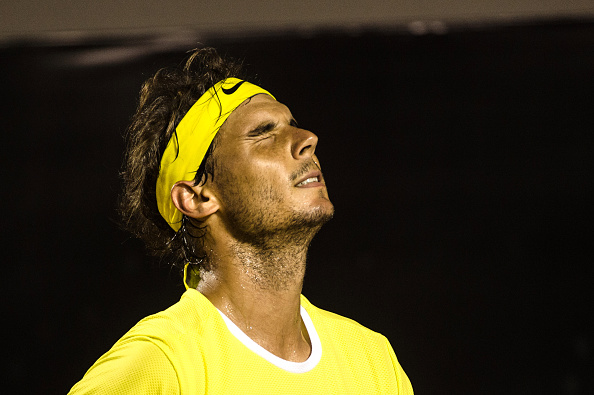 The wheels seemed to be coming off for Nadal completely after the break, as Cuevas held with ease to force the top seed to serve to stay in the match. Fighting to stay alive, Nadal found himself down double match point at 15-40, but he managed to save both and went on to hold serve. He put up a fight as Cuevas served for the match, but his fight fell short as the Uruguayan converted his third match point to wrap up the upset in two and a half hours.
By the Numbers
The match was disastrous for Nadal. He struggled with consistency throughout the match. His break point conversion rate was disastrous, only break twice out of twelve opportunities. His return was nowhere near good enough, as he did not even win a point on Cuevas' first serve in the final set. To Cuevas' credit, his serve was strong. He pounded 11 aces and won 75 percent of his first serve points. His break point conversion rate was not much better than Nadal's, but he managed three breaks out of ten opportunities.
Cuevas will contest his fifth career final on Sunday when he takes on first-time finalist Guido Pella. The pair have never played before on the ATP World Tour. All of Cuevas' finals have been on clay, and he boasts a 3-1 record in finals.