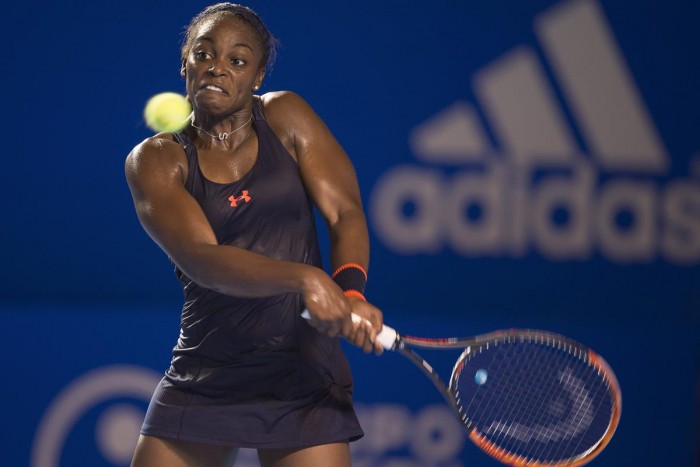 The last match at the Abierto Mexicano Telcel, the second seed, Sloane Stephens did everything right and reached her first final here. On the other side of the court there's former Acapulco champion in 2014, Dominika Cibulkova who avoided a second round clash against Victoria Azarenka after the top seed retired.
The Route To The Final
It was an impressive start by the 2014 champion, she started her Acapulco campaign with a 6-0, 6-0 win over Lourdes Dominguez Lino. In the second round, she was bound to have a clash against the top seed, Victoria Azarenka, but the former world number one withdrew from the tournament due a wrist injury. Unseeded in this tournament, Cibulkova would face her first seed against Sweden's Johanna Larsson in a match that went to three sets and lasted almost two hours. In her semifinal match she would take on Christina McHale, Cibulkova played a very consistent match where she won twenty-eight out of thirty-nine points on her first serve. She booked a place in the Grand Final after defeating the American 6-3, 6-3.
The second seed, Sloane Stephens, comes back to Acapulco after losing in the first round last year. This time not only did she win her first round match, but she reached the final. Stephens had a tense first round match where she had to come back from a set down against Louisa Chirico. After that match, her route to the final would be less complicated. Belarusian Olga Govortsova was Stephen's next rival and once again, the American proved to be too strong defeating her 6-4, 6-1. Last night she defeated Naomi Osaka also in two sets, although she had troubles closing the match on the second set when she was up 5-3, but then the American recovered her composure and broke to reach Acapulco's semis. Stephens was one match away from the final, but first she needed to beat Yanina Wickmayer, who had beaten third seed Anastasia Pavlyuchenkova. It was a solid display of tennis by the second seed who took less than an hour to become the second finalist in Acapulco after defeating Wickmayer 6-2, 6-0.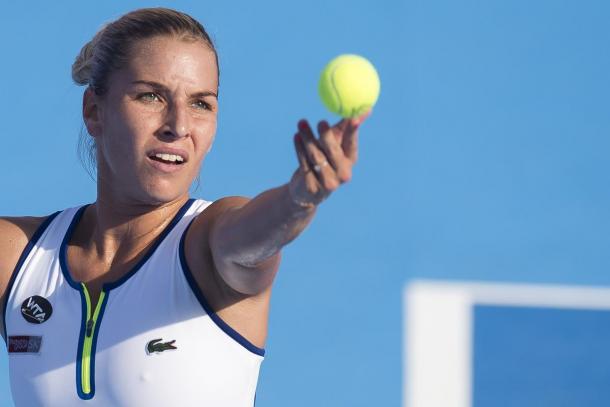 Head-to-Head
This will be their third meeting, the series is tied 1-1. Their last meeting was last year in Toronto where Cibulkova prevailed in two sets 6-3, 6-4.
The Final
In 2016, Stephens won her second career title in Auckland while Cibulkova reached semifinals in Hobart where she lost to Eugenie Bouchard. Both players lost their opening match at the Australian Open but now have reached the final in Acapulco.
It will be an interesting match to watch as both have a similar playing style. Stephens will try to finish the points on the net, but she won't be afraid to stay behind the baseline and fight every point as she is good at defending powerful shots which are exactly what Cibulkova will try to do. The Slovak is known for her aggressive style on court, she is very powerful and possesses a lot of speed on her forehand that results in deep groundstrokes.
Both players are very fit and can rely on their quick movement and athleticism. We can expect a lot of powerful shots, and plenty of points will end at the net as both players enjoy finishing points with swing volleys. They have only dropped one set during the tournament. In the end, it might come to their serve as Stephens has made less double faults than Cibulkova but the difference is not that big. The Slovak will be ready to attack Stephens second serve, and usually, she can create quick forehands and well-placed balls, which means that the American will need to put pressure by keeping her first serve percentage high.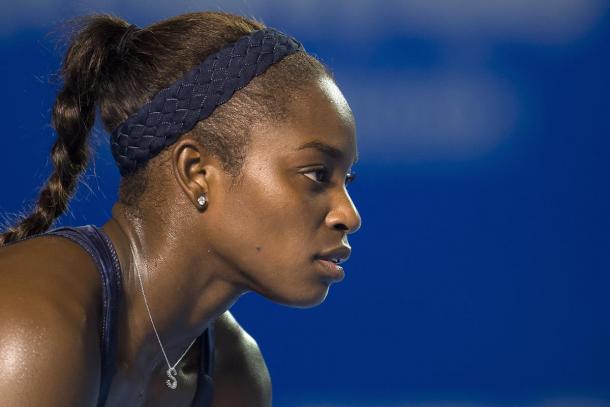 Prediction
Although Cibulkova isn't new in the Acapulco final, she will face a tough opponent. The second seed, Sloane Stephens has had a fantastic year except for her first round in Australia, but she also has shown to be less anxious and doesn't rush to finish the points which helps her to make fewer mistakes. This year she's been playing some of her best tennis on hard courts.
Prediction: Stephens in three sets.