 Andrea Petkovic is sharing a new coach with Frenchman Gilles Simon this season. Petkovic began her partnership with Jan de Witt at the start of the current season. In an interview with French newspaper L'Equipe, she shared her views on the French player, including what it was like meeting him.
"I Did Not Know How Funny He Was"
Since sharing the same coach with Simon this season, Petkovic has had more chances of meeting the French player. The German talked about how she did not know Simon before, but is starting to get know him. "I did not know how funny he was. He has not a common humor, but makes me really laugh," said Petkovic after meeting Simon. Petkovic herself is known for her humor, especially off court.
The German only had nice things to say of Simon, as she further added, "Also, he is very smart and I love to speak with him. He has his own opinions and I like a lot this thing."
Petkovic also went on to say that she feels the Frenchman is more respectful of the women's game than most think, "But I think also that Gilles respects much more women's tennis since he saw me playing in the off-season without any tears. He didn't say it but when he looks at me it seems he is more respectful for me."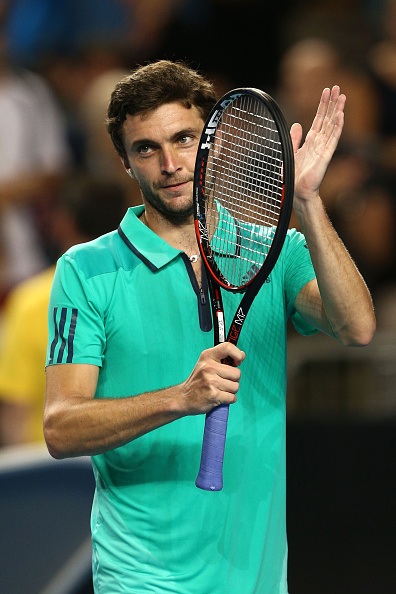 Petkovic On New Coach
De Witt started coaching Petkovic at the start of this year and it is his first time doing so on the women's tour. The German has had a decent start in 2016, with her new team helping her reach the semifinals in Brisbane. She seemed to be in a slump after that, losing in the first round at the Australian Open and in her singles match in Fed Cup play. Since then, Petkovic has raised her level of play, making the quarters in another premier event in Dubai. Most recently, she fell short in the semifinals in Doha, forced to retire due to injury. Based on the majority of her results, the new team looks to be working.
Petkovic finished up the interview, talking about how she is "learning a lot of new things from Jan and Gilles and from their experience on the men's Tour, also because men have a very different approach to the game. They are less emotional and more rational."
The new approach clearly is benefiting the German.