 Novak Djokovic returned for his first practice session with his fellow Davis Cup teammates on Wednesday, the first time he has attempted to practice since retiring in the quarterfinals against Feliciano Lopez at the Dubai Duty Free Tennis Championships last week.
The Spaniard surprisingly took the first set after Djokovic looked to be playing below his usual level. After a consultation with a trainer during the changeover where he described problems he was having with his eyes, it became apparent the world number one could not continue to play and was forced to retire from the match.
Return to the practice court
Djokovic spoke to local media after his first practice session, and conceded that while he was happy with how he played in practice, his eye was still an area of concern.
"I trained for 90 minutes and I am satisfied. I"ll practice tomorrow as well. I still wear glasses to protect my eyes from external effects. I was very skeptical about playing at first, but I still have two days left to adapt to the light and other indoor conditions and hopefully I will be okay," said Djokovic.
Optimism from others
Fellow Serbian player Victor Troicki spoke of the team's thoughts on the situation.
"Novak's treatment is successful and [we] all are optimistic that he will play," commented Troicki.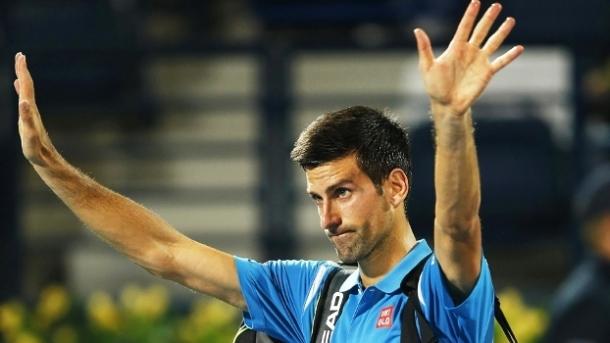 Serbian Davis Cup captain Bogdan Obradović also has belief that Djokovic will be healthy for the tie between Serbia and Kazakhstan to be played in three days time at the Belgrade Arena.
"If he is fit he could play also doubles," said Obradović.
Following this Davis Cup tie, Djokovic is expected to play both Masters 1000 events in the coming month, Indian Wells and Miami. Djokovic is defending champion at both tournaments, and after the superb form of last year that he showed no signs of declining from at the beginning of 2016, he will be favourite to win both once more - despite his recent eye problems.