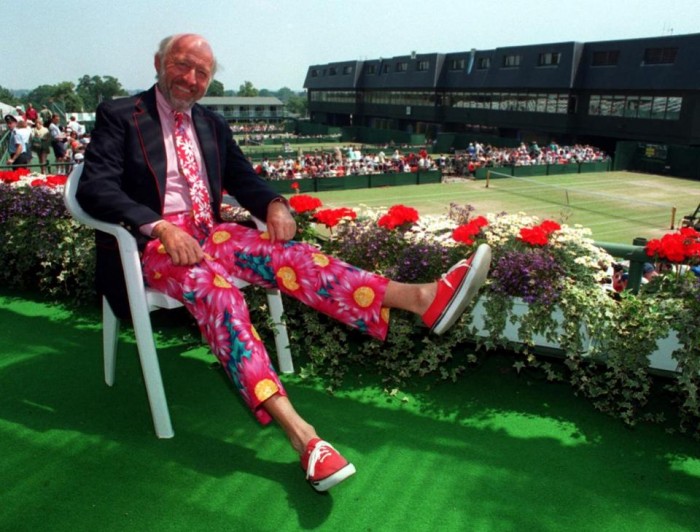 Bud Collins, a giant in the tennis, broadcasting and journalism world, has passed away at the age of 86. Collins was born in Lima, Ohio on June 17, 1929. After graduating from Berea high school in Berea, Ohio and Baldwin-Wallace College, also in Berea, he would serve in the United States Army. After his time in the Army was complete, Collins enrolled into graduate school at Boston University. He began his journalistic career while he was a student there, working for the Boston Herald. In 1963, he would move to the Boston Globe as well as commentary for WGBH, Boston's public service outlet.
Collins' Broadcasting Career
Perhaps best known for his wild outfits (most notably his colorful pants), Collins, who started his broadcasting career at CBS working the US Open from 1968 to 1972, worked "Breakfast at Wimbledon", an American tradition broadcast by NBC during their coverage of the Wimbledon tournament. That assignment would span 35 years from 1972 until 2007. He would also team up with Donald Dell to call matches on PBS from 1974 to 1977. His final broadcasting home would be ESPN, reunited with Dick Enberg to work on the network's coverage of the four major events. He also called US Open matches on XM Satellite Radio.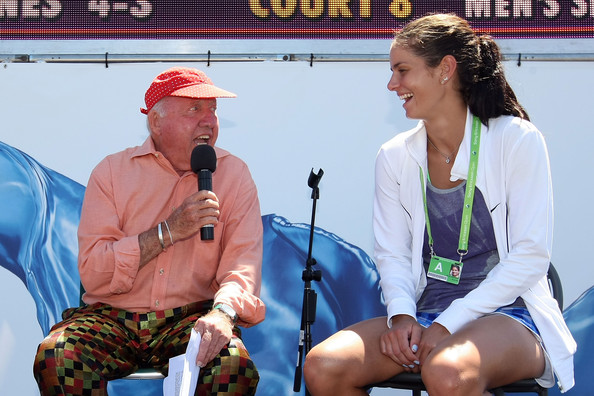 Collins' Major Honors
Among Collins' major honors were receiving the most prestigious writing honor, the Red Smith Award in 1999 by the Associated Press Sports Editors and induction into the National Sportscasters and Sportswriters Hall of Fame in 2002. Collins was also inducted into the National Tennis Hall of Fame in 1994. Probably not as famously known, Collins won the mixed doubles with Janet Hopps at the US National Indoor Championships in 1961 and was a finalist at the 1975 French Open in the senior doubles competition with Jack Crawford. Collins is survived by his wife of 21 years, photographer Anita Ruthling Klaussen. They had no children.
We at VAVEL would like to express our deepest sympathies and condolences to Collins' family.