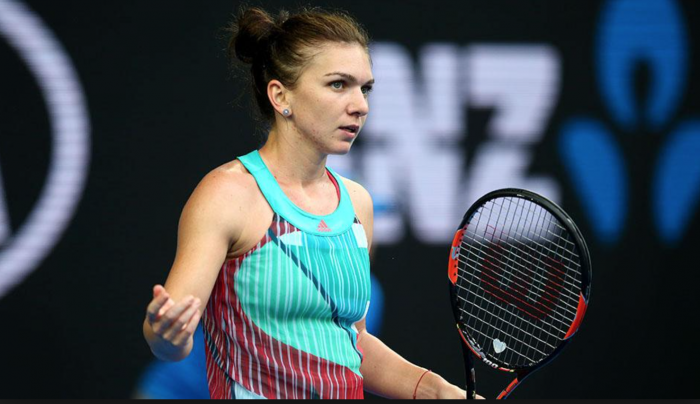 Simona Halep has had a rough start of the season, trying to battle past several health issues, thus her tennis performances were poor, being eliminated at Australian Open, Dubai and Doha, in her inaugural matches. These losses want to make the Romanian work harder to try and reach peak form again. Thereby, after spending a few days at home, in Bucharest, she flew to Las Vegas to meet her couch, Darren Cahill. This was the first time they saw each other since Australian Open. Cahill, at the request of Simona Halep, did not accompany her in the Middle East swing.
Not only she started her trainings earlier, but she had tennis legends, Steffi Graf and Andre Agassi to watch her and give her some pieces of advice. Their company is definitely a positive influence and they might help her work on some parts of the game she has been struggling lately. Andre Agassi is the last full time player Darren Cahill has coached (2002-2006), and with him by his side, Agassi became the world's oldest number one.
A tough start to the season and lots of ongoing changes in her game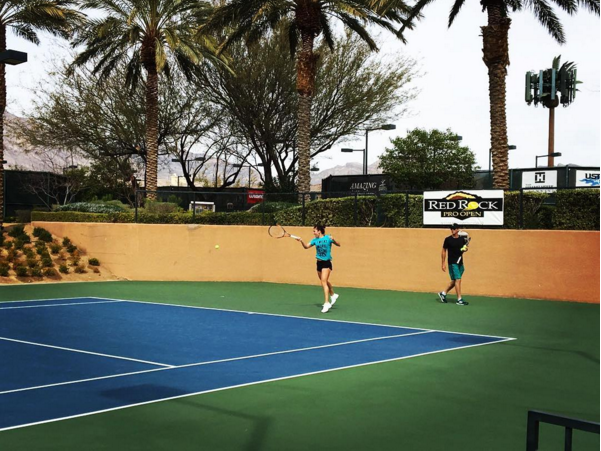 Ever since she began working with Darren Cahill, he is trying to bring more aggressiveness in the Romanian's game by trying to get her to attack the net and show more variety. An ongoing process meant to bring her to the next level, to have more of a saying in big tournaments and be a real contender for a Grand Slam title. An objective, which, according to some people, seems more far away than ever in terms of no clear results; a fair assumption if we look at the numbers. But in tennis, numbers mean nothing. We have seen players beating the odds, getting wins when nobody was expecting, and Halep proved that last year. After a terrible run on clay courts and then on grass, things seemed to looks shaky, unclear, and with little hopes of getting better. However, she took a "break from tennis" as she called it and then, she made back to back finals in Toronto and Cincinnati, and semis at the US Open. Thus, history tells us, she has not only the power, but also the will to go deep at the next tournaments.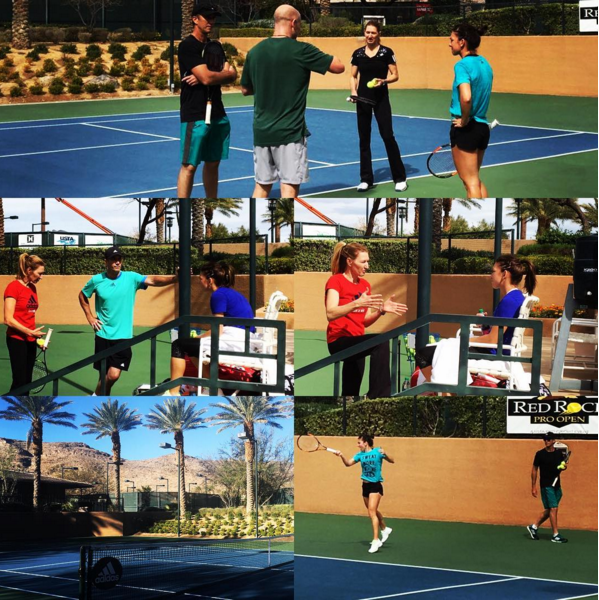 March has a lot of meaning: she either bounces back or faces a top 10 exit.
The BNP Paribas Open and Miami Open, both Premier tournaments, have a lot of points at stake, and the Romanian has to defend lots of them, 1,390 points to be more precise; she is the defending champion in Indian Wells and semifinalist in Miami. Currently ranked fifth, she needs to pick herself up, to find that "inside power" and try to bring on court those shots she's been practicing these past few months in order for her to stay at the top. It's all about momentum and confidence in her shots, and the way she will manage to do that in an official match will be crucial. It will be crucial not only for her confidence, but for her ranking too. With an early exit and a good run from the other players inside the top twenty, she might face a top 10 exit for the first time since February 2014.
"I am not afraid and I look forward to playing more matches, because these matches keep your confidence up. And this is what I'm working for. I want to go to as many tournaments as possible, to play, and to feel good, medically speaking. And I have to prepare physically a lot as well," Halep said after Doha. Her view is clear, she is not worried; she understands that these results are just the outcome of a lack of training (let's not forget the fact that she wanted to cancel her February calendar to get a deviation septum surgery, which she postponed to play Fed Cup, citing an improvement in her medical condition, thus having only four days of training before her matches).
Time is all she needs to get back on track, but paradoxically, time is not quite working in her favor, at least not now... Will Halep manage to bounce back and find that power to win tough matches? Can she fight through the late disappointments and taste triumph again? Those are the questions we don't have answers too, let alone Halep, but tennis is even more interesting when having these kinds of situations.