 Russian world number seven Maria Sharapova will hold a press conference tomorrow for a "major announcement", leading to speculation of retirement. Questions have arisen after an injury filled last eight months, with the Russian only playing three tournaments in the past eight months. The press conference will be held at 12:00 PST (3 PM EST) in Los Angeles.
Sharapova's Injury Struggles
The five-time Grand Slam champion has struggled mightily with injuries the past twelve months, playing rarely due to various injuries. Sharapova's string of injuries began last April when she was forced to pull out of the Fed Cup quarterfinals against Germany in Russia. Later that spring, the two time French Open champion lost in the fourth round of Roland Garros to eventual finalist Lucie Safarova, after dealing with an illness throughout the tournament. Sharapova later made the semifinals at Wimbledon but did not play for three months after.
A right leg injury caused Sharapova to miss all of the American hard court swing, including Toronto, Cincinnati, and the US Open. The Russian later made her return at the WTA Premier 5 event in Wuhan, where she was forced to retire in her opening match with a left wrist injury. The five-time Grand Slam champion later made it to the last four of the WTA Finals in Singapore, after going 3-0 in group play, losing to Petra Kvitova in straight sets. The Russian ended her season winning both of her singles rubbers in the Fed Cup final against the Czech Republic, where Russia ultimately came up short to the four time champion Czechs.
Sharapova began her 2016, pulling out of the Brisbane International with a left forearm injury, a tournament where she was the defending champion. The world number seven then played the Australian Open in Melbourne, where she fell in the quarterfinals to nemesis Serena Williams. Sharapova was forced to pull out of the Qatar Total Open in Doha a few weeks ago and has not played since then. On Thursday, Sharapova announced her withdrawal from the BNP Paribas Open in Indian Wells, due to the same left forearm injury that has kept her out for much of the past year.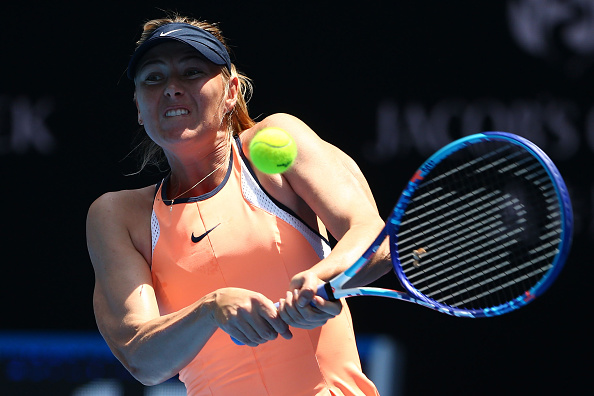 Retirement Questions Surrounding Sharapova
Though no one officially knows, many have speculated that the Russian five-time major champion could call it a career tomorrow due to her injury struggles this past year. With the world number seven having only played three tournaments in the past eight months, there is reason to believe Sharapova could end her career prematurely at only twenty nine.
Sharapova's agent, Max Eisenbud, declined to comment on the subject of the announcement, but did say it is a "major announcement". Sharapova, who is involved in numerous business ventures, has fought through injury troubles in the past, most notably a torn rotator cuff on her right shoulder in 2008, an injury that threatened to end her career. Though the Russian has came back from major surgery in the past, Sharapova has struggled with injuries immensely over the past five years, withdrawing from numerous events due to various injuries. Sharapova has not played a tournament since her quarterfinal loss to Serena Williams in Melbourne.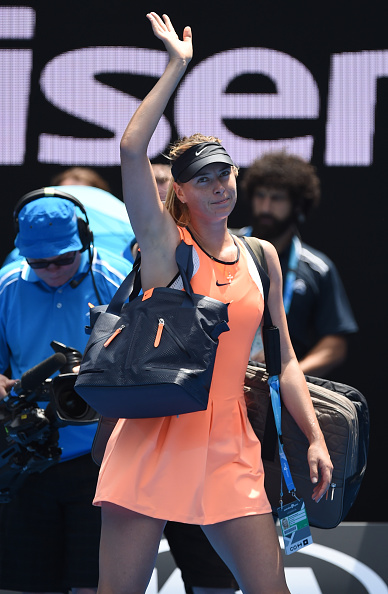 Sharapova's Future In 2016
If the announcement is not about Sharapova retiring from the game, the Russian is still currently slated to play in two weeks in Miami at the Miami Open. The two time French Open champion would then play in Stuttgart, Madrid, and Rome, before aiming to claim a third Roland Garros title in early June. The Russian would then play at Wimbledon, Montreal, and the Olympics in Rio. Sharapova has discussed how the Rio Olympics are a big goal to her, and how she plans on playing through Rio. Sharapova will be aiming for her first Miami title in two weeks time, should she play at the WTA Premier Mandatory event on the Florida coast.