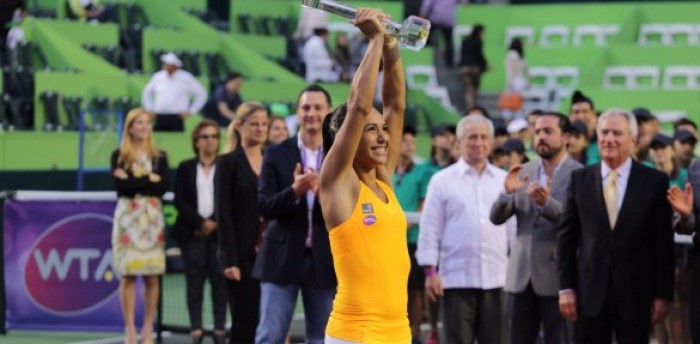 Heather Watson is the new Abierto Monterrey Afirme champion after defeating Kirsten Flipkens in a hard-fought and emotional 3-6, 6-2, 6-3 win. The win for Watson improves her win-loss record in WTA finals to 3-0, previously picking up titles in Osaka and Hobart.
Flipkens' variety too much to handle
It was Flipkens, a former top 20 player and former Wimbledon semifinalist, that came onto Centre Court relaxed and free-flowing. Flipkens drew first blood by breaking the Watson serve at 2-2. From there on, the variety in the Belgian's game was too much for Watson to handle as she quickly raced into a 5-2 lead. A solid start to the match quickly escalated for Kirsten as she began to entertain the crowd with her magical volleys and creative style of play. It was clear Flipkens was hungry for a title, her last coming in Canada in 2012, as she sealed the set with her first ace of the match, winning it 6-3.
Watson storms through second set
The first game of the second set turned out to be a decisive one, Heather pulled through a lengthy game that could have gone either way, it was evident that it was that one game had pumped her up as she raced into a 3-0 lead. Controlled aggression and a variety of good serving gave Watson the control she desperately needed to get on top of Kirsten's confidence. Heather started to relax and was becoming increasingly more comfortable off her ground strokes, the set quickly went to to the Brit, 6-2.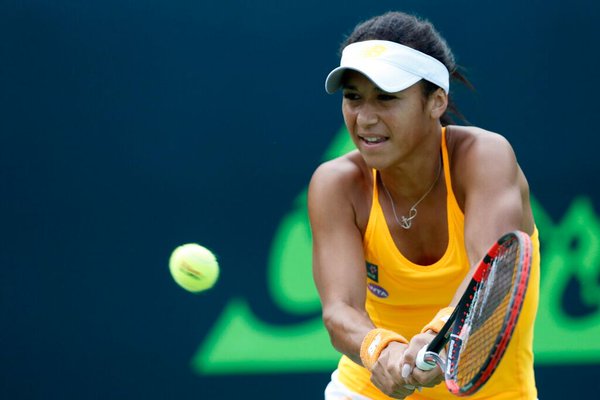 Watson holds her nerve to prevail
Watson, ranked 84, was now the one in control. Fiery baseline winners, incredible drop shots and controlled aggression gave the Brit the chance to take a early 3-0 lead. However, it was the Belgian who had other plans, fighting back to level the set at 3-3 after hitting some exquiste shots with incredible variety. Watson, however, was never going to back down, a brave smash and a well constructed point gave Heather a 40-15 lead in the next game, which was finally concealed with an ace. Piling on the pressure was key for Heather as she broke the Flipkens serve not long thereafter. It was time for Watson to serve for the match, with her mother watching courtside, it was a matter of now or never. She managed to save two break points before converting her first match point to seal the deal and win her third WTA title.
What this win means for Watson's Olympic chances
Not only does this win give Heather Watson her 3rd career WTA title, it was won in front of her mother Michelle and it will propell her up the WTA rankings to number 52 in the world. This is a vital move for her campaign to qualify for the 2016 Summer Olympic Games, held in Rio. This is a huge confidemce booster for Watson, who has had a tough start to the year. In addition, this is a special mother's day gift from Heather to her mother, who was undoubtedly on the edge of her seat throughout this final.