America's Taylor Fritz has become the next big thing in tennis. 2014, it was the likes of Borna Coric and Nick Kyrgios who burst out onto the scene. Last year, the emergence of Alexander Zverev took the tennis world by storm.
Just a couple months in, and the young American has poised himself to be more than America's saving grace in the tennis world, but as the next great champion of the game. Recently, the 18-year-old took part in the Beyond the Baseline podcast with Jon Wertheim and talked about various topics.
Fritz Feels His Hard Work Is Paying Off
The American discussed how he feels now that he has broken into the top 100. "I mean it feels really good, because I've worked really hard and you know it feels really good to see it all pays off," Fritz said. The youngest member of the top 100, ranked 80 in the world, has stormed up the rankings quickly with a plethora of Challenger titles last year and even worked his way into his first ATP final this year in Memphis.
Fritz was then asked on the difference between the Juniors and the ATP level. The margin is significant, "Yes, it's not even close, the guys that are actually professional are in much better shape and it takes a lot of more out of you to play them...it's everything just tougher on your body."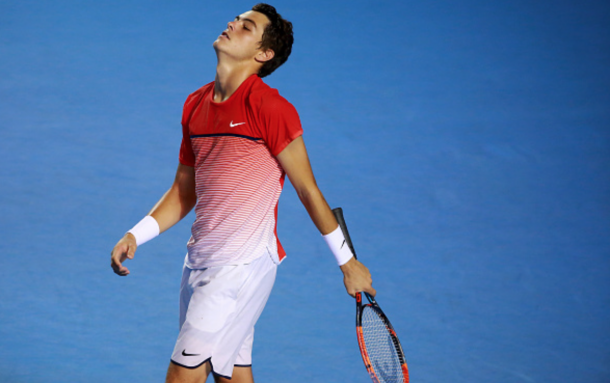 Fritz On Technology And Off-Court Activities
The 18-year-old admitted that he loves to hangout with his friends from high school, play soccer, and play video games in his free time. However, despite playing video games in his free time, the American doesn't seem to think that technology is important in his game even with the social media age booming. He said, "I would probably say not all, I mean I don't need technology to benefit me any way."