The drug company from Latvia that manufactures meldonium says that the normal treatment for the drug is up to four to six weeks. Maria Sharapova, who tested positive for the drug at the Australian Open, says that she has been taking it for the past ten years. Meldonium was added to the World Anti-Doping Agency's list of banned drugs starting in 2016.
Why Did Sharapova Take It
In her press conference, the Russian was very straightforward with why she was taking it. She stated that she was getting the flu every few months, had irregular EKG's, and showed early signs of diabetes, which runs in her family. Meldonium was banned because it is considered a performance-enhancing drug in endurance sports.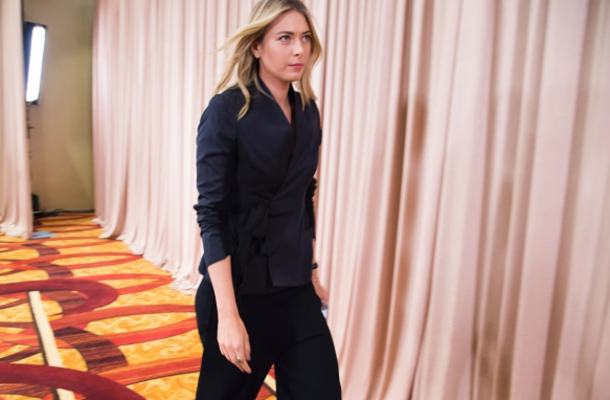 Grindeks Speaks
Grindeks, the Latvian company which manufactures meldonium, talked to the Associated Press saying that the normal timeframe people take the drug is between four to six weeks. "Depending on the patient's health condition, treatment course of meldonium preparations may vary from four to six weeks. Treatment course can be repeated twice or thrice a year," the company said in an emailed statement. "Only physicians can follow and evaluate patient's health condition and state whether the patient should use meldonium for a longer period of time."
They continued with, "It would be reasonable to recommend them to use meldonium as a cell protector to avoid heart failure or muscle damage in case of unwanted overload," the company said.
Experts Speak On The Drug
In an another Associated Press statement, German anti-doping expert spoke about how drug testing has been reliable despite meldonium's recent addition to the WADA banned list. Mario Thevis said, "As a scientist, you can never say 100 percent, but the substance is non-natural, which means that it can be readily differentiated [from naturally occurring substances]. It can be tested as reliably as any other doping agent."