 Rafael Nadal's string experiment has officially failed. The former wold number one has been using different strings on his racquet in 2016, with the intention of hitting with more top spin. However, Nadal's results have been disastrous so far this season, so the Spaniard has abandoned the new strings and returned to familiar territory.
Gamble Gone Wrong
Over the last few years, Nadal's level of play has steadily trailed off. He has struggled to keep up with the evolving game, getting left behind by players who are hitting the ball harder and more consistently. In an attempt to catch up, Nadal swapped to strings that were meant to give him more top spin on his strokes, the tactic that he used to use to dominate all challengers.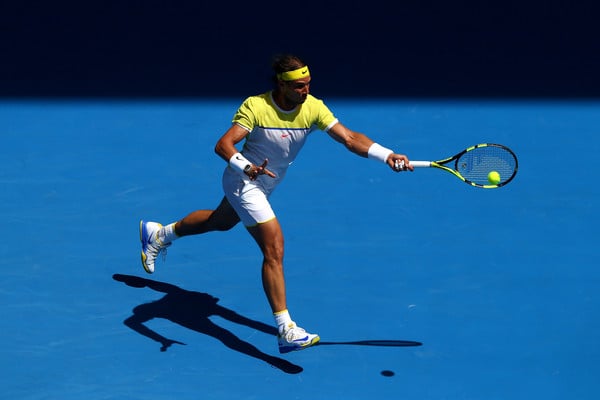 However, the experiment has failed mightily. Nadal seemed to be on the way back to the top last fall, when he finished 2015 playing some of his best tennis in years. Despite his good form, the world number five was not satisfied and began tinkering with his strings over the offseason.
After a strong start to the season, reaching the final in Doha, his results have been nothing short of disappointing. He lost in the first round of the Australian Open, and followed it up by back-to-back semifinal losses at clay court events in South America to lower-ranked opponents.
Back to Basics
Nadal will return to the strings that he has used on his racquet in the past. His ability to strike his ferocious forehand with unmatched top spin was clearly better with the old strings. He will be hoping that the return to the old strings will allow him to find the consistency that has been lacking for nearly two years.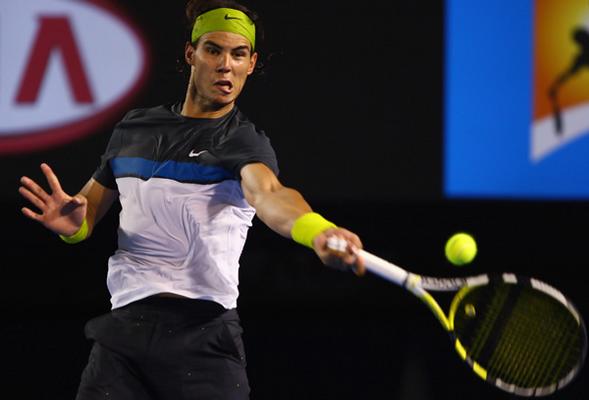 During his cold streak in 2016, Nadal's shots have lacked their usual bite which he had with the old strings. There was also a lack of consistency in his ground strokes, often missing routine shots. Nadal will need to refind his consistency and ability to hit with his trademark top spin if he hopes to contend for majors again. He will return to action this week in Indian Wells.