 Four days after announcing she had failed a drug test at this year's Australian Open, Maria Sharapova published a statement where she set the record straight, denying that she had been warned five times about the prohibition of Meldonium and suggesting the communication between the governing bodies and the players can be too difficult to access or understand.
Sharapova Denies Claims That She Was Warned Five Times About Meldonium
In a statement published Friday, Sharapova thanked her fans for their continuous outpouring of support in recent days, but wanted to address a few miscommunications because she felt a few media agencies exaggerated and failed to accurately report the facts about what happened in the case.
In the last couple of days, there have been reports that the Russian was warned five times about the prohibition of Meldonium, but Sharapova claims this is false information and never actually happened. "That's a distortion of the actual "communications" which were provided or simply posted onto a webpage," she explained.
In addition, the five-time Grand Slam champion was quick to address a few misunderstandings about the communication of the prohibition. Despite admitting she should have paid closer attention to the email she received on December 22, 2015 titled "Main Changes to the Tennis Anti-Doping Programme for 2016", Sharapova said the other communications were "buried in newsletters, websites, and handouts".
"On December 18, I received an email with the subject line "Player News" on it," Sharapova wrote. "It contained a newsletter on a website that contained tons of information about travel, upcoming tournaments, rankings, statistics, bulletin board notices, happy birthday wishes, and yes, anti-doping information."
"On that email, if a player wanted to find the specific facts about medicine added to the anti-doping list, it was necessary to open the "Player News" email, read through about a dozen unrelated links, find the "Player Zone" link, enter a password, enter a username, read a home screen with more than three dozen different links covering multiple topics, find the "2016 Changes to Tennis Anti-Doping Program and Information" link, click on it and then read a page with approximately three dozen more links covering multiple anti-doping matters," the 28-year-old explained in thorough detail. "Then you had to click the correct link, open it up, scroll down to page two and that's where you would find a different name for the medication I was taking."
"In other words, in order to be aware of this "warning", you had to open an email with a subject line having nothing to do with anti-doping, click on a webpage, enter a password, enter a username, hunt, click, hunt, click, hunt, click, scroll and read. I guess some in the media can call that a warning. I think most people would call it too hard to find," she said.
On top of the process to access the list of prohibited substances, Sharapova stated that she was distributed a "wallet card" at various tournaments earlier in the season, after the ban had gone into effect. The document had thousands of technical words printed in small print that the Russian admitted she should have studied, but posted two pictures of the document for fans to see for themselves.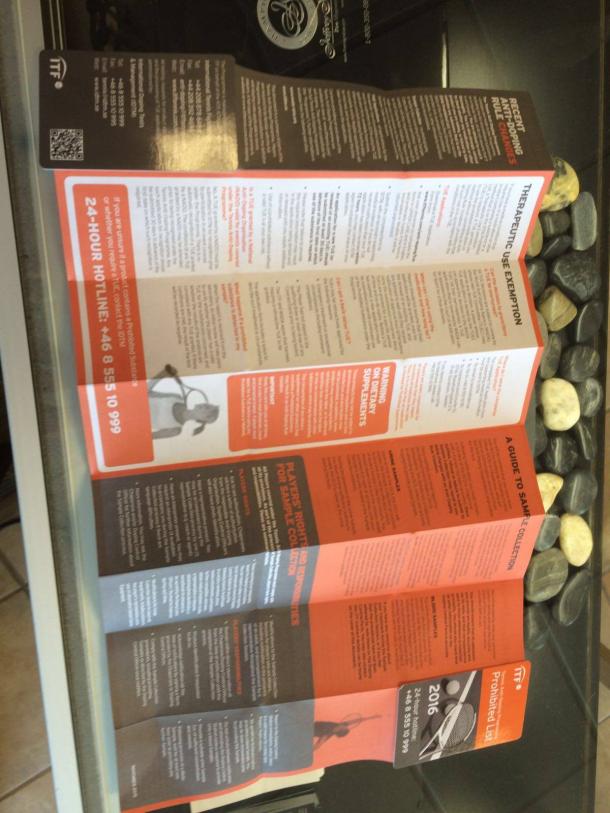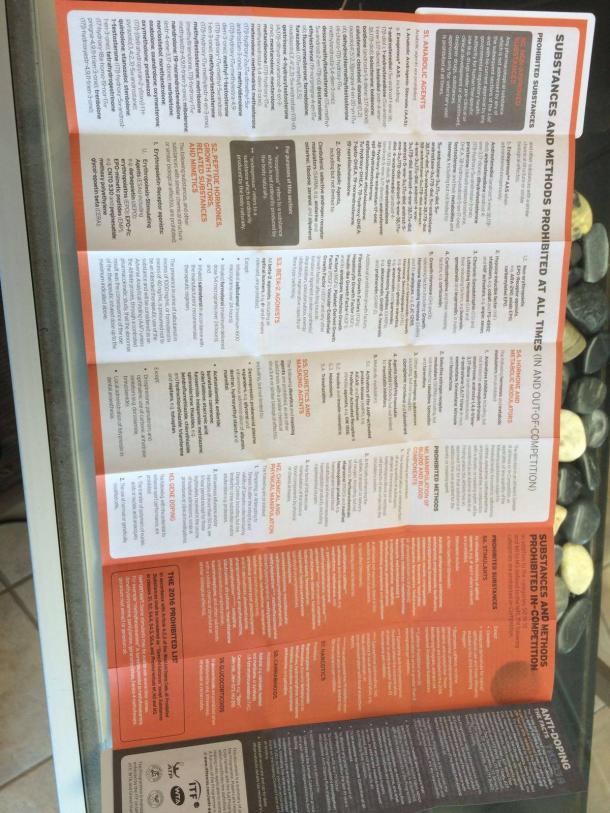 Photos: Maria Sharapova's Official Facebook Page
She concluded with saying: "Again, no excuses, but it's wrong to say I was warned five times."
While she was addressing those miscommunications, Sharapova also decided to address a common headline that stated that four to six weeks is a normal treatment for Meldonium, not ten years like the Russian had suggested in her initial announcement. "That headline has been repeated by many reporters who fail to tell their viewers and readers what the rest of the story says," she said.
The story quoted the manufacturer of Sharapova's medicine say that treatment course can be repeated twice or thrice a year, but only at the discretion of a physician, which is exactly what she did.
"I didn't take the medicine every day. I took it the way my doctor recommended I take it and I took it in the low doses recommended," she continued.
Sharapova Looking Forward to ITF Hearing
After addressing a number of miscommunications in the media regarding her current situation, Sharapova went on record to say that she is proud of how she played the game. She stayed true, honest and upfront to herself, and denied ever pretending to be injured so she can hide the truth of her testing.
"I look forward to the ITF hearing at which time they will receive my detailed medical records," she wrote.
"I hope I will be allowed to play again. But no matter what, I want you, my fans, to know the truth and have the facts."