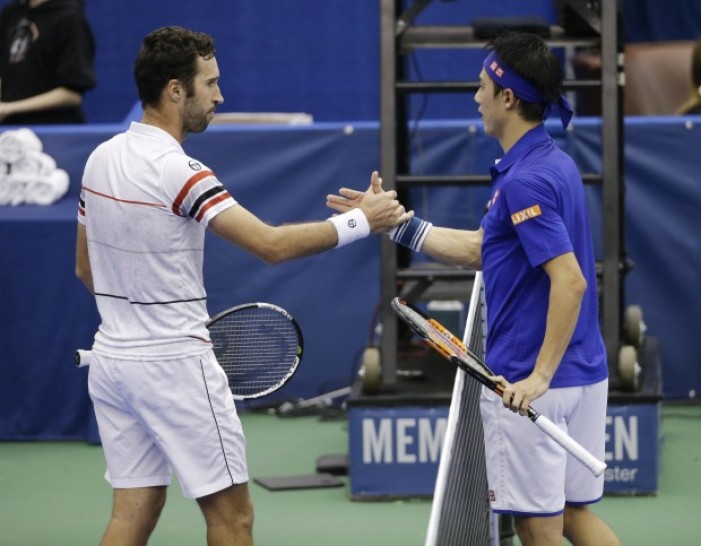 Kei Nishikori opens his campaign at Indian Wells today, looking to put the disappointment of last weekend's Davis Cup loss to Andy Murray behind him. Nishikori meets Mikhail Kukushkin in the second round. It is their seventh career meeting.
(5) Kei Nishikori - Mikhail Kukuskin
Despite a lack of success at Indian Wells, Kei Nishikori will be confident of getting off to a good start on Sunday, when he faces Mikhail Kukuskin. This week's fifth seed is 6-0 lifetime against the Kazakh, with two of those wins coming already this season. Nishikori has not dropped a set in either of those meetings, beating Kukushkin 6-2, 6-4 in Memphis and 6-3, 6-4 in Brisbane.
Kukushkin Opens With Win in Round One
Kukushkin did get off on a good note in round one on Thursday. The Kazakh came through a tough fight against Daniel Munoz de La Nava 7-6 (1), 6-2. He was not at his best, but managed to save seven of nine break points. That was a key point in the match as his opponent was broken four times on eleven chances. De La Nava struggled with consistency in his service games, winning just 32 of 68 points on serve. Kukushkin won 48 of 76 on his serve.
Previous History
The two meetings this year have seen Nishikori fend off Kukushkin twice in straight sets. In Memphis, Kukushkin's serve was attacked by the man from Japan. Nishikori crafted 12 break chances, cashing in three of those to net the win. Kukushkin was particularly poor on second serve, losing 17 of 27 points. Nishikori took care of his own service games, winning 44 of 66 points. More importantly, he saved all five break points he faced.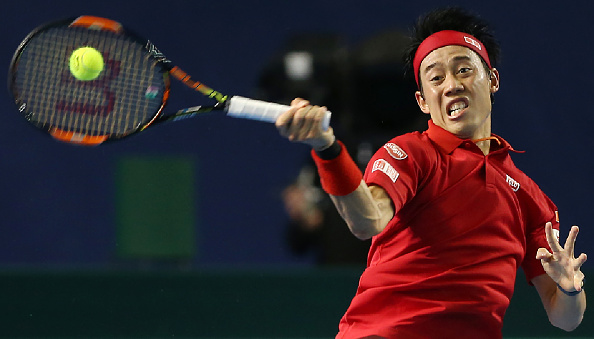 Their meeting in Brisbane was similar with Nishikori saving five of six break chances, while Kukushkin could only save four of seven. Nishikori again found a lot of success on the second serve of the Kazakh. He would win 55 percent of the points and also eat into his first serve, with Kukushkin winning just 63 percent of the points off his first serve.
Through their first four meetings prior to 2016, Kukushkin did take the fifth seed to three sets twice. One of those meetings came indoors in Basel in 2011 and the other on clay in Barcelona in 2012. That might give him a glimmer of hope to go along with Nishikori's pedestrian record at Indian Wells. Nishikori is just 4-7 in main draws at the BNP Paribas Open. Last year's fourth round showing was his best.
The Battle
As evidenced by the numbers from their two meetings this season, Kukushkin's serve will be a point of emphasis for success or disaster in this match. If NIshikori is again able to pressure the Kazakh consistently into playing more second serves, this likely will be headed to another straight sets win for the fifth seed over the Kazakh. Kukushkin's first round match didn't offer a great deal of hope with him dishing out nine break chances. Nishikori will eat those up sooner or later.
In the ground stroke battle, Nishikori has better weaponry, but Kuskushkin at his best is a fierce competitor who will make his opponent play their best. Novak Djokovic saw some of that in his five set war with the Kazakh last week in Davis Cup play. Consistency really is the battle for Kukushkin against the better players. He can often match them blow for blow for several games in a set, but can fall apart at an inopportune moment to hand his opponent the set late.
End Game
The bottom line in this one is that Kukushkin is going to have to handle a lot of pressure against Nishikori to enjoy success. He is definitely capable of keeping this competitive and perhaps stealing a set. As history has shown more often than not when these two meet however, it is Nishikori who has more answers to solve Kukushkin than vice versa.
Prediction: Nishikori wins in straight sets