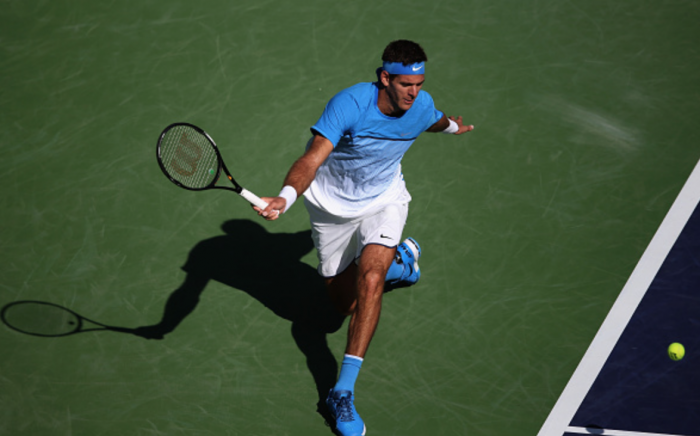 Former world number four Juan Martin del Potro took to Facebook to share his feelings a day after losing to Czech Tomas Berdych 7-6, 6-2 in Indian Wells.
Translation of his post: "I am writing this message before going to train again which is a good sign - del Potro revealed - Thanks for the lovely messages and for the great support on court this week, it's really moving! I felt much better than in Delray Beach, I feel I'm progressing but it is still too difficult for me, as I´m far from my best level, to face players as good as those who play this tournament. I know the recovery process is long and I have to stay positive and patient to face tough times and defeats as early as the one of yesterday. Meanwhile, I can confirm with a smile that I'll play in Miami. Thanks again!!"
The Argentinean confirmed that he will play in his second masters 1000 event at the Miami Open which starts next week. It will be special for his fans who will travel from South America to see him play in the hot climate of Miami. del Potro has never won or made a final at the Miami Open but will try to build on his form against top class opponents.
Despite not playing his best so far the world number four has made an impressive come back. In Delray Beach, del Potro beat Denis Kudla, John-Patrick Smith, top 30 player Jeremy Chardy before bowing out in the semifinals to American Sam Querrey 5-7, 5-7. In his first tournament back to make a semifinal of an ATP 250 event is quite promising.
It was evident from the start that the Argentinean's backhand side was considerably weaker than his forehand. His wrist which has had work done on it is used as a support for his two-handed backhand. In all his matches he mainly ran around and hit inside out forehands when his opponents tried to go for his weaker side. It proved to still be effective as he showed off his world class forehand that won him his sole grand slam title over Roger Federer at the US Open.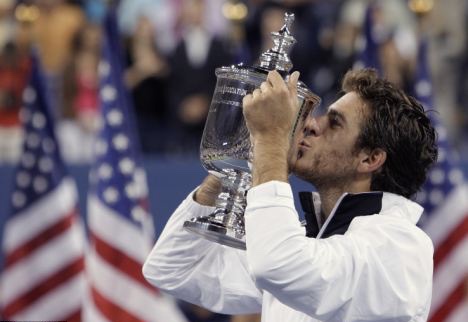 Coming in with a wild card to his first master's 1000 event during his come back, del Potro got off to a great start at Indian Wells. The 6'6" player took out American and world number 116 Tim Smyczek 6-4, 6-0 in quick fashion. His biggest test so far came against Berdych where he was not able to have his strengths cover his weaknesses. It is still clear that del Potro is trying to protect his wrist while still pushing off his backhand instead of powering through it. He is going to have to keep it monitored so he does not re-injure the wrist. Del Potro is very grateful for his return and expressed it at his press conference, "Living this show is incredible. I am ready to face difficult moment playing and not watching from home."