 Novak Djokovic struck late in both sets to advance to the fourth round, scoring a 7-5, 7-5 victory over the tricky German Philipp Kohlscreiber on Tuesday at the BNP Paribas Open. Twice the world number one led by a break, and twice broke Kohlscreiber at the end of the set to claim the hard-fought victory.
Late Breaks Gives Djokovic Lead
The world number one had a slow start in his opening round match, falling behind by a set early, so he was determined to avoid a repeat in his third round match. He managed just that, breaking Kohlschreiber early and racing ahead to a 4-1 lead. However, Djokovic had yet to reach his peak level, and the German took advantage, converting his first and only break point of the set at 2-4 and held to even the set at 4-4.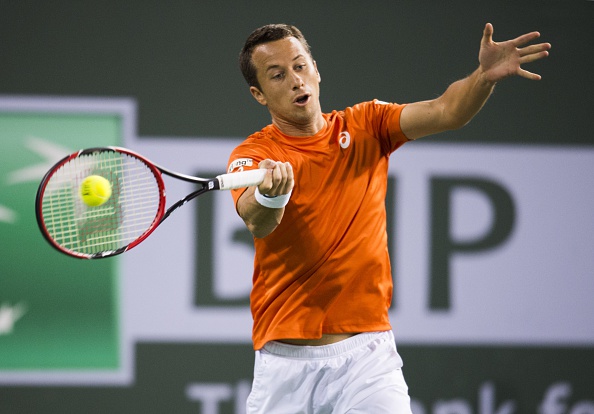 Despite evening the set, Kohlschreiber was still having to fight against Djokovic's trademark return. The Serbian kept the pressure up and the set approached a tiebreak. With the German serving to send the opening set to a tiebreak, the world number one made his move. He brought up a break point at 5-6, 30-40, which was also a set point, which he converted to wrap up the opening set and the early lead.
Djokovic Overcomes Blown Lead for Victory
The second set followed a nearly identical script, only with the initial break coming later. Djokovic broke his opponents serve at 3-2 for the lead. However, the German had a chance to break back in the very next game, but the Serbian was up to the task, saving the break point and holding for a 5-2 lead.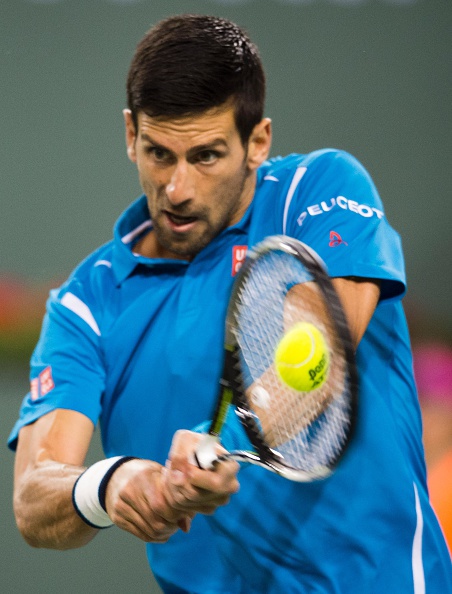 The world number one seemed to be well on his way to victory when he served for the match at 5-3, but Kohlscreiber timed his attack perfectly and broke the Serbian to put the match back on serve. He then held to even the set at 5-5. But the German did not learn his lesson from the opening set, as he found himself down break point at 5-6 once again, only this time it was a match point. Just like the first set, Djokovic converted to clinch the match in an hour and 39 minutes.
By the Numbers
Neither player was particularly strong on serve, but Djokovic punished Kohlscreiber's second serve, winning 62% of those points. The Serbian managed to save half of the break points he faced, two out of four, while Kolschreiber only managed to save two out of six. 70% of his first serve points and 55% of his second serves was enough for Djokovic on his own serve.
Djokovic will take on Feliciano Lopez in the round of sixteen, after the Spaniard survived a tough three-setter against countryman Roberto Bautista Agut on Tuesday.