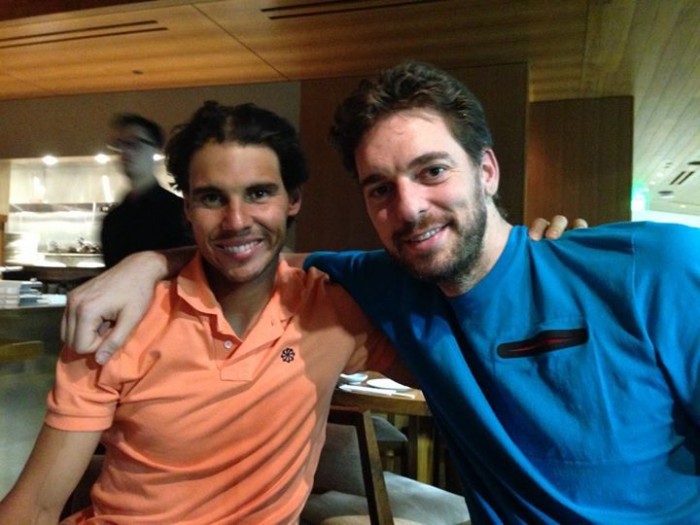 WTA tennis star Maria Sharapova came out notifying the public that she will face consequences for testing positive after taking the banned drug Meldonium. As a result many have began questioning if other players in the sport have been doping as well.
Very critical comments came from Former French health and sport minister Roselyne Bachelot with serious doping allegations involving Spaniard Rafael Nadal. In an interview by Grand8 program, Bachelot stated, "We know that Rafael Nadal's famous injury, that stopped him for seven months, is certainly due to a positive drug test. When you see that a player stays away for months is because he is positive. Not every time, but very often".
Coming to Nadal's Defence
These are huge allegations which question Nadal's integrity and respect for the sport. In response, NBA basketball star Pau Gasol rushed to his countryman's defense. Gasol has been great friends with the tennis star for many years and showed his support after the Chicago Bulls 118-96 home loss to the Miami Heat on Friday night according to Fox News Latino.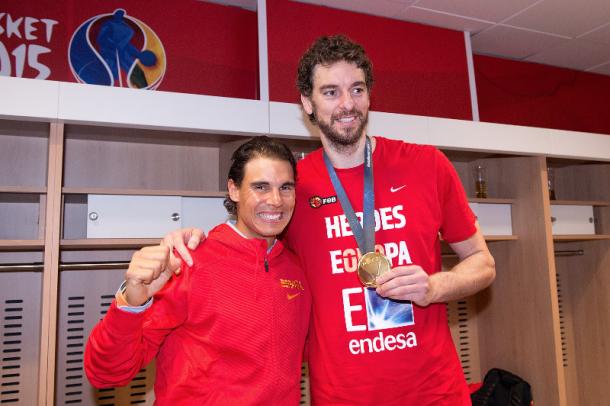 Gasol strongly stated, "I disregard these statements that are baseless and lacking objective elements,".
Pattern of Discrimination
It is not the first time the French contingent has accused Nadal of doping. In 2011, former Roland Garros men's singles champion Yannick Noah accused Spanish athletes of doping. This Frenchman also stated Spaniards have out played their French opponents in different sports because they "have the magic potion."
Gasol took offense to that, as he also is a Spanish athlete who backs Rafa and many other countrymen. The Spaniard added, "I don't know if they have something against Spanish athletes." He also believes ignoring this story is the best way of dealing with these allegations.
The Bulls player also took to twitter to show his support to his dear friend.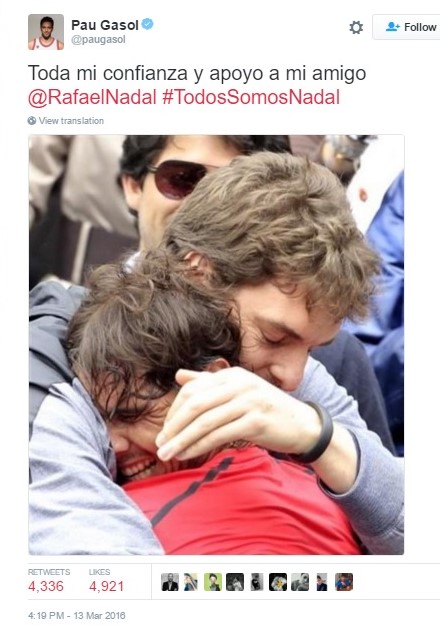 MotoGP rider Marc Marquez also took to twitter to show his support for Nadal.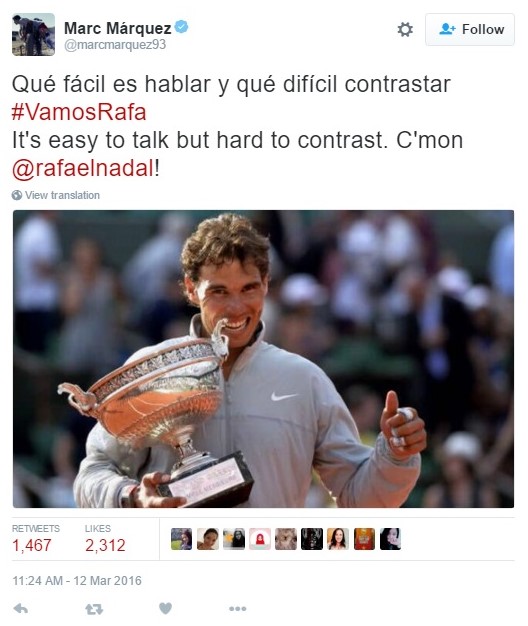 Expect many more figure heads and fans to state their own feelings on Nadal and all other players on the tour. With match fixing an issue already it is incredibly important that the ATP World Tour and WTA tour do their best to help foster the integrity of the sport.