 Thanasi Kokkinakis' most recent injury setback has left him unable to partake in the Olympic Games this year which will be played in Rio de Janeiro, Brazil. The Australian has been in hopes that the recovery of his right shoulder will go smoothly, but the process is turning out to be longer than expected.
Kokkinakis Unable To Recover Fully
The teenager got had his right shoulder operated on in December 2015 where surgeons shaved the end of his collarbone. The young gun thought he would be playing tennis by now, however he has failed to recover his full form thus far.
Kokkinakis states that his shoulder is getting better slowly, and that he has not started serving yet. Moreover, his forehand is at 50 percent of its full strength whilst his backhand is at a healthier 90 percent.
It has been twelve weeks since he underwent the surgery; the main problem according to Kokkinakis is that of post-surgery soreness. He has not obtained his full range of movement as of yet.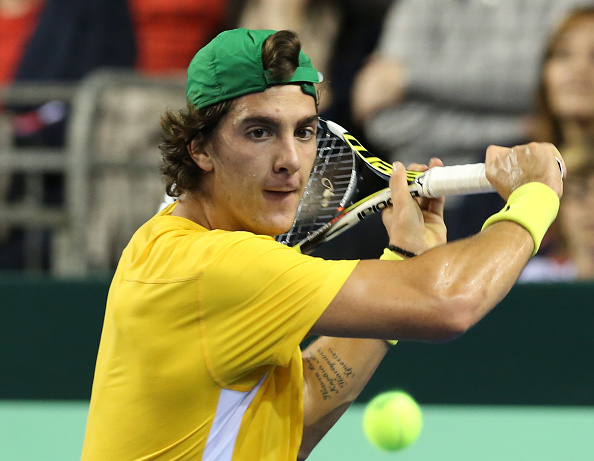 The Teen Hopes To Return Soon
His aim was to be fully fit before the French Open so as not to miss the clay season, but he is currently unsure if he will be able to make it. He is however doubly disappointed to be losing the opportunity to represent his country at the Olympics this year, especially since it was an event that he was clearly looking forward to.
However, the teen remains positive, saying that he is keeping track of his physical fitness closely and all is well besides the shoulder itself. Once he returns, he will do so with the protected ranking of 81 to ensure he can still enter Grand Slams. He is currently ranked 119th, and will have up to nine tournaments during which he can rebuild his ranking.