Andy Murray has left Indian Wells after an earlier than expected exit. The event in the Californian desert and the Brit have never been best of friends. Despite reaching the semifinals last year, the conditions in the desert have never been kind to Murray. It doesn't matter when the Brit arrives in the desert to prepare for the event as the world number two has always had issues trying to adapt to the special conditions at Indian Wells.
Andy Murray is not concerned about his tennis ahead of the Miami Masters
Murray never makes excuses for a bad performance and is moving onto the next masters event next week in Miami with little concern. The Brit will be reunited with wife Kim and new daughter Sophia, as they are due to fly out to Florida to join Murray at their home in Miami. The Brit has stated that he does not want to spend too much time about from his family, and it is likely that they will travel when they can.
The world number two has moved over to Miami ahead of the Masters, and will be spending time training and practicing with his family in the same location. Murray has admitted that he feels he plays better tennis in Miami, and having a base there helps the preparations. The Brit tends to spend his winter training block in Miami and so is used to the court conditions, last year however, he had a brief training block in Dubai so that he was not too far away from his pregnant wife.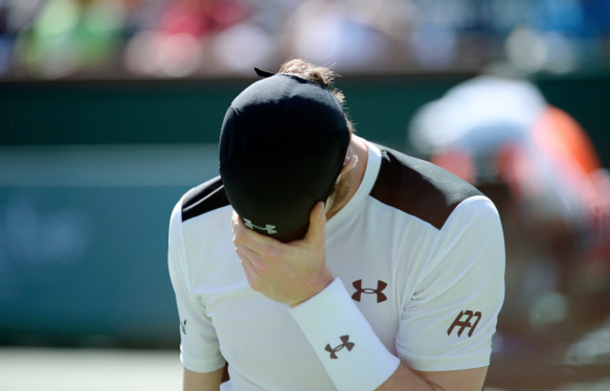 Murray has a better relationship with the masters in Miami than the event in Indian Wells, as from 2010 to 2012 he had not won a match at the event, prior to that his best result at Indian Wells was a quarterfinal placing, which remained his best showing until the semifinal placing last year. Murray has played the Miami final four times and won the title twice, the last being 2013. 2015 saw him in the final against Novak Djokovic where Murray took the the first set tiebreak before the Serbian pulled things back again.
The Brit believes that he plays better tennis at Miami than at Indian Wells, and this has been brought out by the stats on the events. Murray will be hoping that he continues the trend and plays better in Florida than he has done in California, to once again reach the final. The Brit is looking to win this event for an early title in 2016.