 Victoria Azarenka has had a good career winning two Grand Slams thus far. And ever since coming back from injury, she has been riding high stringing some good wins. In an interview with WTA, the Belarusian spoke about how rankings don't matter to her as much as winning another slam.
'Ranking Is A Bonus'
After another injury halted her return to her best last year, Azarenka has come back stronger and fitter. It was clear for all to see as she went on an unstoppable run to win the Brisbane title at the start of the year. The sign was clear: Azarenka was back. She had a lot of people thinking she might make it far again in the Australian Open or maybe even win it. Alas, she fell short losing to eventual winner, Angelique Kerber in the quarterfinals. As she succumbed to another injury forcing her to pull out of Acapulco, worrying signs appeared again. She brushed all of that with a fine run at the BNP Paribas Open reaching her second final of the year.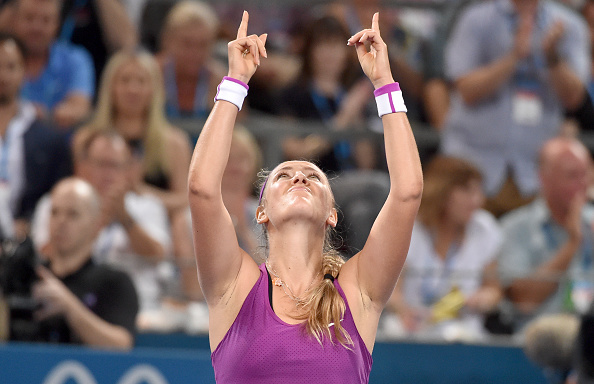 At the end of 2014, she was at one of her lowest ranking of 32, and now by reaching the finals she has made it to 11, just shy of the top 10. When told about it, she emphasized rankings are not important to her. "I always think that ranking is a bonus that comes with it. Once you have results, you win tournaments, it comes automatically," said the Belarusian.
She further explained what she really wanted was to win Grand Slams again. "I'm in a different stage of my career. You know, I think getting to No.1 of course it's a goal. My main goal is to win Grand Slams. That's that I want really bad and that's what I'm working towards," added the two-time Grand Slam winner.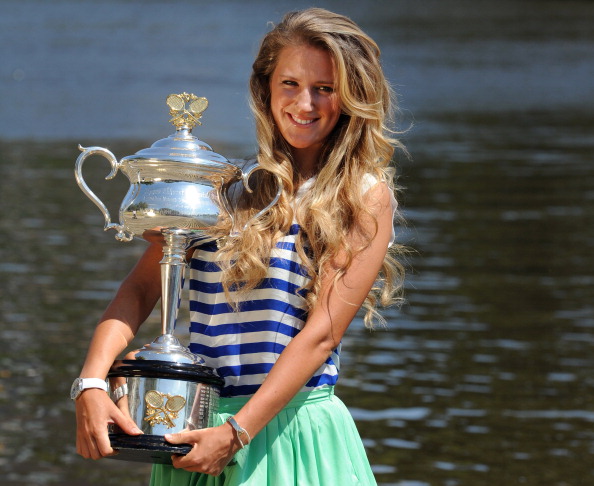 'I Have Been There'
As a former world number one, it is probably no surprise why that does not motivate her or inspire as much as winning another Grand Slam would. "At first it was something that you just, you want to get there since you're a kid. You know, it's a big dream. And once you achieve it, sometimes it brings the level of motivation down. Right now my level of motivation is different. I'm not that kid with a big dream of becoming No.1. I have been there," explained Azarenka.
She became the world number one in 2012 winning her first Grand Slam that year. After two good years, injuries plagued her career causing her to drop all the way to 32. However, with the form she's in right now, and if she remains injury-free she could well be on her way to winning another Grand Slam and reaching her goal.