 Indian Wells CEO Raymond Moore was having a press conference talking about the tournament and answering questions fielded by the journalists. When the topic switched to the WTA, Moore gave his two cents and more, offending many in the process.
'They Ride On The Coattails Of The Men'
It seemed like an innocent question, but the response from Moore has been quite controversial. He was asked on the WTA side of things, with the BNP Paribas Open being a Premier mandatory event, would he like it to be "set apart from other tournaments." His response was a no but he further added on his opinions on the WTA.
"No, I think the WTA – you know, in my next life when I come back I want to be someone in the WTA, because they ride on the coattails of the men," added Moore with laughter injected. He further went on to degrade them by saying, "They don't make any decisions and they are lucky. They are very very lucky."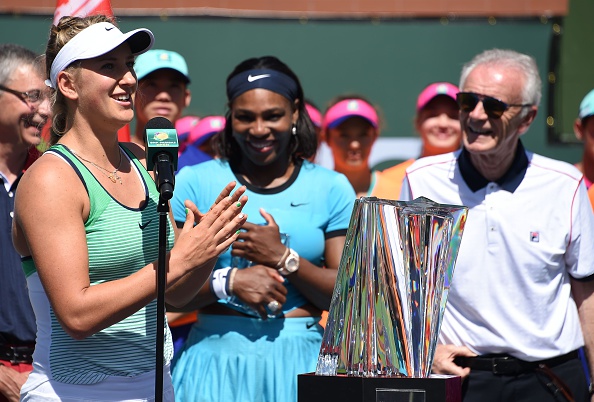 Men Carry The Sport
Perhaps what hit the final nail in the coffin and worsened it was when he continued with his sexist remarks. "If I was a lady player, I'd go down every night on my knees and thank God that Roger Federer and Rafa Nadal were born, because they have carried this sport. They really have," quipped Moore.
WTA Has "Handful Of Attractive Prospects"
When WTA was mentioned again, this time on his takes on who would be successors after the likes of Serena Williams and Maria Sharapova, Moore said the WTA "has a handful of attractive prospects." When he was asked to clarify in what terms, the CEO explained, "They are physically attractive and competitively attractive." That only served to confirm his poor take on the matter.
In this day and age, Moore's remarks albeit shocking are an example that sexism exists. His comments have since sparked outrage and remarks from players, old and new. Even WTA has come forth with their opinion on this matter. Other discussions have also emerged on the disparity in prize money and the different rulings between both games. A day of celebration for the respective winners was marred by the untimely remarks.