 Shocking statements by the former BNP Paribas Open CEO Raymond Moore shook the tennis world, and bought a lot of blatant sexism to the forefront, making us realise that it is still a prevalent issue in today's society, and that it had never 'just disappeared' after Billie Jean King's iconic 'Battle of the Sexes' match, but had simply been suppressed under a ursatz veil of entertainment, glitz and glamour.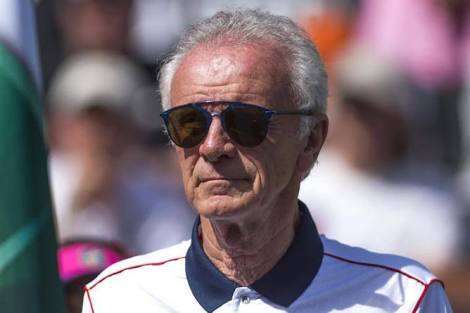 Raymond Moore said that women should attribute all of their success to men, 'go down on their knees and thank god for the presence of Federer and Nadal, since they've carried the sport all these years'. He did apologise afterwards, but it was a case of 'too little, too late' as the damage was already done, and he was forced to resign. Numerous legends like Serena Williams, Chris Evert, Billie Jean King, USTA president Katrina Adams, and John McEnroe, slammed Moore for his comments, and demanded that he step down as CEO. However, his statement was met with support from many others, including world number one Novak Djokovic and Sergiy Stakhovsky (who's been notorious for statements like these in the past too).
Sexism in Tennis
This brings us to the compelling question: Should women actually be given equal pay? Yes, without a doubt. Stalwarts like Billie Jean King have dedicated their entire lives to fighting the influence of men in sport, to give women an equal chance to shine. Women's tennis pulls in an equal number of spectators, perhaps even more; after Serena Williams' dream run in 2015, the US Open women's final was sold out before the men's. Women get the same amount in sponsorships and endorsements as men do, as Maria Sharapova's marketing abilities clearly show. Sharapova has the same influence worldwide as legend and fan favorite Roger Federer, as shown by the global support after her positive drug test.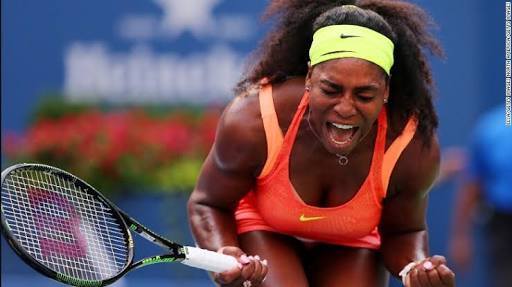 Despite what ATP player Janko Tipsarevic says, women's tennis is indefinitely more interesting than men's, since there's less difference in ability between the top 5 ranked players and the rest of the field, which can lead to upsets in the early rounds. In the ATP, the top 5 men (Roger Federer, Novak Djokovic, Andy Murray, Rafael Nadal to some extent and Stan Wawrinka) dominate tournaments and dictate predictable results, while it's considered to be a massive achievement if one of the rest even reach the semifinal. And while there are still players like Agnieszka Radwanska on the WTA tour, there's no chance of it becoming boring, as she's well known for some exemplary unbelievable shots.
Andy Murray, who's made a name for himself on the tour as a pro-women's rights crusader, created history two years ago, by becoming the first male player to hire a female coach in French legend Amelie Mauresmo. His decision was met with a lot of criticism by his peers, with several players stating that they would never do the same because the level of women's tennis was nowhere near the men's, and 'mental strength' isn't required that much on the WTA, so the coach wouldn't be able to help them in any way. Another tasteless remark regarding this, was when a few players said that the women would have a problem in entering the men's locker- room. However, the same situation even applies to female players who have hired male coaches, though that certainly doesn't mean that they'll stop hiring male coaches.
For women, there's always been a lot of talk about appearance, personality and off-court behaviour. If you read any social media comments on an athlete's page, the comments on men's pages are mostly about their game/something to motivate them further; whereas womens' contain posts that intrude into their privacy, talking about how beautiful they are, and several marriage proposals.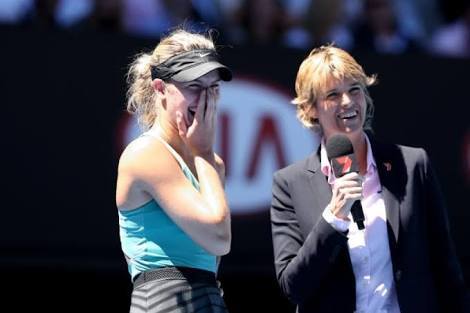 In 2014, after winning a match at the Australian Open, Eugenie Bouchard was asked not about her game, but about which celebrity she would want to date, which left her looking visibly uncomfortable. After Marion Bartoli won Wimbledon in 2013, BBC commentator John Inverdale remarked that he thought that her father must have told her to work hard at tennis, because she definitely wasn't attractive enough to get endorsements just by her looks. Saying that about a major men's player is almost unthinkable. Even Wimbledon, who has recently agreed upon equal prize money, admitted that for women, 'good looks are a factor when deciding which women to put on the major courts'. For women, the glamour has to be integrated with the tennis, if it isn't, they're called aloof or standoffish; if a male player turns up to a player party in a tracksuit, no one raises an eyebrow, if a women does it, it'll make headlines.
Sexism in Soccer/European Football
Let's be honest though, tennis has it easy compared to other, completely male dominated sports like football and cricket; the only two women in the top 100 of Forbes' highest paid athletes are tennis superstars Serena Williams and Maria Sharapova. At least in tennis, you know the name of top female stars, they're televised and put on big courts regularly. However, have you ever heard of Rachel Yankey? She's a British women's football player, who has the same number of international goals (17) as British heartthrob and former captain David Beckham, and is yet not well known at all. Even a non-football watching fan can name three male players off the top of their head while the same thing can't be said about women's players.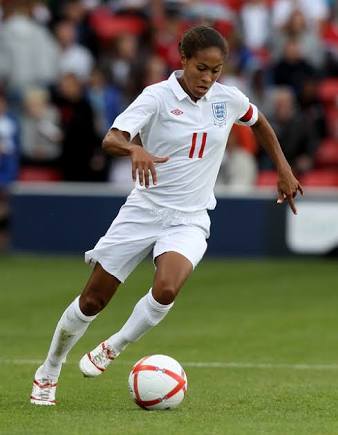 In 2016, FIFA announced that they would be adding women's players to their immensely popular PlayStation game. This announcement was met with criticism and banter by football fans, who tweeted ridiculous sexist remarks like, "She's running to the kitchen to make me a sandwich" or, "Where's the kitchen mode?" Even according to former England player Ron Atkinson, "Women should be in the discotheque, the boutique and the kitchen, but not in football."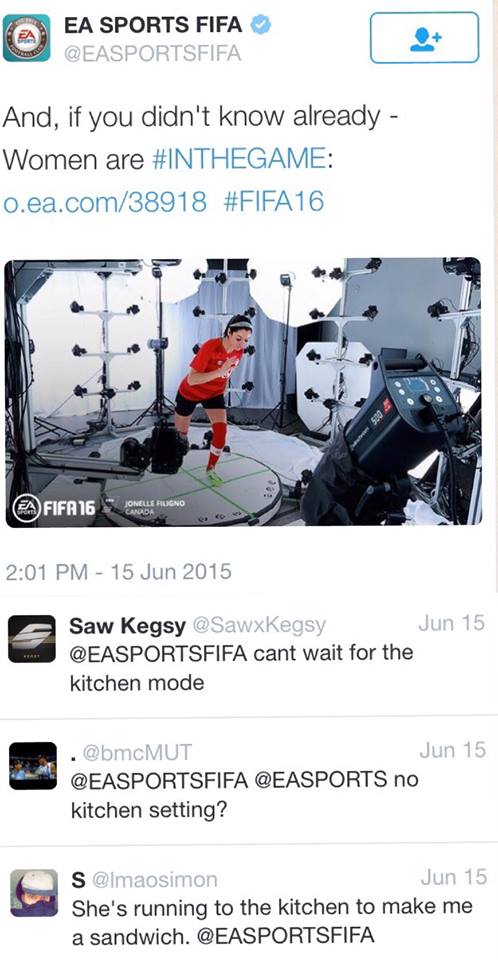 In 2012, the Women's Professional Soccer League in the US (which is comparable to the Premier League in the UK) was suddenly closed, without even a public announcement. Players in the league, which included legends like Alex Morgan, came to know about it only through a single letter in the post.
It's not like the quality is less in the women's game, it may be slower and less aggressive, but what it lacks there, it makes up for in agility and skill. There's a massive disparity in prize money too, with international female players earning £16,000 (approximately $22,588 USD) per month, while male players earn that much in a single match. When USWNT (United States Women's National Team) captain and highest goal scorer Abby Wambach announced her retirement, it barely managed to make a few back pages in the newspapers. In comparison, imagine the front page news if someone like Lionel Messi or Cristiano Ronaldo retires.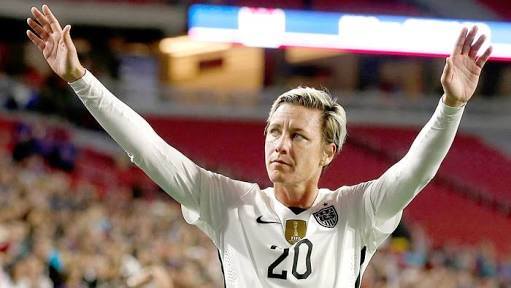 Former FIFA president Sepp Blatter once stated that, "Let the women play in more feminine clothes like they do in volleyball. They could, for example, have tighter shorts. Female players are pretty, if you excuse me for saying so, and they already have some different rules to men – such as playing with a lighter ball. That decision was taken to create a more female aesthetic, so why not do it in fashion?" The same sentiment was echoed in badminton in 2013, after which the International Badminton Federation passed a law that forced women to only wear skirts, and that shorts/pants weren't allowed.
Even in regular conversation, if an athlete does a botched dive in football, or doesn't try hard enough in a tackle, or if the emotions get better of them in a interview and they cry, they're branded a 'girl.' Female football legend Mia Hamm, had the perfect response to statements like these: "My coach said that I ran like a girl. I told him if he could run a bit faster, he could too."
Both Floyd Mayweather (heavyweight boxer, and the richest athlete in the world) and Hope Solo (American female soccer goalie) have been sued for domestic violence cases, but while Mayweather is considered a 'legend,' and all his mistakes are pardoned, every article about Solo contains something about the domestic violence.
Another proof of differences between male and female athletes is in the Maria Sharapova doping case. Despite all that Sharapova had done in the past for Nike (she'd even started a new clothing line for them), they were the first to suspend her contract when she announced a positive drug test at the Australian Open, earlier this year, but they still stand with Justin Gatlin, who's been caught for doping TWICE.

There has never been a female Formula 1 driver, which means that it isn't just the physical barrier that stops women from getting the respect they deserve. Since inside a car, it doesn't matter how strong or tall you are, the only thing that matters are your reflexes.
Sexism in Cricket
Cricket may only be played in a few countries around the globe, but no matter what, it's a comparatively male-dominated sport. There are many other factors that further explain the lack of coverage of women's sport – entrenched attitudes, a developed men's fanbase and short-term targets. The only difference between men and women is the power in their shots, but which the women make up for by having almost perfect technical abilities. And it's not like women's cricket doesn't get runs; in the current World T20 Championship taking place in India, the women's teams get, on average, more than 120 runs per innings, while in many matches so far, the men are struggling to make it past 100.
In this very same tournament, the men travel to venues in full luxury in business class, whereas the women have to slog it out in economy class. For the male T20 championship, the total prize money is a staggering $5.6 million, whereas the women have to be pleased with a paltry $400,000. In newspapers in India, despite winning a match, the Indian women's team just gets a small paragraph in the newspapers, while the men get a full three-page spread with indepth analysis, expert opinions and player interviews.
During matches, men's teams are often welcomed with a high voltage atmosphere, and a jampacked stadium, whereas usually women's matches don't even take place in stadiums! However, the World T20 has seen a huge spike in the interest in women's cricket, with spectators coming in droves. Another major improvement for women cricketers, is the fact that their matches are being televised, which helps generate interest among fans, especially on social media. However, even on social media, a disparity is shown. The most well-known men's player currently, Indian superstar Virat Kohli, has almost 10 million followers on Twitter, while women's World Cup winning Australian captain Meg Lanning, barely has 40 thousand followers. The England Cricket Association has been trying to promote women's cricket, but in an entirely wrong way; they've been urging viewers to use the hashtag #EngWomen for the women's team unlike #EngvsSA, etc. (depends from match to match), that is currently being used for the men's team.
An extremely famous Indian movie, 'Chak de India,' was based on a true story, in which the women's hockey team had to play (and win) a match against the men's hockey team, otherwise the Indian Hockey Federation refused to send them for the Hockey World Cup because they felt it would be a waste of resources, since their primitive ideologies suggested that a womens' rightful place was in the kitchen. [In case you're wondering, the women's team managed to beat the men, and further went on to win the championship.]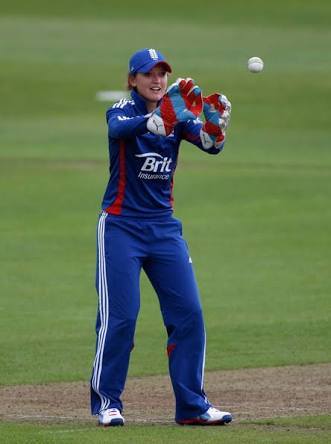 Recently, Sarah Taylor, perhaps the world's best wicketkeeper, male or female, tweeted a perfectly justified criticism of Indian captain (and wicketkeeper MS Dhoni). A sizeable number of answering tweets criticised not Dhoni but Taylor – for even suggesting as a "lady cricketer" that she had the right to comment on her male counterpart. Charlotte Edwards, who turned heads by becoming the youngest ever player to play for the England women's cricket team at 16, testified to a huge amount of sexism she faced as a youngster. She was the only woman in a male county team at the age of 12, and was taunted regularly, but she fought past them to be named captain of the team, and is now making England proud.
Australian female athlete Ellyse Perry became a pioneer for women, by becoming the first person ever(irrespective of gender), to play in the World Cup of two different sports(cricket and football). She was the youngest Australian ever to play international cricket, and turned heads at the 2010 cricket World Cup final by snagging a Man Of The Match award against New Zealand. [Notice how the name of the award is still MAN of the match]
For women, having a baby or getting married, sometimes means that their career is over. Tennis player Kim Clijsters announced her retirement as soon as she announced her pregnancy, because she needed to look after the child. Despite Roger Federer having two sets of twins, did he ever even think of planning his retirement after having his twins?
However, several women have defied the odds and the pressure from the family, to continue and excell in their career. Indian star MC Mary Kom, played and won a gold in the Commonwealth Games, despite having given birth to a child a few months earlier. At the Asian Championships, she put aside all her family troubles(Her inlaws were forcing her to quit boxing, and her son was having heart surgery), to clinch a historic gold for India. Mary Kom has gone on to become a Olympic medalist at the London Games, and won the World Championships 5 times in a row. Malaysian shooter Nur Suryani Mohamed Taibi, turned heads by competing in the London Olympics in 2012, despite being 8 months pregnant. Beach volleyball player Kerri Walsh Jennings, competed in the London Olympics, despite being 5 weeks pregnant, and even managed to take home a gold.
It's not just athletes who have to face sexism, but even journalists. During an interview, Chris Gayle asked female interviewer Mel McLaughlin for a date, and commented on her attractiveness, after which she started blushing and was visibly squirmish. If we keep aside all the jokes and 'banter,' we'll realise this has nothing to do with not having a sense of humour and everything to do with respect. Sports is like life in miniature, we look up to sportspeople and we model our own lifestyles based on them, and obstreperous sexism like this has no place in a 'developed and educated' 21st century.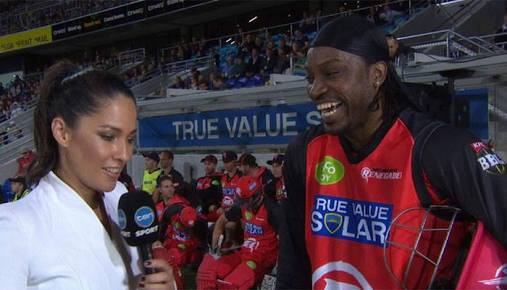 It's no longer about just equal prize money, or an ATP - WTA fight, but it's about giving women the respect they deserve, and treating them as equals in all spheres of life. Something you have no control over, like the gender you're born as, shouldn't define your whole life. Men may have been given a headstart in life, but it's due time women caught up to them, since they're certainly deserving enough.