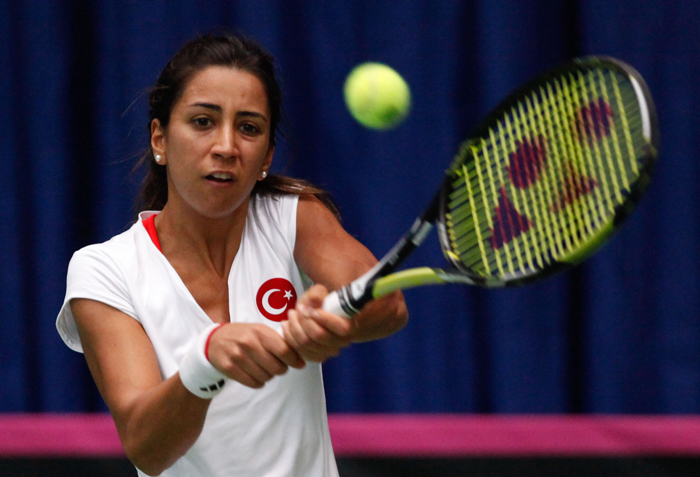 On Tuesday in Brussels, Belgium, a bombing occurred that took the lives of 34 people and left over 200 injured. In the wake of the terrorist attacks many players from the WTA and the ATP World Tour have voiced their condolences and prayers. Most notably, Turkish player Cagla Buyukakcay has voiced her own concern as she has noticed most of her colleagues did not do the same when several terrorist attacks have taken place in Turkey recently. The WTA player took to Twitter to share this sentiment.
Buyukakcay Takes to Twitter to Voice Concerns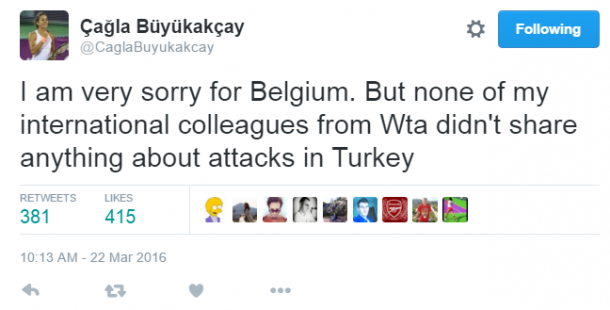 She then later stated, "No matter where we are from!! Terror is terror wherever it happens."
The Turkish number one believes that more of her colleagues should stand in solidarity with the people of Turkey. In main media, Turkey has often been ignored while the Paris attacks and most recently the Belgium attacks have sweeped front page headlines on the news. So in return, people with platforms can help inform others on what the media has not shown. If more players can take Buyukakcay's words of advice, then the world will be more united.
As a part of the Turkish Athletes Commission (Sporcu Komisyonu), Buyukakcay feels a responsibility to represent her people. The sport of tennis is a global sport so she has the ability to reach a wide audience on the happenings in her home country. Buyukakcay is a resident of Istanbul where several acts of terror have been committed in the past month. The capital of Ankara has most recently been hit by a suicide bombing attack on March 13th that caused more fatalities. The world is much bigger than sport, in times of turmoil Buyukakcay has valued the voice she can bring more than just being an athlete.
In reaction to her tweets, many have reached out to support Buyukakcay in her efforts to make her colleagues aware. The world number 121 retweeted several responses including: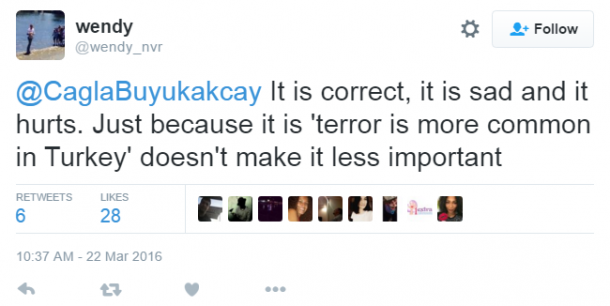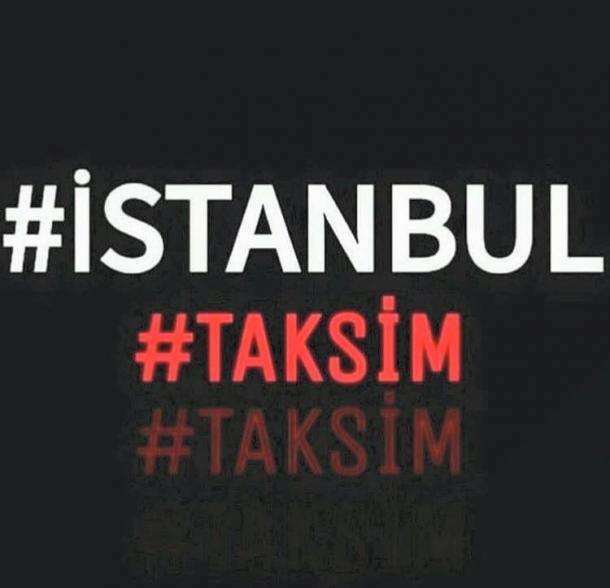 Let us use sport to unite one another and spread the message of hope and peace to millions. It is incredibly important that players on the ATP and WTA tours show inclusiveness for humanity, regardless of what country they are from. This is what Buyukakcay hopes to achieve.