 In an interview at the BNP Paribas Open, where he bowed out in the second round to Tomas Berdych, Juan Martin del Potro opened up about how he almost wanted to quit tennis. However, his love for the game along with countless encouragements from his loved ones kept him going, and now he is back on the tennis courts, doing what he loves, with six matches already under his belt. The Argentine knows he still has work to do before he can reach the top.
Wanted To Quit
Wrist injuries have plagued most of Del Potro's career. When he was at his peak, he posed a danger even to the likes of Roger Federer and Rafael Nadal. He famously went on to beat both of them at the same event to clinch his maiden Grand Slam title in 2009 at the US Open when he was just 20 years old. After his biggest success, he was never really able to sustain it due to his injuries. He had already undergone two surgeries and when he lost in Miami last year, the big guy confessed he thought of retiring for good.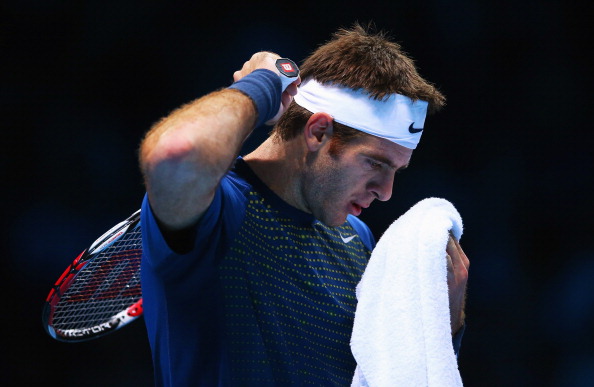 He was battling with himself, whether to go ahead with another surgery to give himself another chance or to just quit altogether. "I was depressed", revealed the Argentine. He took a short break to try and regroup his thoughts and his family and friends were by his side giving him constant encouragement.
Even then, Del Potro knew that in his heart, the tennis court was where he truly belonged. He said there was always a voice inside him that seemed to tell him "don't give up". His heart had already made the decision for him and he went ahead with the surgery.
Comeback And Challenges
Fast forward a year later, he made his comeback at the Delray Beach Open getting his first win in over 13 months at his first match back. Playing the game and competing meant everything to the Argentine.
At the Miami Open in a press conference, Del Potro reflected on his struggles, "It was not my real life, this is my life. I want to play tennis, and I don't care if I have to survive with these kind of pains or these backhands or slices. [I'm] just trying to do the most what I can, and that's it," said an earnest del Potro.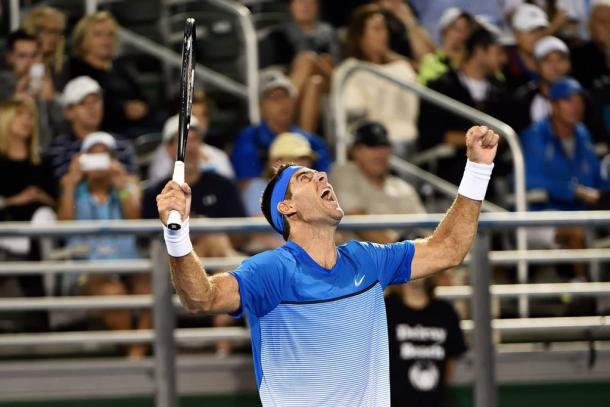 Del Potro acknowledged he knows it won't be all smooth sailing and that he is still on the road to full recovery. As lethal as his forehand may be, he still requires his backhand. He is still working on his wrist and it will be some time before he can freely swing from either side. "I need to get my backhand again if I want to play the same conditions with these guys. My wrist, I need stability in my wrist, more strength and flexibility, everything," acknowledged the Argentine.
Even so, there are a lot of positives to take from his comeback thus far. By participating in just two tournaments, the Argentine has jumped from 1000 to 366 in rankings. As assuring as this may be, ranking is not what he is concerned about. "I don't feel any pressure about rankings, about my level. This is what I have today. The fans come and watch me. They know how I'm playing now. They are still coming. They want me to just play tennis and that's amazing," said a thankful Del Potro. Just being back and being able to play is an achievement itself for the Argentine who was once so close to quitting.
He is currently in the mix at the Miami Open, where he beat Guido Pella in the first round and is due to meet Federer in the second round.