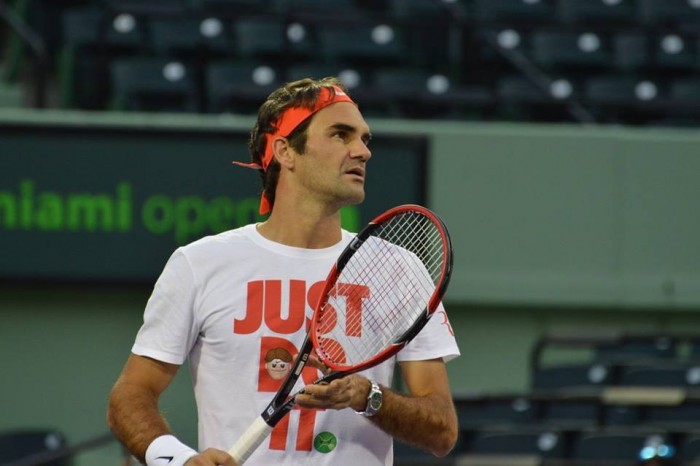 As two-time Miami Open champion Roger Federer prepares to take the court tomorrow against Juan Martin del Potro, the Swiss Maestro publicly revealed the details of his freak knee-injury for the first time, an injury that forced the 34-year old out of the game for a two-month period. Federer had remarkably remained injury-free throughout his illustrious and successful career and many took his injury news with shock and concern. Following successful rehab, healthy and ready to go, the Swiss number one looks to get back to his winning ways in Miami.
Federer: I Hurt My Knee Running A Bath For My Daughters
Following his semifinal loss to Novak Djokovic at the 2016 Australian Open, the shocking news of Federer's injury spread around the world like wildfire. At the time, no more details were announced other than he injured his knee following his semifinal loss. Today, however, in his opening press conference at the Miami Open, Federer detailed how he hurt his knee in a very strange way, running a bath for his twin daughters.
"I remember I turned, I felt my knee was funny, I turned back," Federer said. "That's when I heard a click. I did feel that something was strange in my knee. Very simple movement, probably a movement I've done a million times in my life for sure."
Following this strange incident, the world number three detailed how he carried on with normal life, which included a planned family visit to the zoo, despite the fact that his leg was swollen. He then returned to Switzerland and received an MRI, which confirmed that he had torn his meniscus.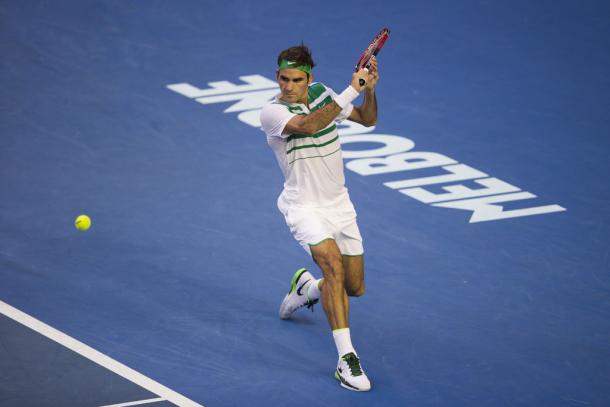 Federer: I Was Worried About The Operation
Federer and family promptly returned to Switzerland, where the Swiss number one met with his doctors.
"When I got the news that I had to have the operation, I saw the pictures and talked to my doctor and knew that it was the only way out of this one," Federer said. "In the hospital, when I was about to go into the operating room, that's when I got nervous and sad about it all. When I woke up and looked at my knee it was like 'This doesn't feel like my leg. I can't believe I did the operation and I hope it will come back from here.' That's when I got scared."
Following the surgery, Federer detailed how the pain was gone quickly following the operation, but that the road to recovery was different, considering he had never sustained a major injury like this throughout his career.
"Then literally one day, two days later I had no more pain," Federer said. "I realized I could already move my leg again. You learn how to walk on crutches and all that, which I'd done once before in 2005 when I tore the ligaments in my foot… It's baby steps. Still at the same time you go from crutches to walking to running to jumping to sprinting. It's pretty incredible to see the progress I've been able to make in a short period of time."
Swiss Maestro: I Did Enjoy The Time With My Family
While no one ever wishes to get injured, the father of four did admit that he benefited from the addition time with his family, something that must be precious for the worldwide star and professional athlete.
"It sounds weird, but I kind of enjoyed the process of improving every day," Federer added. "I had a positive mindset. We worked two to three times a day. We were in Switzerland for five straight weeks, which is rare for us to be in one place, especially our home for so long. Enjoyed everything about it … nothing to do other than rehabbing and spending time with the family. It was a really nice process. Never had any setbacks. That was very crucial that I'm here today."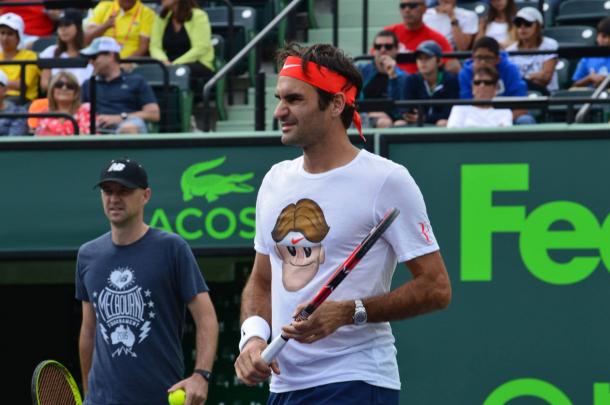 Fed-Express "Excited" To Face Del Potro
After his unusual absence from the tour, a notable absence, the star is anxious to get back to match play, where he will face an old foe in del Potro, who is making a return from a much longer and more difficult wrist injury.
"I'm excited, anxious to find out how it's going to react," Federer said. "I like Juan Martin; we've had good matches over the years, Paris, five sets twice, US Open obviously. It's nice to see him back. I haven't seen him play at all since he's been back, so I'm not quite sure what to expect, even though my coach went to see his match yesterday."
"At the end I'm going to focus on my own game tomorrow… managing my problems that I've had the last few months. We're both in a similar situation. His injury was much, much greater. That's why I'm really pleased for him that he was able to find a way back onto the tour."
Federer and del Potro face-off in the second round of the 2016 Miami Open tomorrow. They are scheduled to be third on Stadium court in the day session.