 Simona Halep started her Miami Open campaign against a tough opponent, rising star Daria Kasatkina. Last year, Halep reached the semifinals where she lost to world number one Serena Williams in three sets. This would be the first time in Miami for the young Russian who debuted last year in the senior tour at the US Open.
It wasn't an easy match for the former world number two as Kasatkina has proved to always be a tough opponent. It took one hour and twenty-six minutes for Simona Halep to win 6-3, 7-5 and get her pass through round three.
Halep Takes Her Chances And Wins The Opener
It was a shaky start for the Russian as Halep struck first, breaking to love to earn an early lead. The Romanian had no trouble to consolidate the break with a hold to love too. It wasn't until the third game of the match when Kasatkina won her first point of the match after an unforced return error by Halep. The Russian was able to hold her serve as she was starting to look more comfortable playing against her tough opponent. In the next game, Kasatkina would prove her confidence by breaking Halep after the Romanian gave away too many points.
The momentum for the Russian didn't last long as she handed the break back with a double fault, and Halep led 3-2. Kasatkina has called the attention of everyone by her strong mindset and ability to recover and this match was not the exception when she broke back to level things to 3-3. The Romanian showed why she has become one of the best players in the world when she broke Kasatkina again and then held her serve to be up 5-3.
Halep played a brilliant return game even when the Russian was doing everything right. The Romanian found a way to make impossible winners. Kasatkina saved a break point after hitting a great second serve. However, Halep was having a great set and it paid off when she took the second set point to win the opening set 6-3.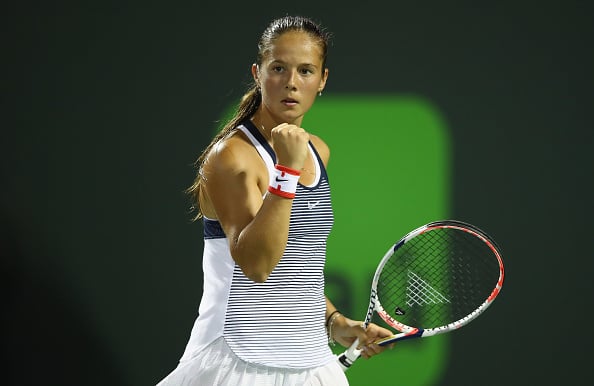 Kasatkina Fights, But Halep Is Too Strong
The Romanian didn't drop her game as she held her service game with ease, but the Russian didn't stay behind and also held in style. Halep was able to hold a tough service game after she let an advantage of 40-0 slip away. Things didn't go smoothly for the Russian, as she had two game points but Halep fought hard to get back into the game. Kasatkina saved a break point, but Halep impressed everyone after Kasatkina controlled the points but the Romanian never gave up and was able to break to lead 3-1.
Halep would continue her streak of dominance, holding her serve to love. Kasatkina requested to see her coach and it seemed that her conversation with him worked because the Russian went on to save two break points and hold her serve to still have a chance to come back in the match. The change in the young Russian was evident as she started to move forward and put more pressure on the Romanian's serve. Halep managed to hold to lead 5-2.
Everything was working for Halep and her level of tennis remained high, but Kasatkina was starting to get more comfortable playing against the former world number two. The decisive moment was when Halep was one game away from the win. A moment of confusion happened when Halep hit a double fault after she thought her first serve had been called let instead of out. Kasatkina was ready to get the break after hitting an inside out backhand return. The Russian needed just one break point to close the gap. After a successful service game, she leveled things up to 5-5.
Halep didn't let the frustration of not being able to serve out the match affect her game as she went on to hold 6-5 to at least secure the tiebreak. A tiebreak was not meant to be as Kasatkina committed three unforced errors to give the win to Simona Halep 6-3, 7-5.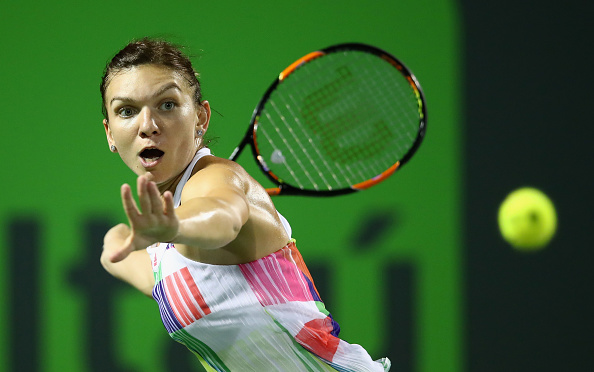 Julia Goerges Is Next For Halep
In the third round, Simona Halep will face German Julia Goerges, who pulled an upset over Samantha Stosur. This will be the third meeting between these players and the head-to-head is tied at 1-1. Halep won their last match in 2014 at Madrid 6-2, 6-0.