 Former world number seven and Swiss number one Patty Schnyder is set to make her WTA comeback this week, after receiving a wildcard into the qualifying draw for the Volvo Car Open in Charleston.
Schynder, who won 11 singles titles on the tour and reached several Grand Slam quarterfinals, as well as recording victories over the likes or Serena Williams and Maria Sharapova, has been playing on the ITF tour since last summer, though she hasn't played on the WTA tour since 2011 after retiring following the French Open, where she lost to Sorana Cirstea in the first round.
Schnyder Makes WTA Return After ITF Comeback
The Swiss star returned to tennis at the ITF future tournament in Darmstadt in July last year and followed that up with an appearance at the ITF in Oldenzaal the following month.
Her first and currently only title since her return was in Prague in September, where she beat Zuzana Luknarova 6-1, 6-2 for a $10,000 prize. Schnyder also lost to Kaia Kanepi in a final in Bangkok in December.
Currently ranked 455th in the world, Schnyder has a 5-3 record on the ITF tour this year. The Swiss star last played in Beniasco in February, losing in the round of 16 to Jessica Pieri in three sets.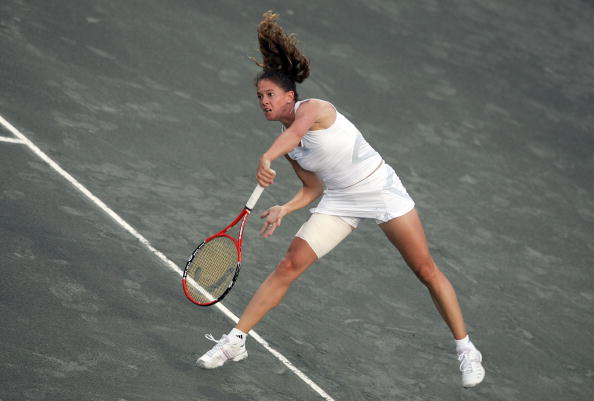 Tournament Director Welcomes Schnyder's Return
The tournament director for the Volvo Car Open, Bob Moran, has openly welcomed the former world number seven's return to Charleston.
In a statement on the tournament's official website, Moran stated, "Patty Schnyder has been playing in our tournament since before we relocated from Hilton Head Island. She's a part of our family, and we are thrilled to welcome her back to our tournament."
Schnyder played at the tournament 15 times and twice reached the final, losing to Iva Majoli in 2002 and Nadia Petrova in 2006.
The qualifying draw for the tournament begins on the 2nd April, with main draw action starting on the 4th April.