 According to a report from Awful Announcing, the Tennis Channel will take over exclusive cable rights to the French Open, a change from recent memory when cable rights were shared with ESPN.
ESPN Announces That They Won't Renew Rights
Earlier this year, ESPN announced that they would no longer air the French Open, citing multiple issues, including not being able to televise more premier matches. Prior to the announcement, they would show five hours of coverage every weekday, before Tennis Channel took over coverage. This prevented ESPN from showing high profile matches, which were usually played after Tennis Channel took over the coverage.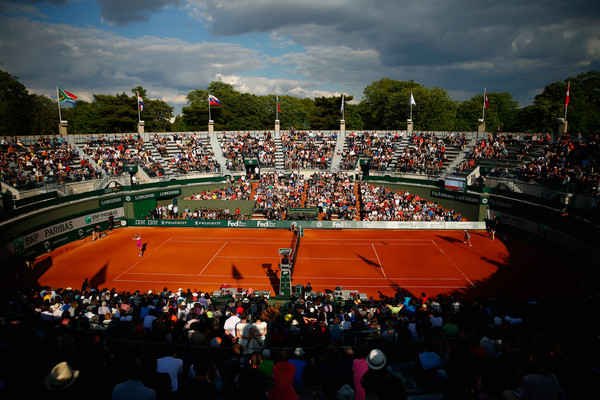 Tennis Channel Looks For Another Outlet To Replace ESPN
After the announcement that ESPN would no longer broadcast the tournament, the Tennis Channel began to look for other networks to sublicense the coverage, but after getting a new ownership group, eventually decided to carry the coverage on it's own. They have the rights to all weekday matches, and all weekend morning matches. Weekend afternoon matches, as well as the semifinals and finals are broadcast by NBC, with one women's and one men's semifinal being simulcast on Tennis Channel.
What Does The Move Mean For Tennis Fans?
The move means that it will be more difficult to find early round matches on TV, as Tennis Channel is not available on basic cable packages, although that could change thanks to this move. It could give Tennis Channel leverage to get moved to basic cable packages.
Why Did ESPN Give Up The Rights?
ESPN gave up the rights mostly because their ratings have fallen off drastically in the last few years, in part due to a lack of high profile matches, and not having rights to the later rounds. Last year, ESPN2 averaged 267,000 viewers for the tournament, which was an improvement from the 2014 edition, but still down from the 2013 tournament, which averaged 298,000 viewers.