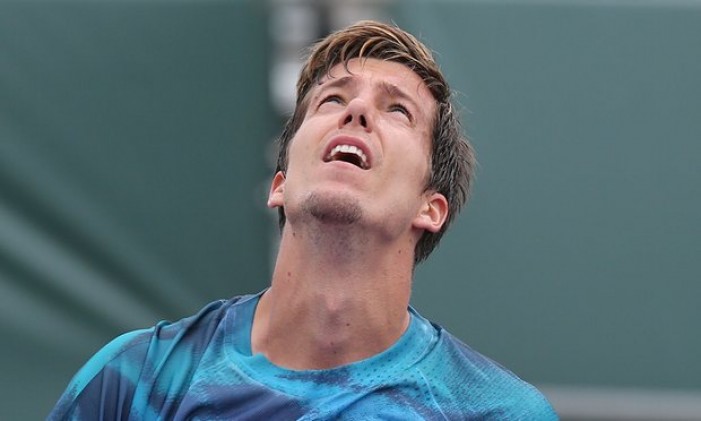 Aljaz Bedene the British number two lost his most recent appeal to play Davis Cup and Olympic Tennis for Great Britain.
Being in America on the day of the appeal hearing, the Brit ensured that he was awake and ready for the Skype call with the committee that was taking place in Moldova. Bedene had his say during the hearing which is reported to have lasted hours, leaving the Brit very little preparation time for his challenger final the same day. The British Number two lost that final in straight sets 6-1, 6-1.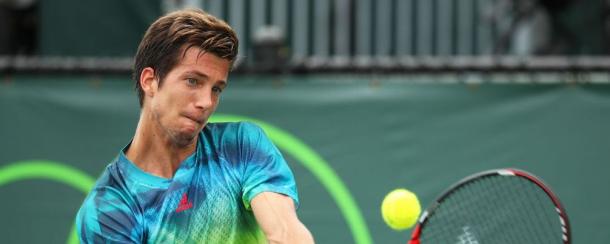 Representing Bedene in Moldova was the Lawn Tennis Association lawyer Stephen Farrow, who has been supporting the Brit throughout the process. Farrow is waiting for the written explanations from the ITF over the decision before they decide what steps to take next. Bedene has been living in Britain since 2008 and had begun the process required to become a British citizen when the rule change regarding nationalities and Davis Cup participation was voted through.
Rule Change
The rule came into force in January 2015 with Bedene being granted his British passport in March that year. As Bedene had played three dead rubbers for his birth country of Slovenia between 2010 and 2012, this excluded him under the new rules. The Brit had all his paperwork together in plenty of time for the December deadline, but it transpired that the new rule meant he must also have his citizenship by then too, this was discovered in October and although the process started, the passport was not issued until March.
Next Steps
Where will Bedene and Farrow go next in the appeals process is as yet unclear, although The Court of Arbitration for Sport (CAS) is a potential option but an expensive one. Farrow has said "We genuinely are looking at all options in terms of what we can do next.
"In theory CAS could be an option but we need to consider what the practicalities of that are because CAS would tend to rule on issues to do with procedure so we would need to really look into the merits of that.
"To go to CAS is quite an undertaking, I don't think it's something we would want to do unless we thought we had a realistic prospect of success. There are other options." what those other options are currently are unclear, but the case centres on the speed with which the rule was introduced, as it was only voted through in the October 2014 to take effect from January 2015.
The initial appeal against the ruling was rejected in May last year, with both Bedene and Farrow then traveling to Prague in November for this appeal only to have it postponed until last week.