 One of the surprises of the ATP World Tour season so far has been the success of Milos Raonic. The 25-year-old Canadian has reached the quarterfinals or better of every tournament that he's played, including a title in Brisbane, runner-up performance in Indian Wells, and semifinal appearance in Melbourne. The Canadian is currently second in the Race to London.
What's been the difference in 2015 for Raonic? New coach Carlos Moya. The former world number one has had a huge influence on the Canadian and has helped him take his game to the next level. Moya talked to Tennis Planet about how Raonic has achieved greater success this season.
Style Changes
Raonic is now for his big serve and powerful groundstrokes, along with his impatience in long rallies. Moya took on the challenge of tweaking the Canadian's game and turning him into a monster in rallies.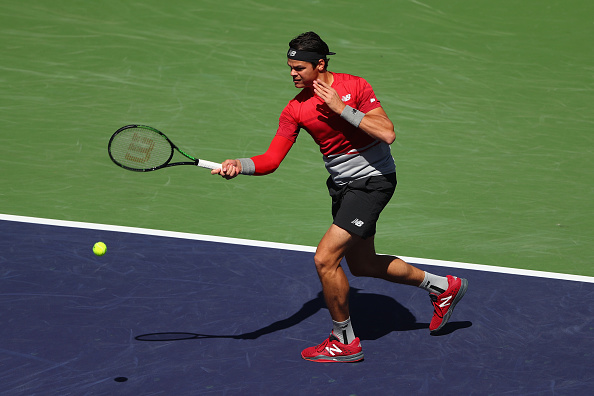 "I think more than improve a series of shots in particular, the really important thing was to impose a clear pattern of play, improve at certain points, the system I play is very clear and not be a kamikaze as perhaps it was before, where it was based too much on his serve to reach the tiebreaks, where he was clear favorite. but that was not developing his game too."
Under Moya's guidance, Raonic has been wearing down opponents in long rallies and breaking them down with his relentless ground strokes. It is now a lot tougher for opponents to outlast him in long rallies. According to Moya, making the changes was not easy, but they have paid off.
Working Hard Off the Court
Moya believes that Raonic could reach number one in the world one day, but not entirely because of his style of play. Moya raves about how Raonic's background and personality have helped shape him into a future champion.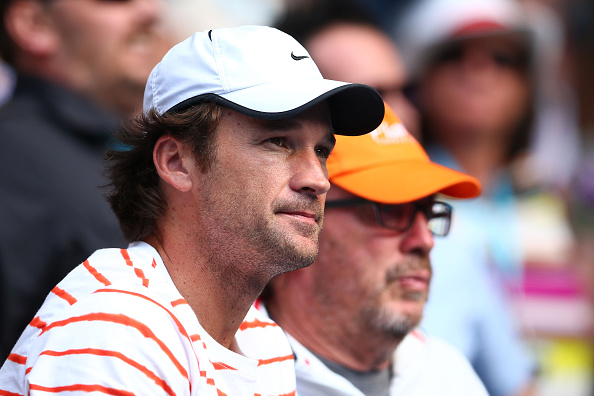 "He is a player who in his youth had to overcome many adversities, moving from one country to another, starting new training from 06:00 to 08:00 am or from 23:00 at night because the tracks are more cheap ... that makes you see that a player is more fully dedicated to achieving his goals, try to be number one and win Grand Slams.
Only one day living with him you see the dedication that has to evolve, take care your body and improve your tennis. This drive is not seen from all the players. He is completely determined to be number one and get that goal. While on TV he may appear listless I can assure you he is a tremendous fighter. Maybe something that has not yet been able to do is to channel that desire has to win in critical situation such as a final."
Raonic had his worst result of the season last week in Miami, reaching the quarterfinal before losing to Nick Kyrgios. His next event will be the Masters 1000 event in Monte Carlo.