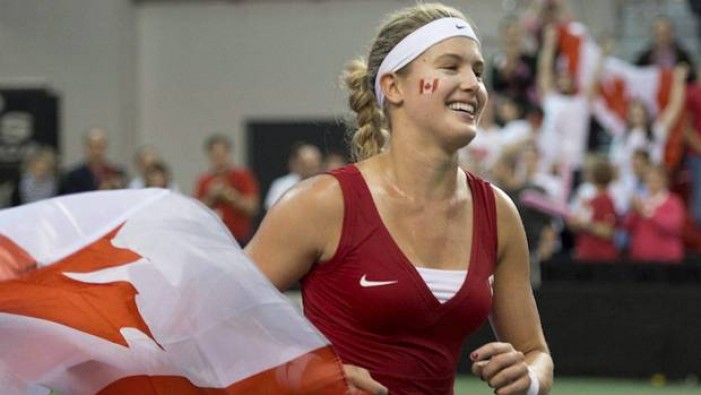 After losing a heartbreaker to Belarus in the Fed Cup World Group II back in February, Canada will near full strength when they try to stay in the second highest group in the upcoming Fed Cup playoffs. Missing only their doubles number one, the Canadians will send their best to Slovakia to contest the tie next weekend.
Bouchard is Back
When Canada lost 3-2 to Belarus on home soil in the opening round, it was still a fairly solid accomplishment considering that they did not have a singles player ranked inside the top 300. That will not be the case this time around, as Canada's number one and most famous tennis player, Eugenie Bouchard, will be leading the Canadian team in Bratislava.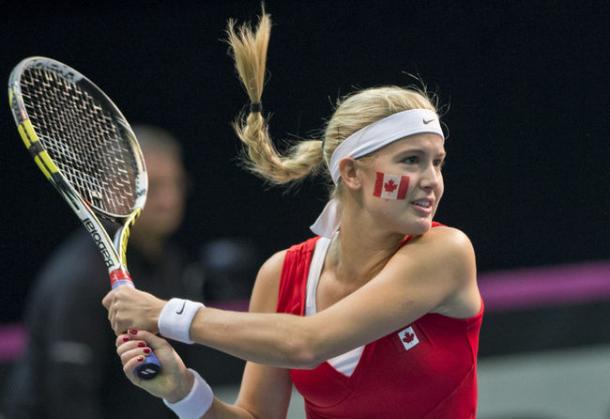 Bouchard missed the tie in Quebec City, taking almost all of February off to practice. Her presence will be much appreciated for a Canadian team in desperate need of a reliable number one. The Montreal-native is in the midst of a bounce-back year after a disastrous 2015 season. She has reached two finals so far in 2015 and is currently Canada's highest ranked singles player at 46th.
The former Wimbledon runner-up last played for Canada at the international team competition during the 2015 World Group I playoffs. She made headlines for all the wrong reasons when she refused to shake Alexandra Dulgheru's hand before their match. Bouchard went on to lose both of her matches in Canada's lost to the Romanians.
Sending Their Best
Bouchard will not be able to carry the entire team by herself, however she has a solid lineup to back her up. Francoise Abanda will likely be Canada's second singles player. The 19-year-old won one rubber against Belarus, while losing the other in three sets. When she brings her A-game, which she often does in Fed Cup play, she could provide some much-needed support.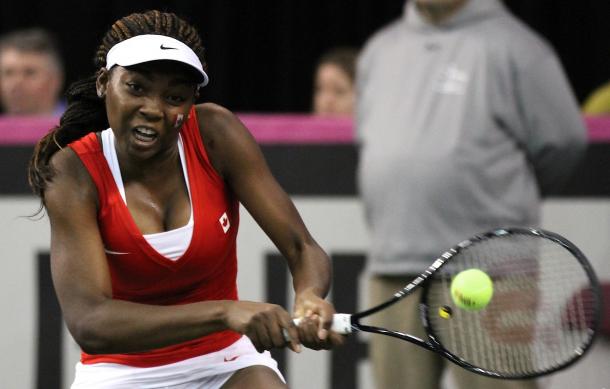 Aleksandra Wozniak, who played singles during the Belarus tie, will also be making the trip to Slovakia. It is unclear what role she will play on the team. Sharon Fichman, Canada's number two doubles player, currently ranked 126th, rounds out the Canadian lineup.
Canada and Slovakia played in the playoffs two years ago, with Canada claiming victory 3-1 courtesy of two wins from Bouchard and one from Wozniak. The tie will take place on April 16th and 17th.