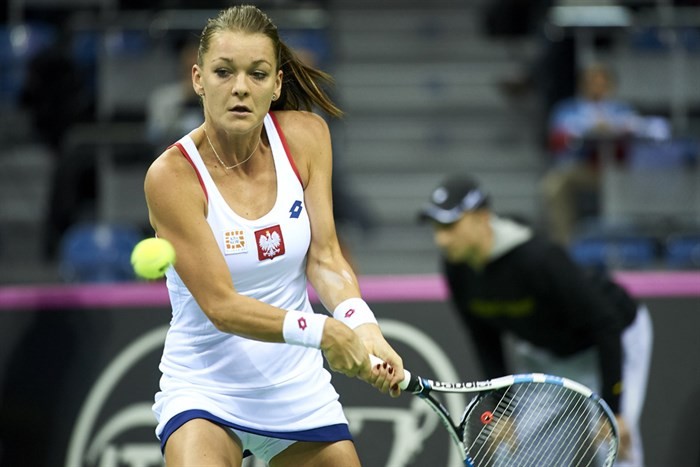 Poland is pulling out all the stops to try to stay in Fed Cup World Group competition. The Poles, who have steadily fallen down the Fed Cup ladder over the last two years, having not won a tie since 2014, will send a full-strength lineup to Wroclaw as they will host Chinese Taipei in the World Group II playoffs next weekend.
Radwanska Hoping to Return
Poland was without their biggest star, Agnieszka Radwanska, when they were swept by the Americans back in February. Since the loss, the world number three has continually reaffirmed her desire to help her country stay in the World Group. It appears as though the Polish number one will make good on her promise, as she led the nominations on Wednesday.
Radwanska has been the heart and soul of the Polish team for the last decade. The team has lived and died by her success, and her results often dictate how the Poles perform. Despite having her little sister Urszula in the lineup, it was not surprising when the Agnieszka-less Poles were swept by the Americans. The world number three won 14 consecutive Fed Cup matches between 2012 and 2014 as Poland climbed from the Europe/Africa Group I to the World Group I. However, she is 1-3 since as Poland has fallen back to the brink.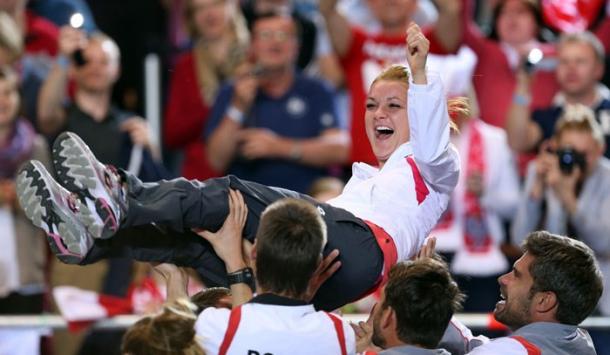 There is still a question mark around Radwanska, as she withdrew from her near-home tournament this week in Katowice citing a shoulder injury. Despite the withdrawal, the Polish number has still been nominated and the Poles will be hoping that they favourite daughter will be ready to play and carry the team next weekend.
All Hands On Deck
Apart from Radwanska, the Poles are sending the best they have to offer to the playoff tie. Their number two singles player, Magda Linette, will be Poland's second singles player. Linette is currently ranked 104th in the world, which still puts her above Chinese Taipei's singles number one.
While Poland will be missing their number one doubles player, Alicja Rosolska, Poland still boasts a strong doubles team. Paula Kania and player/captain Klaudia Jans-Ignacik, Poland's second and third ranked doubles players, will contest the fifth rubber for the Poles. All three of Polands top doubles players are ranked between 62nd and 65th. While Rosolska is Poland's highest ranked doubles player at 62nd, she is followed closely by Kania at 63rd and Jans-Ignacik at 65th.
The World Group II playoffs will take place on April 16th and 17th.