 Defending Fed Cup champions Czech Republic have announced their squad for their semifinal clash against Switzerland, to be held in the Swiss city of Lucerne.
Coach Petr Pala has picked a relatively strong squad for the tie, though their are a couple of potentially key players absent from the squad.
Stalwarts Kvitova And Safarova Absent
While Pala has put a decent squad together, the absence of the Czech number one Petra Kvitova, and number two Lucie Safarova could be a blow for the team.
Kvitova, arguably the key figure in the country's recent domination of the tournament, is not present following her struggles with form so far this season, whilst Safarova, who hasn't won a match this year, is missing the competition so she can work on her game following a few months out due to illness.
When both are fit, Kvitova and Safarova are generally the singles players for the Czech Republic, so their absence could be a problem for the team.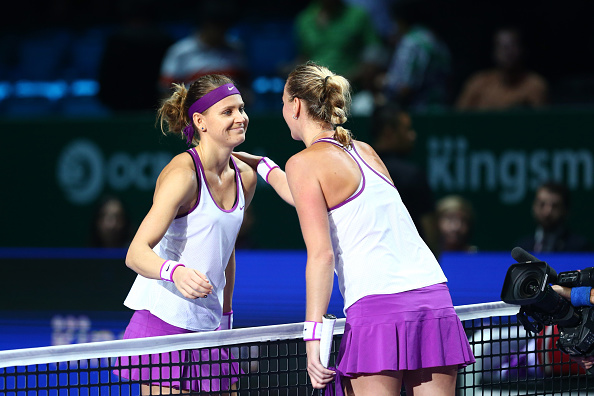 Pliskova And Strycova Lead The Team
Though Kvitova and Safarova are absent, the team still has two good singles players in Karolina Pliskova and Barbora Strycova.
Pliskova hasn't had the best year so far, though she defeated both Simona Halep and Monica Niculescu in the quarterfinal clash against Romania and has proven herself recently to be a good singles player.
Strycova has recorded some strong results this year, reaching the final in Dubai and the fourth round at the Australian Open, and has often played doubles for the team, though has rarely played in singles rubbers before.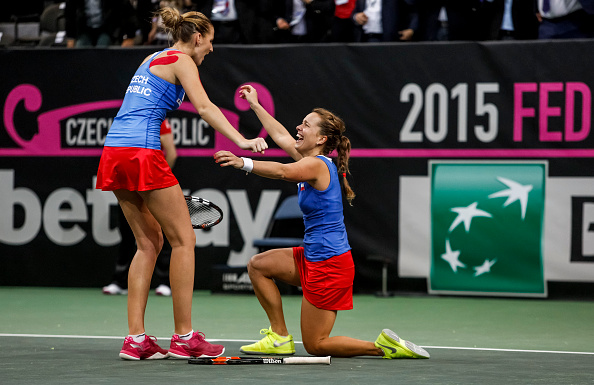 Allertova And Hradecka Also In Squad
Rising star Denisa Allertova and doubles specialist Lucie Hradecka join Pliskova and Strycova in the squad.
Allertova, currently ranked 60th, has had the best 12 months of career and while she is not yet at the level of the likes of Pliskova and Strycova, she would be a difficult player to face if she ends up playing a rubber.
Hradecka is a strong doubles player, having represented the Czech Republic in the past, and will probably play in the doubles rubber. She is also a decent singles player, so may be called up if needed.