 Former world number one Caroline Wozniacki will be taking off a few more weeks than expected. The Dane revealed on Thursday that she suffered an ankle injury in practice, an injury that will force the Danish star to miss Denmark's upcoming Fed Cup matchup in Egypt, which will take place between April 13th and April 16th.
In addition, the world number 24 disclosed that she will be forced to miss the 2016 Istanbul Cup, a tournament that she won in 2014. The 2009 and 2014 U.S. Open finalist remains optimistic that she will be able to make a speedy and successful recovery.
Wozniacki Posts Photo Revealing Foot And Ankle In Cast
The Danish superstar took to her Facebook, Twitter and Instagram social media accounts to share the news with her fans. After her recent third round exit at the 2016 Miami Open to Elina Svitolina, the 25-year old returned to Monte Carlo to prepare for Denmark's Fed Cup match as well as the rest of the European clay court season. She released the following statement, as well as photo, to her fans.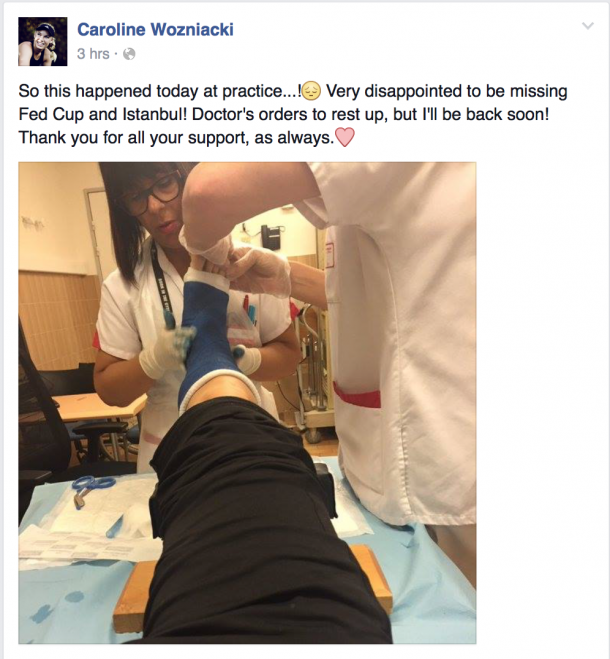 Former World Number One Had Recently Begun Working With New Coach
Wozniacki made headlines earlier this week after she was spotted training in her home of Monte Carlo with David Kotyza, former long-time coach of two-time Wimbledon champion Petra Kvitova. Wozniacki has notoriously had many coaching trials over the past few seasons, with her father, Peter, remaining the one steady coach in her camp. Only a few days ago, the 25-year old shared a photo to her fans, showing her practicing with the caption, "Practice makes perfect."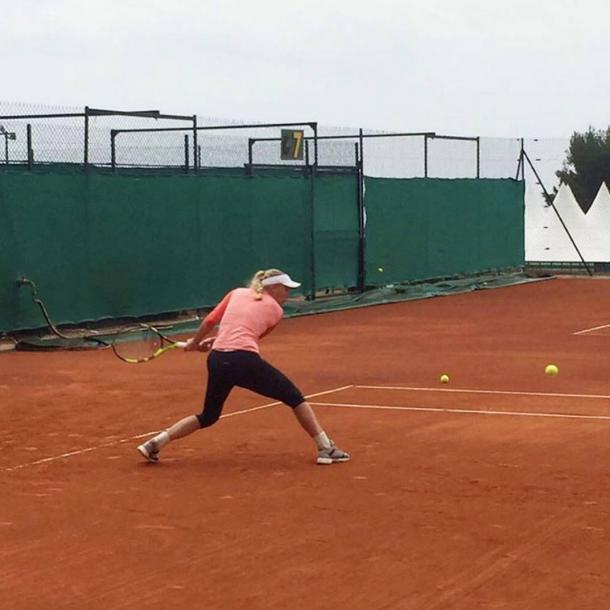 While the extent of her injury is unknown at this time, Wozniacki has said that while the doctors did order her to rest for now, she should return soon. The 2014 Istanbul Champion will not play in this year's TEB BNP Paribas Istanbul Cup, which runs from April 18th to April 24th.
World number five Victoria Azarenka was expected to headline the event in Instanbul, however due to recent security concerns in the Turkish city, the WTA allowed players to withdraw and enter other WTA/ITF tournaments without penalty. Many other players, including Camilia Giorgi, Laura Robson and Heather Watson have also withdrawn from the tournament due to the security concerns.