 The Aegon International in Eastbourne, is a well attended event, with fans coming from near and far to watch the top players. In recent years, players such as Petra Kvitova, Caroline Wozniacki and hometown favorite Johanna Konta have graced the courts in Eastbourne. Today it was announced by the Lawn Tennis Association (LTA) that the popular event will feature both female and male players as of 2017.
History Of The Event
The Aegon International has been run in Eastbourne for over forty years. Up until 2009 the tournament was a WTA-only event, with legends of the game like Martina Navratilova and Chris Evert participating in the tournament. It was in 2009 that the event first became a tournament for both male and female players.
The Aegon International remained a joint event for five years. During these years male players such as Feliciano Lopez, Gilles Simon and Andy Roddick participated in the tournament at the seaside town. The men's tour moved to Nottingham in 2015.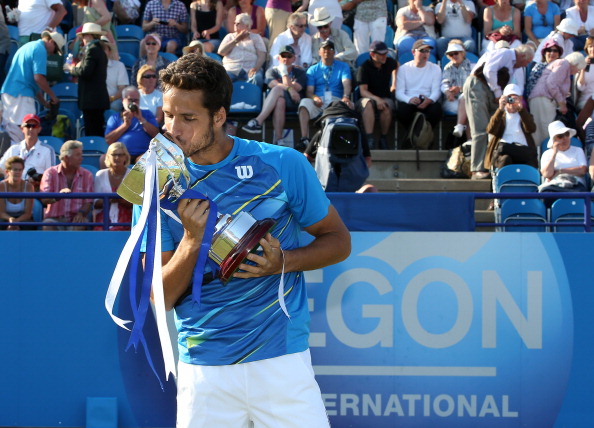 Merging Of Tours
As of 2017, there will be 28 male players in the ATP main draw and 48 female players in the WTA main draw. Giving fans the opportunity to watch some of the best players from both tours. The LTA explained that the tournament will be staged over nine days. In a statement that was released the LTA said that they wanted to ensure that this change in the calendar helps with "providing athletes, fans, sponsors and broadcasters an even better platform to showcase the sport."
Steve Simon, the CEO of the WTA, gave his views on the merging of the tour. He said that he is "pleased to see this historical event expand even more as Eastbourne returns to a combined WTA and ATP event," and that this merger of tours is a "testament to the growth of tennis" both in the United Kingdom and worldwide.
David Tutt, a councilor for Eastbourne Borough Council, also gave his views on the ATP returning to Eastbourne. He wrote that he is "delighted" to see the men's tour returning to the seaside town. Tutt also said he sees this merger as a "vote of confidence in the town by the LTA." He ended by saying that Devonshire Park has a rich history of hosting the Aegon International and the addition of the male players "opens a new chapter in the Eastbourne story."