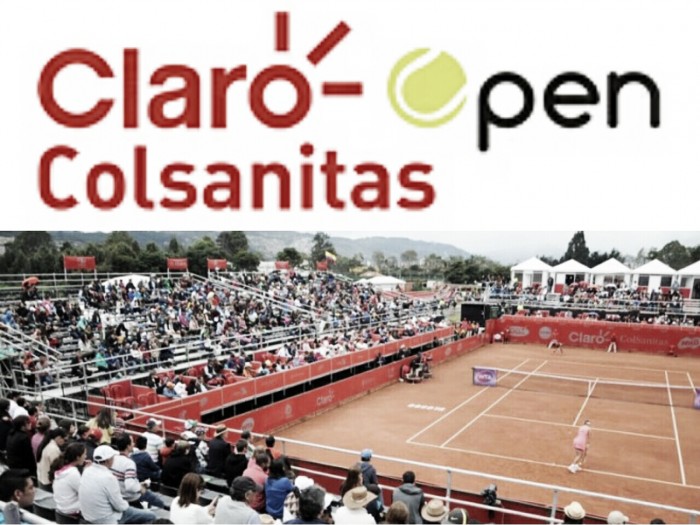 Tennis action lands in the Colombian capital of Bogota for the Claro Open Colsanitas, WTA's longest running tournament on South American soil. The field this year sees top 20 star Elina Svitolina and defending champion Teliana Pereira headline the tournament, alongside veteran Tatjana Maria, multiple tournament winner Lourdes Domínguez Lino and local girl Mariana Duque-Mariño.
Focus on Bogota
The Claro Open Colsanitas held its first edition in 1988 when former top 10 player Paola Suárez of Argentina lifted the trophy. The clay court event, since then, it has seen the likes of 2015 US Open finalists Flavia Pennetta and Roberta Vinci and former world number one Jelena Jankovic enter its list of champions.
Two Colombians have won the title, most notably Fabiola Zuluaga who has won in 1999 and again, three in a row from 2002-2004 (a tournament record for most titles) and Duque-Mariño, who won in 2010. Last year, Brazil's number one Pereira captured the title, thus becoming the first Brazilian to win a WTA title since Neige Dias in 1988.
Bogota, situated in the middle of Colombia, is also the largest city in country and the third-highest capital of the South American nations. The tournament will take place at the Club Campestre El Rancho, located in the northern region of the city.
First quarter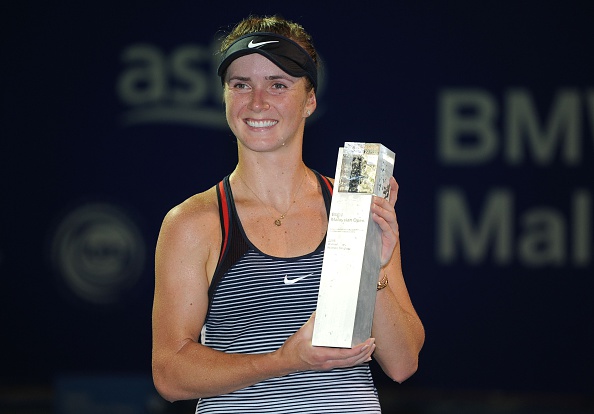 Svitolina leads the first quarter of the draw which also features sixth-seeded Maria, former top 40-ranked Swiss Romina Oprandi and dangerous Paraguayan Veronica Cepede Royg. Cepede Royg most notably upset Vinci in the second round of the Rio Open last year.
Svitolina reached the semifinal last year where she was overwhelmed by Pereira in straight sets. With the Ukrainian being in-form, there should be not much complications in her securing another semifinal berth again.
Prediction: Svitolina d. Cepede Royg
Second quarter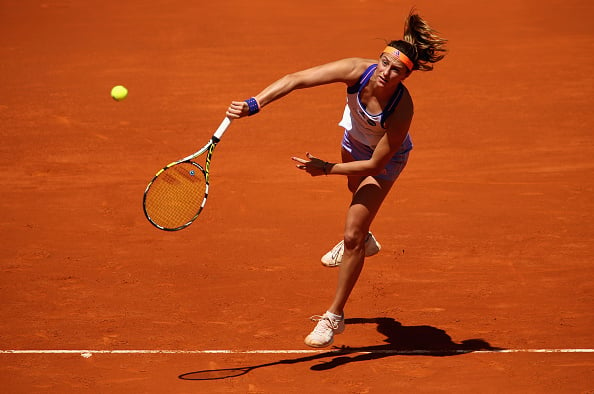 Local girl Duque-Mariño and American Anna Tatishvili are the seeds in this quarter with the American's most notable result so far in 2016 being a final at the ITF tournament in Sunrise, Florida. Another player to watch out for in this quarter is Spaniard Sílvia Soler-Espinosa, who came close to upsetting two-time Wimbledon champion Petra Kvitova in the second round at the French Open last year.
With the backing of her home fans, playing on her best surface and her excellent record at this tournament, and having lost in the opening round just twice in her nine appearances, the Colombian is destined for another deep run once again.
Prediction: Duque-Mariño d. Soler-Espínosa
Third quarter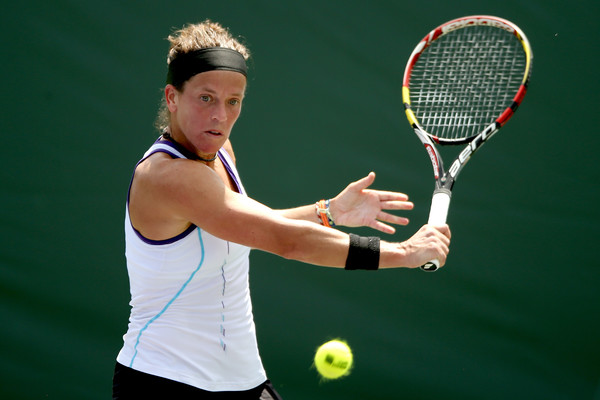 Spanish duo Lara Arruabarrena and Domínguez Lino spearhead this quarter where they look on course for an enticing quarterfinal clash. Both women love the clay and coincidentally, their only titles have come on this surface at this very tournament. A two-time champion here, Domínguez Lino clearly loves this event.
Arruabarrena also seems to be in-form having pushed world number two Angelique Kerber to a third set tiebreaker in the second round of Charleston earlier this week. Other players to watch out for are Romanian Patricia Maria Tig (Domínguez Lino's first round opponent) and American Sachia Vickery.
Prediction: Domínguez Lino d. Arruabarrena
Fourth quarter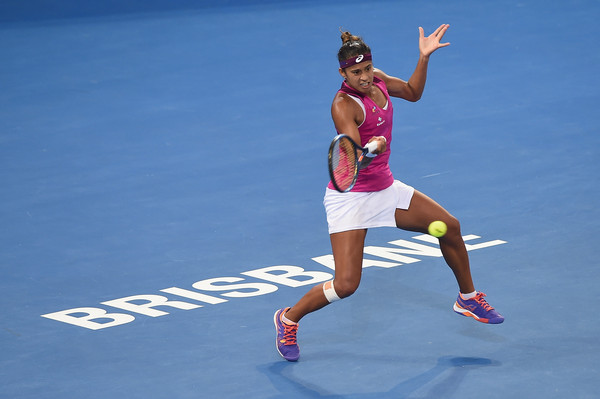 Defending champion Pereira enters Bogota with just one match win in 2016. Clay is the Brazilian's best surface but her draw here is not easy. After playing a qualifier in the first round, she could face Spain's Laura Pous-Tió, whom like her compatriots and Pereira, excels on this surface.
However, if Pereira wins matches here and plays herself into form, she could be on a run to a second consecutive semifinal appearance. The other seed in the last quarter is Irina Falconi who has an comparatively easier path to the quarterfinals.
Prediction: Pereira d. Falconi
Semifinals: Duque-Mariño d. Svitolina, Pereira d. Domínguez Lino
An all-Latin American final will be a fitting ending to this year's edition. The home crowd will be behind the local star Duque-Mariño and will be hoping for the Colombian to take home the trophy she last won seven years ago.
Pereira may not be in-form but last year, she came out of nowhere, putting on a sparkling run to the title. However, if the Brazilian is able to play herself into form, she could find herself putting her hands on her third WTA title, putting an end to what has been a dire start to 2016.
Final: Pereira d. Duque-Mariño