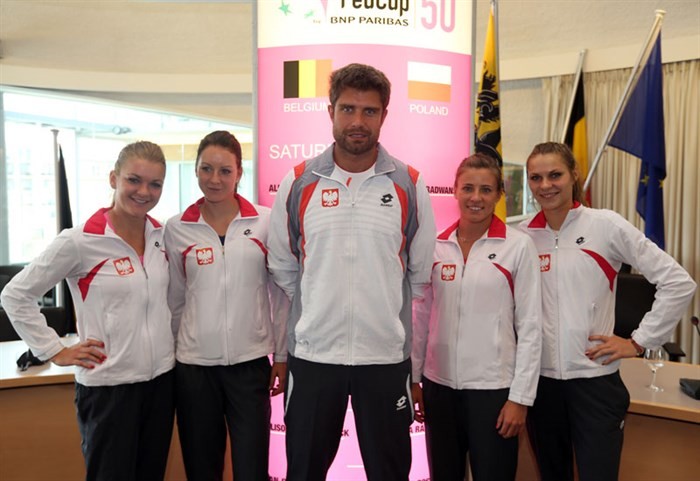 Poland will look to stop their skid down the Fed Cup ladder when they host Chinese Taipei next weekend in the Fed Cup World Group II playoffs. The Poles have lost three ties in a row, but will look to break that streak when they take to the court in Wroclaw, Poland. The two teams will do battle for a spot in the second highest group of Fed Cup competition, as Poland looks to stay in the World Group II, while Chinese Taipei will hope to earn promotion.
Team Poland
The hosts are sending their best to Wroclaw in hopes of staying in the World Group. The Poles were without their number one, Agnieszka Radwanska, during their World Group II first round tie against the United States in February. But the world number three is expected to return to Fed Cup play next weekend. She did miss this week's Katowice Open with a shoulder injury, but is still a part of the Polish team for next weekend.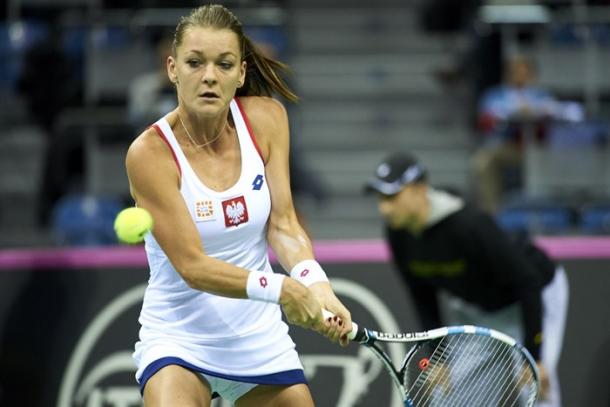 Beyond Radwanska, the Poles are still sending a fairly solid lineup to the tie. Poland's second singles player will be their second ranked player Magda Linette. They also boast a strong doubles team in the form of Paula Kania and player-captain Klaudia Jans-Ignacik, both of whom are ranked inside the top 70 in doubles.
Team Chinese Taipei
Right from the outset, Chinese Taipei will be in trouble against the Poles, as they will be missing their top two singles players. Both Su-Wei Hsieh, Chinese Taipei's lone top-100 player, and Kai-Chen Chang will not be participating in the tie. Instead, their number one singles player will be world number 197 Ya-Hsuan Lee. She will be joined by 329th-ranked Ching-Wen Hsu, who is making her Fed Cup debut.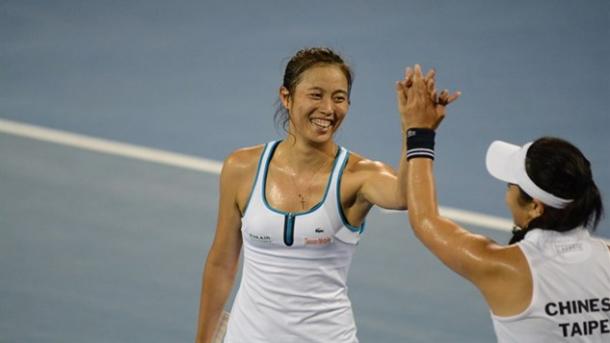 Their doubles players are slightly stronger, as Chia-Juan Chuang, ranked 35th, and Chin-Wei Chan, ranked 80th, will likely contest the doubles. Every player in the Chinese Taipei lineup is ranked higher in doubles than singles. The team is severely lacking in individual strength against a Polish team led by the world number three.
Analysis
The tie is being played on a fast indoor hard court in Wroclaw, where Radwanska is at her strongest. While the Chinese Taipei players may prefer the hard courts, they will be hard pressed to beat Radwanska, or any of the Poles, on their best surface.
These two countries have faced once before in Fed Cup play, all the way back in 1980. On that occasion, the Poles swept Chinese Taipei 3-0.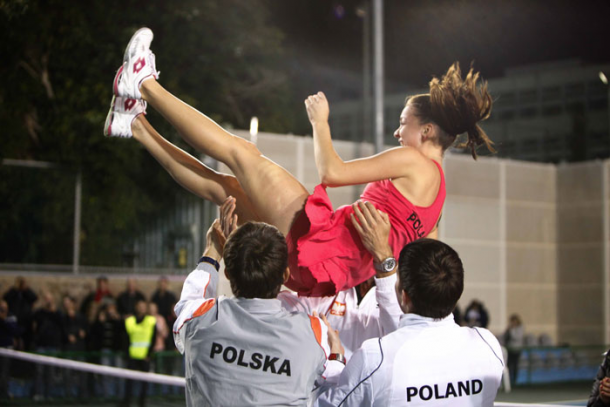 Assuming Radwanska is healthy, it would take a superhuman effort by either opposing player to upset her. They will even be hard pressed to top Linette, who is ranked almost 100 spots higher than Lee. Neither Lee nor Hsu has ever won a Fed Cup singles tie. Ironically, Chuang and Chang both have winning records in singles, but neither competes in singles in years. Even if they do play the singles instead, they are highly unlikely to top Radwanska or Linette.
Chinese Taipei might have a chance in the doubles, but one tie is not enough. The best chance they have is if Radwanska is unable to play and their singles players play the best tennis of their careers. If the Polish number one is out, the tie will be wide open. But the Poles will be the favourites and will expect to win no matter the lineup.
Prediction: Poland 4-1
Several times in the last few months, Radwanska has missed a tournament with an injury, only to bounce back her best tennis. The injury came out of nowhere, so it is likely minor. If Radwanska is in the lineup, that will be two guaranteed rubbers for the Poles. Between Linette and the doubles, Poland will get the job done. Perhaps Chinese Taipei will score one, but they will need a miracle to advance to the World Group.