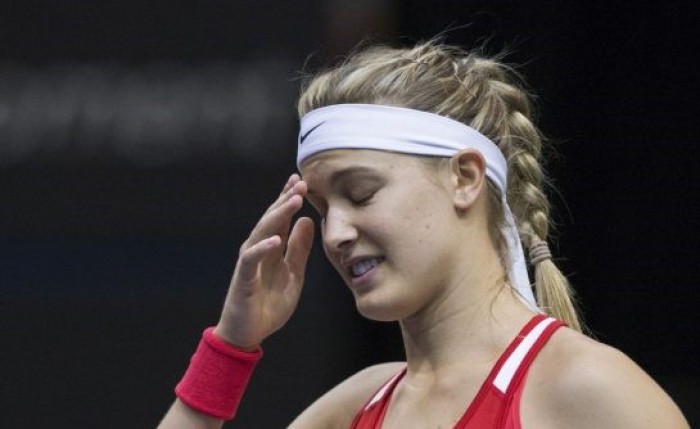 The Canadian Fed Cup team's worst fears have been realised. Eugenie Bouchard has been forced to withdraw from Canada's upcoming Fed Cup World Group II playoff tie with Slovakia. The Canadian recently was forced to retire in her second round match in Charleston with an abdominal injury. That same injury will now keep the Canadian number one from making the trip to Bratislava.
More Disappointment for Bouchard
Bouchard first felt the effects of the injury last summer, but it did not affect her play. The Canadian has been experiencing a bounce-back year after a disastrous 2015 season. But just when it seemed she was ready to return to the highest levels of women's tennis, the injury bug strikes again.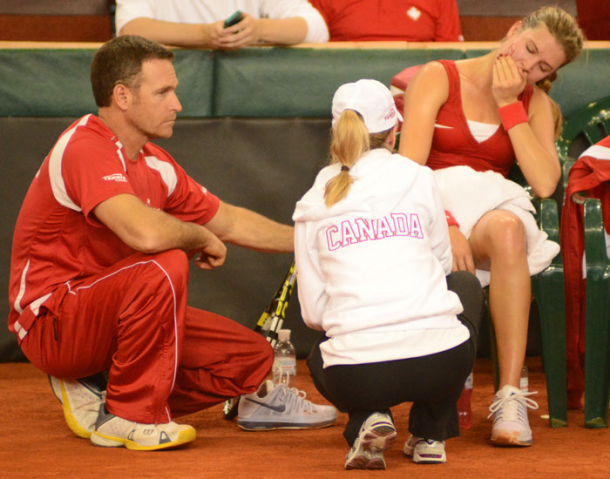 Bouchard expressed her frustration in her official statement, saying "I am disappointed that I won't be a part of the team, I was looking forward to defending my country's colours and joining my teammates in Slovakia. However, I need to take the time to heal my injury. I wish our team the best of luck."
What Now for Depleted Canadians
Bouchard will be replaced by Charlotte Robillard-Millette. The 17-year-old will be joining the team for the second time. She was in the lineup for Canada's World Group I first round loss last year, but she did not play. It is likely that she will be kept on the sidelines this time too, although she could see action with Sharon Fichman in the doubles.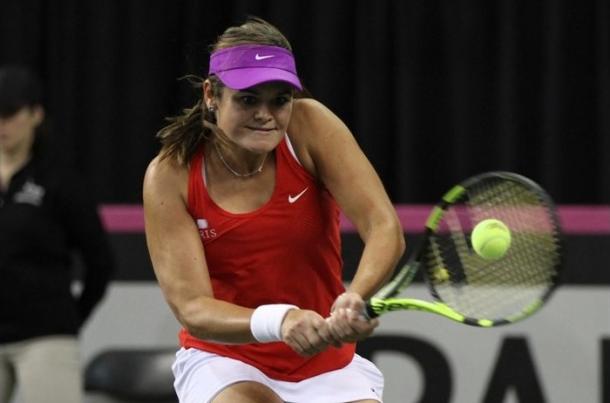 Aleksandra Wozniak will likely take Bouchard's place in the singles, joining Francoise Abanda. The pair will need to play their best tennis if they hope to pull the upset against the Slovaks. Without Bouchard, the Canadians are without a top-200 singles player.
Canada has not won a Fed Cup tie since 2014. Two of those three losses were without Bouchard in the lineup. Canada has only won two rubbers in those two ties.