 Rafael Nadal missed his opportunity to be Spain's flagbearer at the 2012 Summer Olympics in London, but he is hoping that it was not his only opportunity. The fourteen-time major champion told reporters this week in Monte Carlo, where he is currently competing, that he would very much like the opportunity to carry the flag for his home country at the upcoming Olympics in Rio de Janeiro.
Making Up for Missed Chances
Nadal was slated to carry the flag for Spain four years ago, until a knee injury forced the then-world number two to miss the Olympics and miss his opportunity. But he says that he would like nothing more than to get that chance again.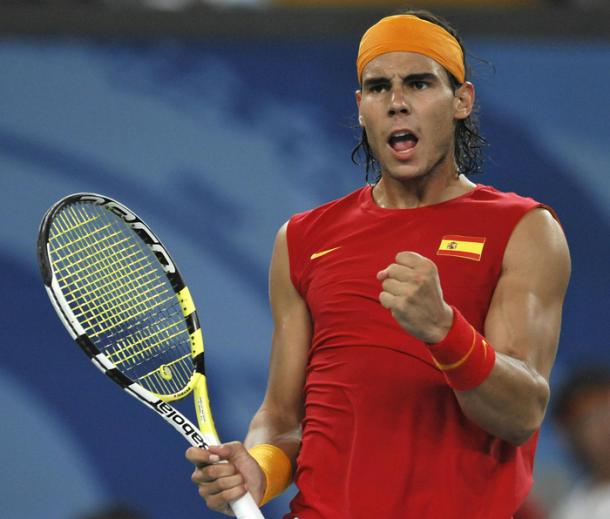 "For me it was an amazing feeling when I was told I would carry it in 2012. It was terrible news when I had to pull out of London. I've missed grand slams, Davis Cups in my career but the toughest thing was the 2012 Olympics, so I would love to bring the flag."
The 2008 Olympic gold medallist acknowledges that there are many good candidates in Spain for the job, but "I hope people are going to make the right decision [by choosing me]. It would be a great honour, I hope to be [the man] but at the end of the day it is an Olympic Games and you are part of the team and it's something special. If I'm carrying the flag, great, if not then I will be in the back [with the team at the opening ceremony]."
Going for a Second Gold
Nadal won the gold medal in singles during his red hot run back in the summer of 2008. He was unable to defend his title in 2012 because of the knee injury, so he will finally get a chance to return to Olympic competition and try to reclaim his gold medal in Rio. And he knows that this is a rare opportunity.
"There's no doubt the Olympic Games is the toughest tournament to win in the world of tennis because you have only one, two maybe three opportunities in your career [whereas] in slams you have maybe 50. In the Olympics everything has to be right in that single week."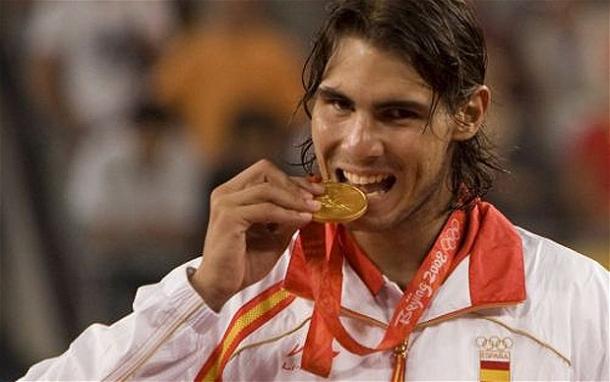 In a career like Nadal's, that includes the second largest major title haul by a man and multiple stints and number one, the Olympics still remains a high point for the Spaniard. "For me, the year I won the Olympics meant more than a grand slam because I was playing great, winning grand slams [and] the Olympics was just that opportunity. It was amazing winning there with the team being in the Village. It was one of the greatest experiences of my life."
Federation presidents in Spain will choose the flag bearer, although the Spanish Olympic committee president, Alejandro Blanco, has endorsed Nadal.