 Roger Federer made his return to the ATP World Tour on Tuesday at the 2016 Monte-Carlo Rolex Masters, defeating Guillermo Garcia-Lopez 6-3, 6-4. Up until today, the 17-time Grand Slam champion had not played a tour-level match since his four-set semifinal loss to world number one Novak Djokovic at the 2016 Australian Open in late January.
Federer, also commonly known as the king of grass, has never been considered as a premiere clay court player, partially due to Rafael Nadal's dominance on the surface. Despite this, Federer has always been a sneaky competitor on the clay. Had it not been for Nadal's dominance over Federer at the French Open, it is highly likely that the Swiss would have won more titles at Roland Garros, considering that Federer lost to Nadal four times in the final.
This clay court season is very important for the Swiss number one, not mainly in terms of his results, but in terms of his return to a high-level of play before the grass court swing, and more importantly, the 2016 Rio Olympics.
Federer seeks first title in Monte Carlo
Roger Federer has practically won every possible title on the ATP World Tour throughout his illustrious and successful career. However, the Swiss Maestro has yet to capture two Masters 1000 Series events: Monte Carlo as well as Rome. Federer has been a finalist in Monaco four times, losing to Nadal three years in a row from 2006 to 2008, as well as to recent French Open champion Stan Wawrinka in 2014.
This year's tournament means more to Federer's season than any other. While he always wishes to do well on clay, he knows that it has never been his best surface. He is underrated on the red European clay, but there are a handful of players who can still beat him. Federer excels on grass and on the fast hard courts, thus the slower clay surface does not always suit the Swiss' game. He got off to a good start on Tuesday with his victory over Garcia-Lopez.
No matter the result at this year's tournament, Federer hopes that his knee will not give him any trouble. While winning the title is always the goal, we can assume that Federer would be extremely pleased if he was able to put a couple of good wins under his belt to begin the clay court season, without any difficulty from his knee.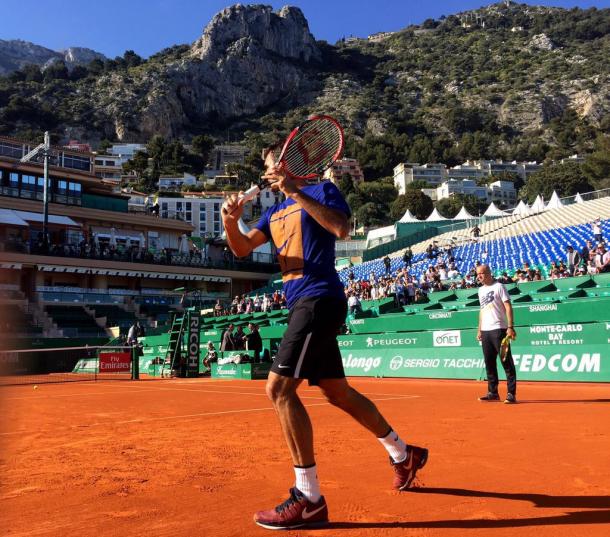 Combination of Olympics and knee-injury put Federer in scheduling conflict
When the Swiss number one released his initial 2016 schedule, many were surprised to see that Federer had planned to go directly from Indian Wells, a hard court tournament, to the 2016 French Open, without playing any clay court lead-up events. Federer justified this move by saying that as he continues to advance in his career, he needed to be more cautious with his schedule.
However, the 2016 Summer Olympics undoubtedly played another key factor in that decision. Federer is still seeking to win a gold medal in singles. He and Wawrinka captured the gold in doubles in 2008 in Beijing, but the gold in singles is perhaps the one possible title missing from Federer's extraordinary tennis resume.
The 34-year old has said that he plans enter all three possible events in Rio: men's singles, men's doubles as well as mixed doubles, with Swiss champion Martina Hingis. Thus, with the Olympics coming in between Wimbledon and the 2016 U.S. Open, Federer's intentions became clear in his schedule. At 34-years old, this could very well be Federer's final Olympics. However, his knee injury decided to derail all of his plans.
After nearly three months off, Federer needs to play as many tournaments as he can to try and get back to peak form. The 17-time Grand Slam champion has stated that he may play the 2016 Mutua Madrid Masters and the 2016 Internazionali BNL d'Italia in Rome.
As a top player, he automatically receives entry into both of these Masters 1000 Series events, so that aspect won't be an issue. If Federer wants to play a particular tournament, no one will turn him down. The Swiss number one made it clear that his decision will be based off of his results this week in Monte Carlo.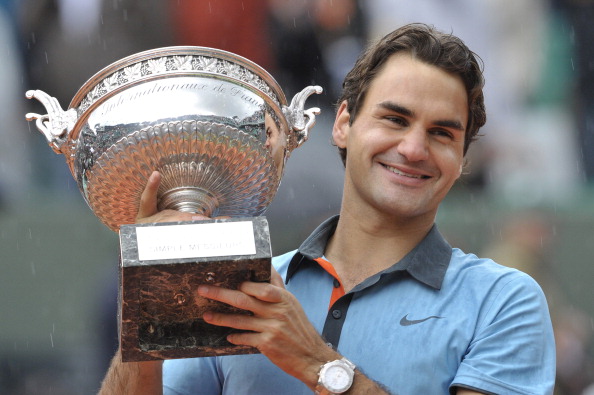 Swiss Maestro needs clay court season to recover, not for titles
Any player returning from an injury needs time to ease back into play. Yes, Federer has been out of the sport since the end of January, and he has had ample time to rest, however he has not played tour-level tennis since then as well. Thus, yes, this clay court season is extremely important for the Swiss superstar, but not in the main sense.
In reality, Federer always has the ability to defeat anyone on any given day, but even he knows that winning Monte Carlo, Rome, Madrid or Roland Garros might not be possible, even before the knee injury. Nadal is still the king of clay, and Djokovic is untouchable at the moment. While always a threat, Federer will be happy with a few good runs on clay before the grass court season commences.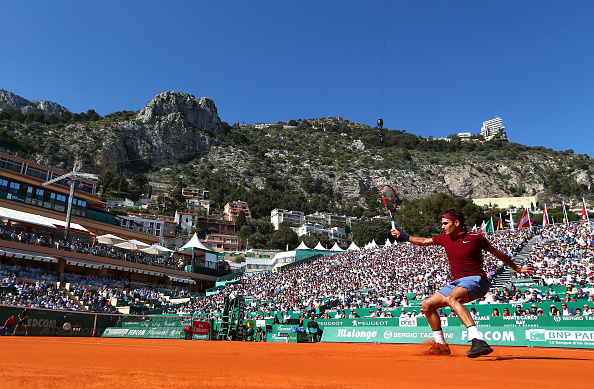 The tennis world knows that Federer's best shot at achieving an 18th major will come at Wimbledon. This clay court season will give Federer a great opportunity to test his knee and get back to his top-level of tennis. Is he capable of making a deep run at any of these tournaments? Absolutely. Could he take one of these titles? Of course; he is Roger Federer.
In the end, Federer needs the clay court season more than the clay court season needs Federer. Expect the Swiss number one to ease himself back into it, slowly but surely, as he gears up for the grass court season and the Olympic swing in August.